Christ Is Yours: The Assurance of Salvation in the Puritan Theology of William Gouge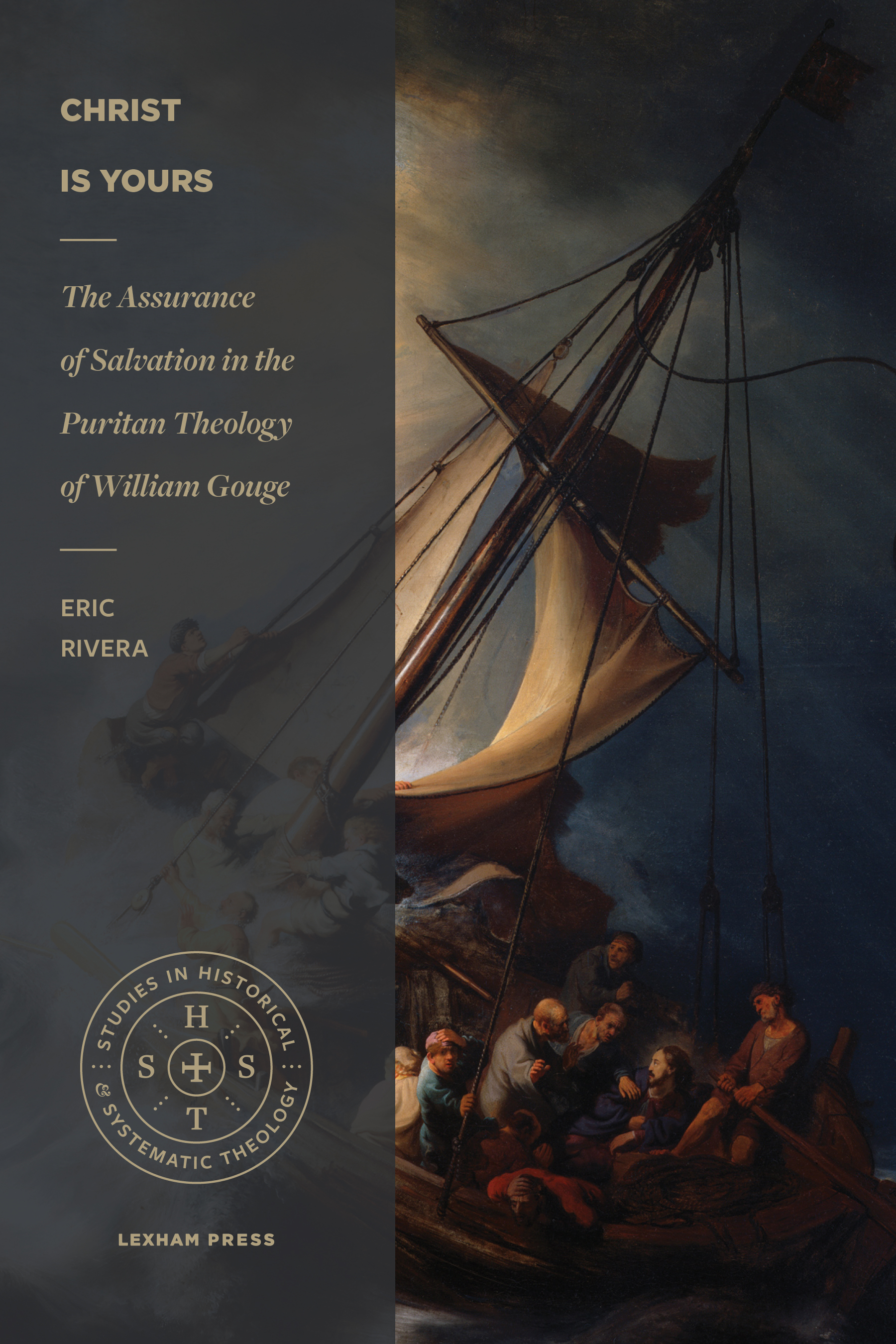 Christ Is Yours: The Assurance of Salvation in the Puritan Theology of William Gouge
•
Runs on Windows, Mac and mobile.
Christ Is Yours
Maintaining hope in Christ for the weary soul.
In the face of trials and tribulations, persevering in the faith can be a difficult task. For Puritan pastor-theologian William Gouge, this question was of critical importance for those he shepherded. His theology of assurance during the difficult seasons in life provided direction and help to weary souls.
In Christ Is Yours, Eric Rivera explores Gouge's theology, revealing a man who cared deeply about the truths of Scripture and the spiritual lives of his community. His theology was focused on the promises of God found in Scripture while staying grounded in the realities of life. This message of perseverance and hope is just as necessary for Christ-followers today as it was then. Written for academics and pastors alike, Rivera brings this important theology to a modern audience.
Praise for Christ Is Yours
Though not as well known today as some Puritans, William Gouge was a giant of Reformed practical divinity. Dr. Rivera's excellent, broad-ranging study sheds much light on both Puritan theology and the Christian life in general, and on assurance of faith in particular. This work succeeds in unveiling how the Puritans combined academic theology with practical piety, so as to glorify God and do their souls good.
—Joel R. Beeke, President, Puritan Reformed Theological Seminary, Grand Rapids, Michigan
Digging deep into the work of a lesser known puritan, Eric Rivera has unearthed a treasure chest of timeless spiritual wisdom. This book shows how one godly pastor sought to shepherd his people by grounding them in faith, comforting them in sorrow, strengthening them against temptation and helping them to pray. It is a rich resource for all who seek to do the same today.
—Colin S. Smith, Senior Pastor, The Orchard Evangelical Free Church (Illinois)
Though almost entirely forgotten today, the Puritan pastor and theologian William Gouge was one of the most influential church leaders in England during the first-half of the seventeenth century. Eric Rivera's masterful study of Gouge's practical divinity examines the theological convictions and practical commitments of a skilled pastor as he addressed his parishioners' most pressing concerns regarding Christian sanctification and the assurance of faith. In our present age where Christian leaders are routinely enticed by celebrity and size, Gouge's rich pastoral wisdom is both timeless and timely.
—Scott M. Manetsch, Professor of Church History, Trinity Evangelical Divinity School
Studies in Historical and Systematic Theology
Studies in Historical and Systematic Theology is a peer-reviewed series of contemporary monographs exploring key figures, themes, and issues in historical and systematic theology from an evangelical perspective.
Learn more about the other titles in this series.
Contents
Introduction: "From Blackfriars to Heaven"
The Foundation for Gouge's Practical Divinity
The Christian's Battle Against the World, Flesh, and Devil
Humiliation, Suffering, Death, and the Practice of Piety
Prayer and the Christian Home
Conclusion
Product Details
Title: Christ Is Yours: The Assurance of Salvation in the Puritan Theology of William Gouge
Author: Eric Rivera
Series: Studies in Historical and Systematic Theology
Publisher: Lexham Press
Publication Date: 2019
Pages: 280
Format: Logos Digital, Paperback
Trim Size: 6x9
ISBN: 9781683592471
About Eric Rivera
Eric Rivera (PhD, Trinity Evangelical Divinity School) is Lead Pastor of The Brook in Chicago. He and his wife, Erikah, are also conference speakers with FamilyLife's "Weekend to Remember" getaways.
Sample Pages from Christ Is Yours
More details about this resource