Lamentations: Evangelical Exegetical Commentary (EEC)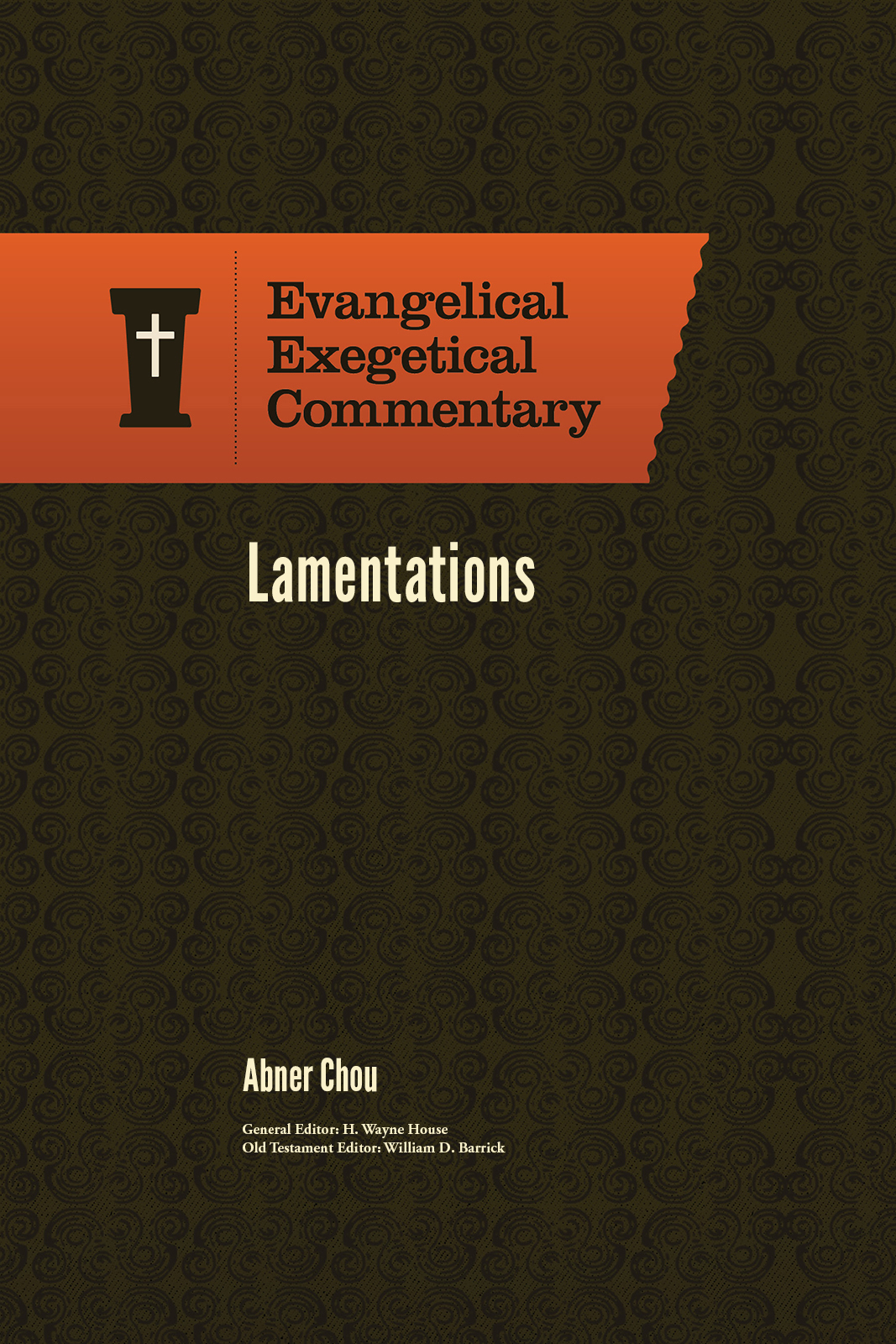 Lamentations: Evangelical Exegetical Commentary (EEC)
•
Runs on Windows, Mac and mobile.
Lamentations
This Evangelical Exegetical Commentary volume on Lamentations examines the language of intense lament and loss over Jerusalem. Old Testament expert Dr. Abner Chou provides detailed discussions of the authorship, date, and historical background, as well as textual and genre issues. Before beginning verse-by-verse commentary, Chou provides context for key theological issues present in the book, making it a comprehensive and valuable work for any study of Lamentations.
Evangelical Exegetical Commentary series
The Evangelical Exegetical Commentary series incorporates the latest in critical biblical scholarship, yet each volume is written from a distinctly evangelical perspective. The authors explore the context and meaning of the biblical books while showing the value and truth of the texts in ancient times and today. These commentaries present historical and literary insights for understanding the text within the Bible's larger story and applying it to everyday life.
Learn more about the other titles in this series.
Product Details
Title: Lamentations: Evangelical Exegetical Commentary (EEC)
Authors: Abner Chou
Editors: H. Wayne House, William D. Barrick
Series: Evangelical Exegetical Commentary (ECC)
Publisher: Lexham Press
Publication Date: 2014
About Abner Chou
Abner Chou is assistant professor of biblical studies at The Master's College and Seminary. He has been involved in research for commentaries, books, and journal articles, and has contributed papers to the Evangelical Theological Society.
More details about this resource