Journal of Biblical Apologetics, vols. 10 & 11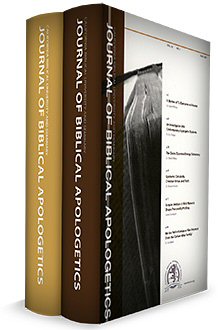 Journal of Biblical Apologetics, vols. 10 & 11
•
Runs on Windows, Mac and mobile.
Overview
The Journal of Biblical Apologetics, vols. 10 & 11 is an exclusive collection of publications on the various topics nested within apologetics. These two volumes contain countless articles, summaries, and book reviews that are extraordinarily well written and rich with valuable information.
With Logos Bible Software, this collection is completely searchable, with Scripture passages appearing on mouseover and linking to your favorite Bible translation in your library. This makes this text more powerful and easier to access than ever before for scholarly work or personal Bible study. With the advanced search features of Logos Bible Software, you can perform powerful searches by topic or Scripture reference.
Product Details
Title: Journal of Biblical Apologetics, vols. 10 & 11
Editor: Robert A. Morey
Publisher: Faith Defenders
Volumes: 2
Pages: 250
Individual Titles

Contents
"A Review of To Everyone an Answer" by Dr. Robert Morey
"An Investigation into Contemporary Apologetics Systems" by Dr. B.J. Rudge
"The Divine Essence/Energy Dichotomy" by Dr. Robert Morey
"Epistemic Circularity, Christian Virtue, and Truth" by Dr. Richard Ostella
"Jungian Analysis of Rick Warren's Shape Personality Profiling" by James Sundquist
"We Are Not in Kansas or Kiev Anymore (from the Culture-Wise Family)" Dr. Ted Baehr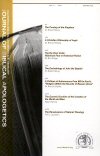 Contents
"The Coming of the Kingdom" Dr. Robert Morey
"A Christian Philosophy of Logic" by Dr. Richard Ostella
"The Da Vinci Code: Historical Fact or Historical Fiction" Dr. B.J. Rudge
"The Eschatology of John the Baptist" by Dr. Robert Morey
"A Critique of Autonomous Free Will in Kant's Religion within the Bounds of Reason Alone" by Dr. Richard Ostella
"The Quaranic Doctrine of the Creation of the World and Man" by Vijay Chandra
"The Renaissance of Natural Theology" by Teri C. Jacobsen
About Robert A. Morey
Robert A. Morey is an internationally recognized scholar in the fields of comparative religions, cults, the occult, and Islam. He is the author of over 40 books, some of which have been translated into Spanish, Swedish, Hungarian, Norwegian, Dutch, German, French, Italian, Chinese, Turkish and Farsi. He is Scholar in Residence with the Research and Education Foundation and the Executive Director of Faith Defenders.
More details about these resources