¡Qué buena pregunta! (R.C. Sproul)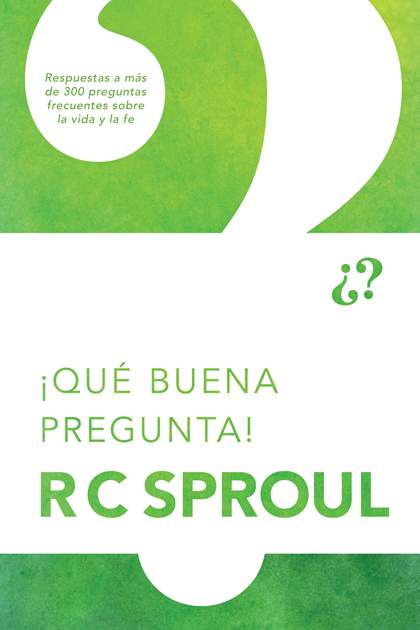 ¡Qué buena pregunta! (R.C. Sproul)
Runs on Windows, Mac and mobile.
Your Custom Discount
Reg. Price $16.99
Sale Price $9.34
Your Price $9.34
You Save $7.65 45%
Your Price
What's Pre-Pub?
$9.34
Reseña
Si tuviera la oportunidad de entrevistar a uno de los teólogos más ilustres de las últimas décadas, ¿qué preguntas le haría?
Si soy feliz, ¿por qué necesito a Jesus?
¿Por qué no hay consenso entre los cristianos sobre lo que dice la Biblia?
¿Existe una postura bíblica clara en contra de la lotería y de los juegos de azar en los casinos?
En forma práctica e ingeniosa, y con un enfoque experimentado y sensato de la Palabra de Dios, el Dr. R. C. Sproul aborda más de 300 preguntas frecuentes formuladas por gente interesada en la fe y la vida cristiana.
Comentarios sobre la versión impresa
Siempre me sorprende la habilidad de R.C. Sproul para explicar verdades profundas de una manera fácil de entender. Lo ha hecho de nuevo en este libro, donde responde muchas cuestiones difíciles y controversiales de una manera humilde, a la vez que sabia.
—Jerry Bridges, autor de En pos de la santidad
R.C. Sproul da respuestas cortas, inteligentes y satisfactorias a importantes preguntas bíblicas y teológicas. Este es un excelente y estimulante volumen para lectura ocasional o meditación prolongada.
—Dr. James M. Boice, Tenth Presbyterian Church, Philadelphia
Detalles del producto
Título: ¡Qué buena pregunta!
Autor: R.C. Sproul
Fecha de publicación: 2011
Páginas: 448
Acerca del autor
R.C. Sproul (1939– 2017) fue un respetado maestro, teólogo, pastor. Él fue el fundador y presidente de Ministerios Ligonier donde se desempeñó como editor ejecutivo de la revista Tabletalk.
Sproul fue titulado por el Westminster College, Pittsburgh-Xenia Theological Seminary, Free University of Amsterdam, y el Whitefield Theological Seminary. Fue profesor en varias universidades y seminarios como el Reformed Theological Seminary y Knox Theological Seminary. Se desempeñó como ministro principal de la predicación y la enseñanza en la capilla de Saint Andrew's Chapel en Sanford, Florida. La enseñanza de Sproul se escucha todos los días en la 'Renovación de la Mente' programa de radio que se escucha en más de 40 países.
Páginas de muestra