The Baker Exegetical Commentary on the New Testament (BECNT) (17 vols.)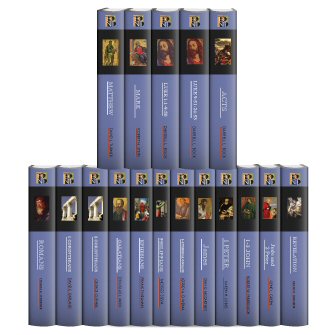 The Baker Exegetical Commentary on the New Testament (BECNT) (17 vols.)
•
Runs on Windows, Mac and mobile.
Overview
The Baker Exegetical Commentary on the New Testament (BECNT), one of today's most respected sources for New Testament exegetical studies, equips you to know the gospel better. Praised for its thoughtful scholarship for studying pastors and its readability for inquiring lay people, the BECNT is a standard exegetical commentary for any Bible-study library. Included in this set is David E. Garland's 1 Corinthians, which was honored in 2004 with Christianity Today's Award of Merit for Biblical Studies.
Along with its reputation as an approachable study for both pastors and lay people, the Baker Exegetical Commentary on the New Testament upholds a strong respect for biblical truth in its scholarly approach. The BECNT includes the work of a wide variety of scholars from differing theological persuasions, offering a diverse bank of scholarly knowledge, while maintaining its allegiance to biblical truth. By investigating a variety of viewpoints while maintaining a firm grasp on the truth, the BECNT gives you an authoritative view of each study passage.
One of the BECNT's best features is that it allows you to study New Testament Greek texts. Each volume contains the original Greek words as well as, right after them, the corresponding transliterated and translated phrases, allowing you to understand pronunciation and definitions quickly without sacrificing readability, even if you have little or no Greek experience. The BECNT opens up the New Testament, allowing you to understand language and context and, therefore, develop a deeper, more accurate study routine. The Greek translations are the original work of each author.
Key Features
Blends academic sophistication, pastoral sensitivity, and accessibility
Includes abbreviations and Hebrew and Greek transliteration
Provides indexes of subjects, authors, Greek words, Scripture passages, and other ancient writings
Praise for the Print Edition
In this age of unprecedented proliferation of biblical commentary series, it is an outstanding accomplishment for the Baker Exegetical series consistently to have produced what, with only rare exceptions, have become the best available commentaries on the Greek text of the New Testament book or books treated.
—Craig Blomberg, Denver Journal
This series has set a new standard in reader-friendliness with its attractive presentation that combines detailed exegetical comment on the Greek text with accessibility for those who have little or no knowledge of the original language of the New Testament.
—I. Howard Marshall, emeritus professor of New Testament exegesis, University of Aberdeen