Nacer del agua. Nacer de Cristo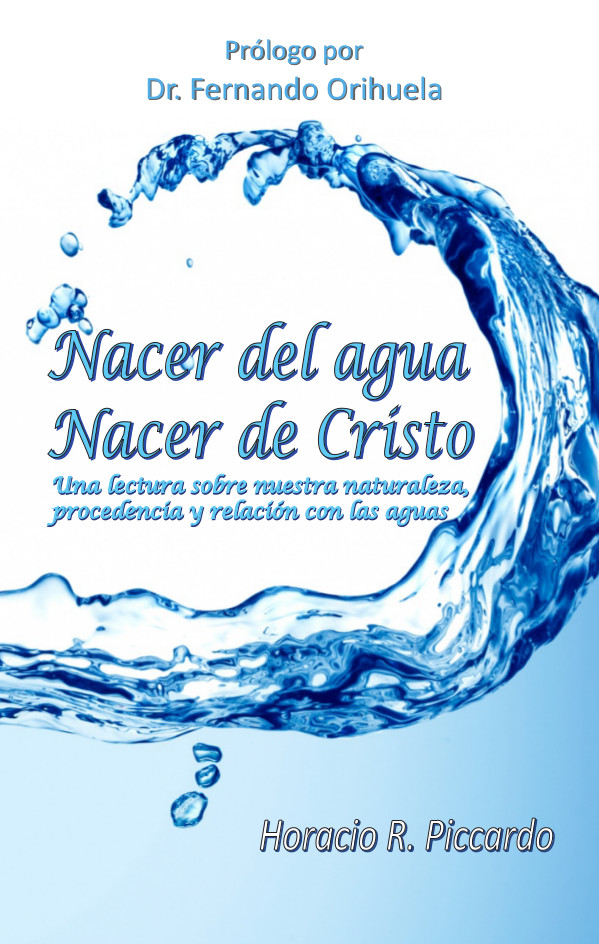 Nacer del agua. Nacer de Cristo
Runs on Windows, Mac and mobile.
Your Custom Discount
Reg. Price $22.99
Sale Price $11.49
Your Price $11.49
You Save $11.50 50%
Your Price
What's Pre-Pub?
$11.49
Reseña
Dentro del mensaje de las Escrituras el agua juega un papel importante. La Biblia habla ciertamente mucho del agua: menciona por lo menos 1720 veces el tema "agua" directa o indirectamente.
No pretende este libro trabajar el tema de las aguas in extenso, pero es claro que el relato bíblico se inicia con aguas (Gn. 1:2) y finaliza con ellas (Ap. 22:17). Y dentro de este "marco acuoso", Jesús también se revela como las Aguas (eternas), la fuente de agua viva. También se habla del río que sale del templo, del río de la ciudad de Dios, de las fuentes de aguas, y de que viene un tiempo, particularmente para Israel, en que lo desértico se convertiría en una zona ricamente irrigada.
Particularmente, el Dr. Piccardo busca reflexionar en cierta profundidad sobre nuestra relación con el agua, en lo que hace a nuestra esencia y vínculo con Dios, como también lo que hace a nuestro nacimiento del agua: qué significa, qué implicancias tiene, por qué es necesario. A partir de la revelación y las Escrituras consulta a las ciencias para recorrer esta realidad. Repasa así ciertos aspectos que tienen que ver con esta temática y ataca el tema desde distintos ángulos.
Comentarios sobre la versión impresa
Nuevamente el Dr. Piccardo nos sorprende discurriendo sobre un tema bíblico de una amplitud enorme. De la paleta multicolor de cuestiones que la Biblia aborda, el autor esta vez capta nuestra atención con algo tan sencillo, vulgar, común y obvio, que generalmente pasamos por alto: el agua. No obstante, con gran erudición y con la profundidad de su reflexión, que ensambla las tres cuerdas que lo definen como biblista, teólogo y científico, Piccardo logra extraer de este único asunto el máximo de posibilidades de significado y relevancia. La exploración a fondo de la temática del agua hará que, quienes recorran este libro de tapa a tapa, vuelvan a recordar algunos de los ricos elementos de la misma, toda vez que contemplen el vaso de agua que están a punto de beber. De esta manera, el autor logra satisfacer una variedad de intereses con el "agua" de su discurso. La más variada sed de conocimiento se verá así satisfecha, con gran provecho para quienes sorban página tras página este libro tan rico en contenido.
—Dr. Pablo A. Deiros, Ph.D., Vice-rector del Seminario Internacional Teológico Bautista (Argentina)
Creo que es muy valiente lo que Horacio Piccardo hace al producir un libro como el que tenemos en las manos. No sólo por el tema mismo que desea explorar, sino también porque no tuvo temor de desarrollar una exposición que combina de manera magistral la erudición teológica con la frescura de la revelación particular.
—Dr. Fernando Orihuela, Pastor y predicador
Detalles del producto
Título: Nacer del agua. Nacer de Cristo
Autor: Horacio Raúl Piccardo
Editorial: Editorial Kerux
Páginas: 370
Acerca del autor
Horacio Raúl Piccardo, es ingeniero electrónico y en sistemas de control de armas (1984) del Instituto Tecnológico de Buenos Aires (ITBA). Obtuvo la maestría en el Philips Internacional Institute, Holanda (1987) y el PhD en ingeniería electrónica en (1992) en la Delft University of Technology, Holanda. Además es licenciado en teología (1998) y master en estudios bíblico-teológicos (2000) del Instituto Bíblico Buenos Aires (IBBA) y PhD en teología por el programa PRODOLA del South African Seminary of Theology (2013). Es pastor de la Iglesia Evangélica "El Mesías" (Lomas de Zamora) desde el 2001. Por varios años ha sido profesor titular en el ITBA como en diferentes seminarios teológicos e institutos bíblicos. Viaja regularmente dando cursos y ha escrito varios artículos, manuales y libros.
Páginas de muestra