Marcos: Comentario Exegético-Práctico del NT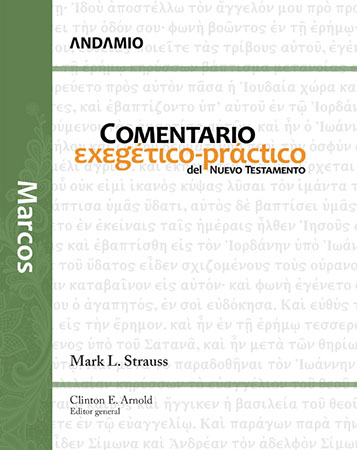 Reseña
Diseñado para el predicador y maestro bíblico, el Comentario exegético-práctico del Nuevo Testamento (traducción del Zondervan Exegetical Commentary on the New Testament) reúne características que rara vez van unidas en un mismo volumen. Escrito por estudiosos evangélicos notables, cada uno de los volúmenes traza el contexto literario y la estructura del pasaje en el griego original, y cada autor aporta una traducción original basada en la estructura literaria.
Para cada porción, la serie ofrece la idea exegética principal, un bosquejo exegético, un comentario versículo a versículo y la aplicación teológica de cada sección. El estudio crítico informa cada paso, pero no domina el comentario permitiendo así a los lectores concentrarse en el mensaje bíblico que se va desvelando. Aunque en principio está diseñado para aquellas personas que tienen un conocimiento básico de griego bíblico, todos los que busquen entender y enseñar el Nuevo Testamento encontrarán muy útiles estos libros. La serie abarca todo el Nuevo Testamento con sus veinte tomos.
En este volumen Mark L. Strauss utiliza un enfoque narrativo y teológico para darnos a conocer el arte narrativo, el propósito teológico y la temática del evangelista. El autor resalta tanto el mensaje de Jesús al proclamar el reino de Dios como su misión, que es sufrir y morir como rescate por el pecado humano. A su vez, Jesús nos llama a ser sus discípulos y a vivir en obediencia a ese reino que llega a nuestras vidas.
Detalles del producto
Título: Comentario Exegético-Práctico del NT: Marcos
Autor: Mark L. Strauss (Editor general)
Editorial: Andamio
Páginas: 792
Fecha de publicación: 2017
Acerca del autor
Mark L. Strauss, Doctor por la Universidad de Aberdeen, es profesor de Nuevo Testamento en el Seminario Bethel de San Diego. Es autor de varios libros, como The Davidic Messiah in Luke-Acts, Distorting Scripture? y Four Portraits, One Jesus. Es un editor asociado de la serie Zondervan Exegetical Commentary y miembro del Comité sobre la traducción bíblica que supervisa la traducción de la NIV.
Páginas de muestra
More details about this resource