The Beauty of the Lord: Theology as Aesthetics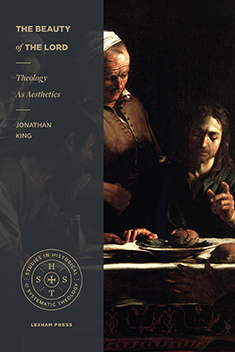 A True Aesthetic Theology
Why is God's beauty often absent from our theology?
Rarely do theologians take up the theme of God's beauty—even more rarely do they consider how God's beauty should shape the task of theology itself. But the psalmist says that the heart of the believer's desire is to behold the beauty of the Lord.
In The Beauty of the Lord Jonathan King restores aesthetics as not merely a valid lens for theological reflection, but an essential one. Jesus, our incarnate Redeemer, displays the Triune God's beauty in his actions and person, from creation to final consummation. How can and should theology better reflect this unveiled beauty?
The Beauty of the Lord is a renewal of a truly aesthetic theology and a properly theological aesthetics.
Studies in Historical and Systematic Theology
Studies in Historical and Systematic Theology is a peer-reviewed series of contemporary monographs exploring key figures, themes, and issues in historical and systematic theology from an evangelical perspective.
Learn more about the other titles in this series.
Product Details
Title: The Beauty of the Lord: Theology as Aesthetics
Author: Jonathan King
Series: Studies in Historical and Systematic Theology
Publisher: Lexham Press
Publication Date: 2017
Format: Logos Digital, Paperback
Trim Size: 6x9
ISBN: 9781683590583
About Jonathan King
Jonathan King (PhD, Trinity Evangelical Divinity School) is Lecturer at Faculty of Liberal Arts at the Universitas Pelita Harapan in Indonesia.