The One Minute Apologist (700+ Videos)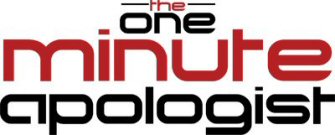 The One Minute Apologist (700+ Videos)
•
Runs on Windows, Mac and mobile.
Your Custom Discount
Reg. Price $52.99
Sale Price $39.99
Your Price $39.99
You Save $13.00 24%
Your Price
What's Pre-Pub?
$39.99
Overview
Do you ever find yourself asking larger than life questions like, "Why do I exist? What is the purpose of life? Can I know God? If so, how? Are miracles possible?" And if God exists what's with all the evil?" Do questions like these ever nag at you? If so, then let Bobby Conway, the One Minute Apologist, answer your questions!
Providing Christian teaching on relevant topics, Bobby Conway helps anyone know more about the Christian faith and how it affects everyday life. Transcriptions of the videos allow you to search over 700 videos to find the right answer to your question. Learn more about your faith or help others grow in theirs with help from the One Minute Apologist!
Key Features
Especially useful as teaching clips for professors, Sunday school teachers, and pastors
With available transcripts, search features are enabled to narrow your topic search of the One Minute Apologist library
Contains over 700 videos
Provides teaching on relevant topics
Features the work of popular apologist Bobby Conway
Topics Included
Christian Worldview
Objections to Christianity
Christianity and Social Issues
New Testament Authorship
Defining Christian Concepts
Interviews and Book Reviews
Arguments for the Existence of God
World Religions
Ethics in Modern Culture
Contributors
Bobby Conway
Gary Habermas
Alex McFarland
William Federer
Mike Licona
Norman Geisler
William Lane Craig
Hank Hanegraaff
Frank Turek
and many more!
Product Details
Title: The One Minute Apologist
Author: Bobby Conway
Publisher: Bobby Conway
Publication Date: 2017
Videos: 700+
About Bobby Conway
Bobby Conway is lead pastor of Life Fellowship Church near Charlotte, NC. He is a graduate of Dallas Theological Seminary (ThM), Southern Evangelical Seminary (DMin), and is a PhD candidate at the University of Birmingham, England. He is the author of The Fifth Gospel and Doubting Toward Faith and is the founding host of The One-Minute Apologist.
Bobby and his wife, Heather, reside in North Carolina with their two teenagers, Haley and Dawson.