Everything N.T. Wright
His books and courses currently available in Logos.

Featured Resource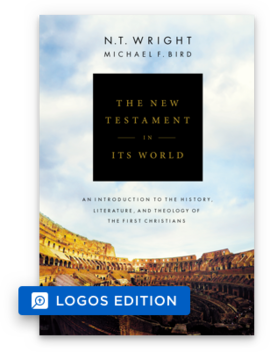 The New Testament in Its World: An Introduction to the History, Literature, and Theology of the First Christians
The New Testament in Its World by bestselling author N T Wright and Michael F Bird is designed to open readers' eyes to the larger world of the New Testament. Guiding you in how to think like a first-century Christian, it stands to become the definitive introduction on the topic.