Get more understanding of the original languages with lexicons in Logos
Each lexicon is packed with tags and hyperlinks, serving as a gateway to an entire world of textual and visual resources.
Browse all lexicons
Why Logos Editions Are Better
Format lexicons to be easier to read
Restructure your lexicons visually into an easy-to-read outline, so you get the information you need fast.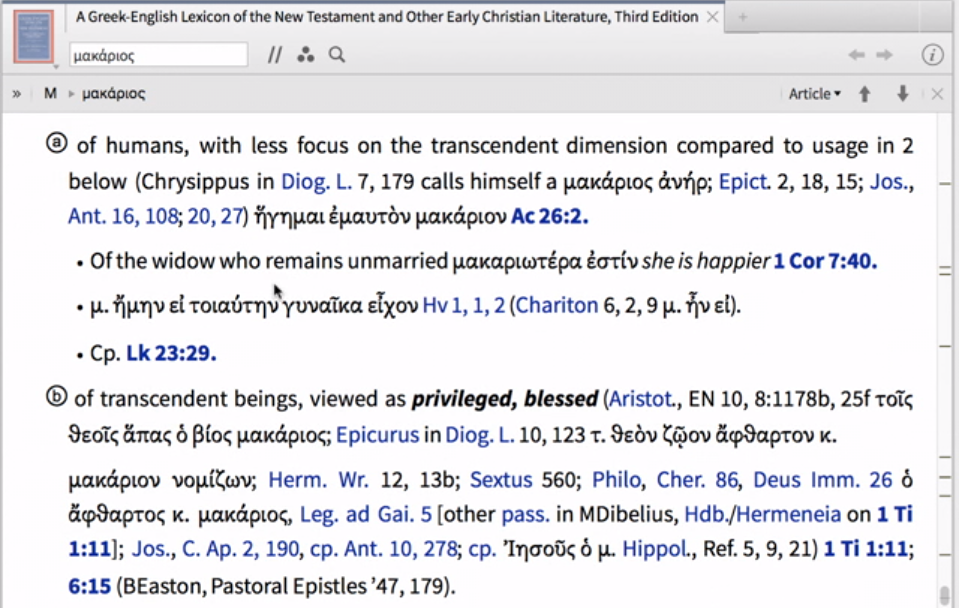 Instantly show parallel resources
Compare any two texts side-by-side, including any combination of parallel lexicons.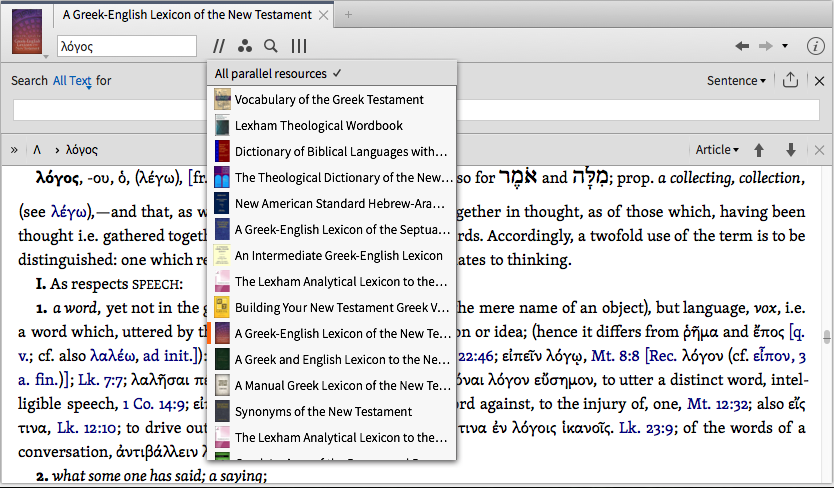 Find definitions in your favorite Lexicon with just a click
Jump from an English translation to Greek and Hebrew lexicons. You'll move seamlessly from the Bible you're reading to expanded definitions and discussions of the original Greek or Hebrew word behind the English translation.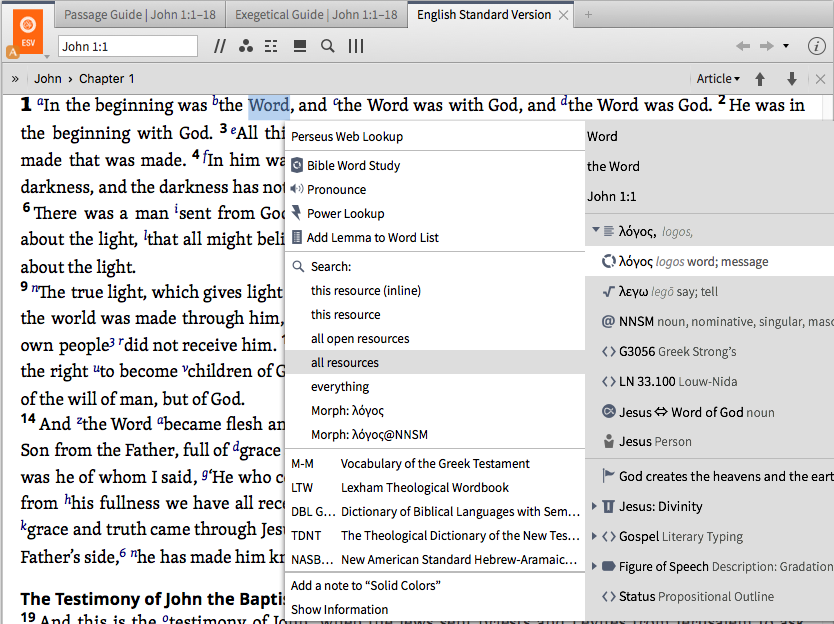 The best way to experience lexicons with Logos is with a base package.
Get started with one today!