Enjoy learning more while studying your Bible with Logos
Each Bible is packed with tags and hyperlinks, serving as a gateway to an entire world of textual and visual resources.
Browse all Bibles
Why Logos Editions Are Better
Access the original languages through interlinears
Logos connects you to Greek and Hebrew by providing multiple interlinears, Strong's numbers, and the Bible Word Study tool.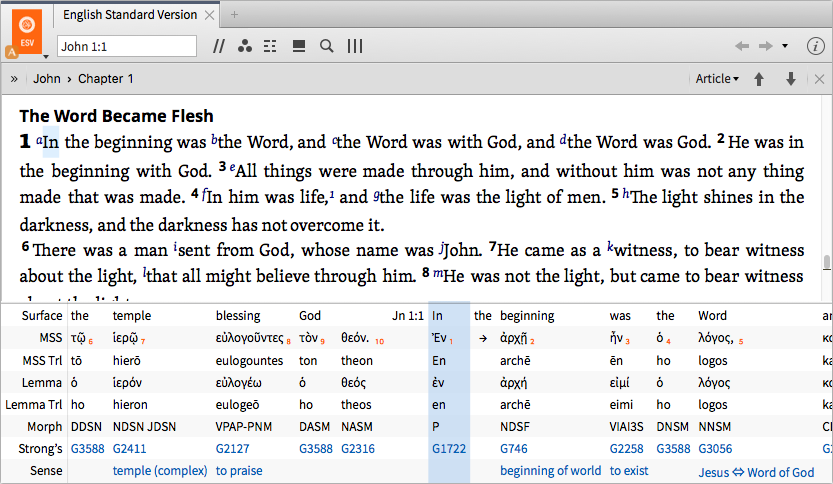 Sync your Bible to what you're studying
Sync your Bible to your commentaries and other resources as you study. As you scroll your Bible, your resources will scroll with you.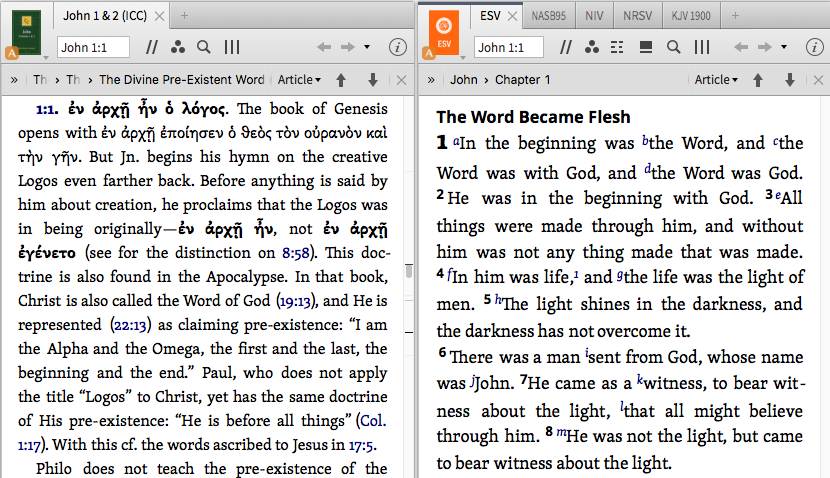 Highlight and save insights
Highlight any text in your Bible with a variety of colors and styles. Attach a note to a verse or a lemma, and that note will appear everywhere the verse or lemma does.
The best way to experience Bibles with Logos is with a base package.
Get started with one today!