Ruth is a story about self-sacrificial love against all odds. The title character is a Moabite woman who marries into an Israelite family but becomes an impoverished widow. Ruth refuses to abandon her mother-in-law, Naomi—also a widow. Together, they travel from Moab to Bethlehem, where Ruth works to provide for them both. Ruth then marries Boaz, a relative of Naomi's husband, and gives Naomi a grandchild—redeeming them from poverty and restoring Naomi's joy.
—Faithlife Study Bible, Lexham Press
Everything You Need to Study & Teach Ruth
Expository Preaching Kits are curated resources all focused on helping you teach a single book of the Bible—keeping you prepared without weighing you down.
Best Commentaries on Ruth
Daniel I. Block, New American Commentary (NAC), B&H, 1999, 746 pp.
Exploring two vastly different pictures of the Israelite people as displayed in the books of Judges and Ruth, Dr. Block offers sound scholarly methodology, capable research, and applicable exposition. He helps us recognize how we've been squeezed into the mold of society and inspires us to live as salt and light in this world.
Level: Intermediate
Type: Expository
Robert L. Hubbard Jr., New International Commentary on the Old Testament (NICOT), Eerdmans, 1988, 331 pp.
Gleaning the best from recent research on Ruth, Hubbard gives Ruth's rich literary, grammatical, and theological dimensions a careful, rigorous treatment. He allows for the possibility that the anonymous author was a woman and argues that the narrative itself aims to counter opposition to the Davidic monarchy in Israel and Judah during Solomon's reign. Throughout, Hubbard's sensitivity to the literary genius of Ruth's author and his coherent explication of the outworking of the book's theological themes make this volume an invaluable tool for anyone desiring to explore the beautiful story of Ruth in depth.
Level: Intermediate
Type: Expository
Frederic Bush, Word Biblical Commentary (WBC), Thomas Nelson, 1996, 528 pp.
Engage the challenging books of Ruth and Esther utilizing the dynamic expertise of Frederic Bush. Study the narratives of these books by drawing on Bush's knowledge of ancient Near Eastern customs, languages, and Hebrew narrative and poetry to illuminate the meaning of these books, and the development and transmission of each book's textual witnesses. Organized for easy reference, Word Biblical Commentaries make an ideal Bible study companion, whether you are studying a single passage or a complete biblical book.
Level: Advanced
Type: Technical
Arthur E. Cundall and Leon Morris, Tyndale Old Testament Commentaries (TOTC), InterVarsity Press, 1968, 307 pp.
The book of Judges presents Israel's human frailty, the nation's need for both spiritual and political deliverance, and God's use of flawed human leaders to guide and preserve his chosen people through a dark period of their history. The book of Ruth tells a smaller story within this larger narrative, showing God quietly at work in the lives of a few pious individuals, remaining true to his covenant and his people.
Level: Basic
Type: Devotional
Iain M. Duguid, Reformed Expository Commentary (REC), P&R, 2005, 200 pp.
Does God help those who help themselves? That may seem to be the message of the books of Esther and Ruth. Some think that Ruth's attractiveness won over Naomi and Boaz, or that Esther's bold faithfulness saved her people. But a closer reading shows an embittered Naomi to have abandoned the promised land and God's people and Esther to have become thoroughly assimilated to the culture and values of Persian society.
Level: Intermediate
Type: Expository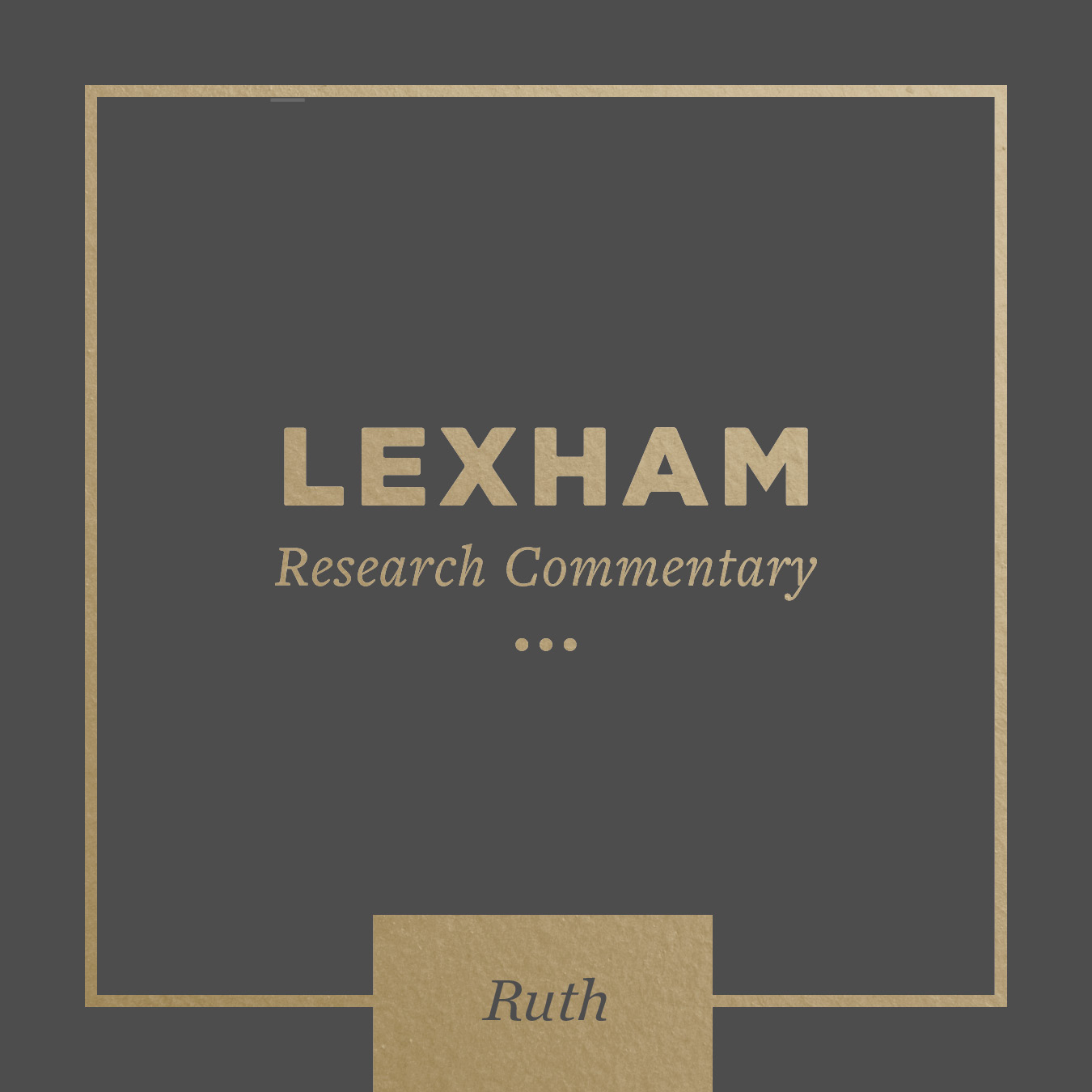 The Lexham Bible Guide is your starting point for study and research. It surveys all the relevant literature on a passage and brings the summary back to you. This guide summarizes a broad range of views on a particular passage—views you may or may not agree with, but in all cases, views you will encounter as you critically study the text. A complete introduction to each literary unit in the Bible, it will bring new thoroughness to your research.
Learn more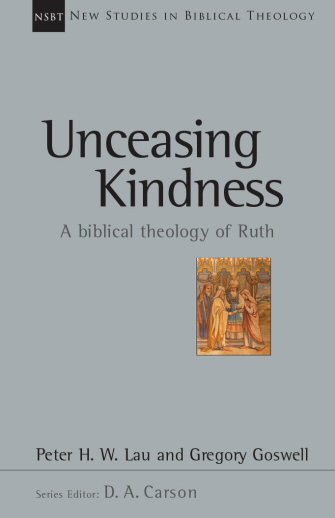 The Old Testament book of Ruth is understandably a firm favorite in the church for small-group study and preaching: a heartwarming story of loyalty and love, a satisfying tale of a journey from famine to fullness. In the academy, the book has been a testing ground for a variety of hermeneutical approaches, and many different ways of interpreting it have been put forward. However, the single interpretative lens missing is the one that is most beneficial for the Church: biblical theology. While commentaries have adopted a biblical-theological approach of one form or another, there has not been a detailed treatment of the themes in Ruth from that perspective until now.
Learn more
Robert D. Holmstedt's commentary on Ruth emphasizes the importance of understanding old and new grammatical and linguistic elements in the Hebrew text. He cites the latest scholarship throughout this study and addresses difficult topics surrounding the interpretation of the book of Ruth.
Learn more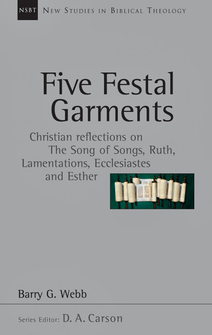 These five Old Testament books, traditionally known simply as "the Scrolls," are among the most neglected parts of the Christian Bible. In Judaism, the Song of Songs, Ruth, Lamentations, Ecclesiastes, and Esther were eventually adopted as lectionary readings for five of the major festivals. In Christian tradition, however, no consensus has emerged about their proper use. Each book presents particular difficulties regarding how it relates to the rest of Scripture and how it should be understood as the Word of God for us today.
Learn more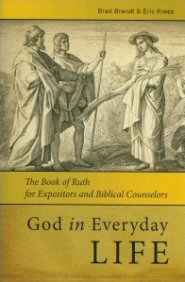 God in Everyday Life: The Book of Ruth for Expositors and Biblical Counselors speaks to people with whom we live and minister today. This expositional commentary on the book of Ruth is a joint effort between Brad Brandt and Rick Kress, whose pastoral experience and deep appreciation for the words of Scripture make this commentary well-suited for both biblical study and pastoral ministry. This book is an attempt to combine the various elements and styles of different types of study aids into one resource to facilitate the biblical exposition and application of the book of Ruth. This volume is not a detailed exegetical work but rather an expositional commentary, an expository sermon, and a collection of tools to help apply the biblical text.
Learn more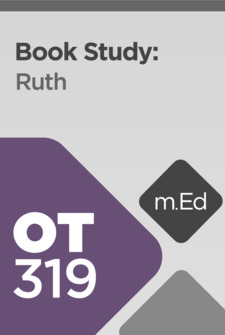 Set in the dark days of the judges, the book of Ruth tells the story of a family in crisis that experienced and extended the grace and kindness of God. Dr. Daniel I. Block brings to life the cast of characters in this narrative as he moves through each chapter, artfully bringing together exegesis and application. Through this course you will explore key themes of living out godliness and righteousness, covenant commitment, and what it means to respond to the greatest commandments through loving and blessing God and your neighbors. You will discover that this book is not only about God saving one particular family but also about his salvation of all of humanity through the provision of the Messiah.
Learn more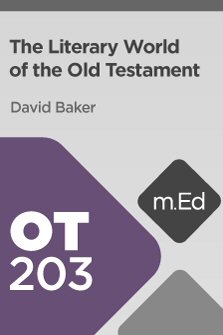 Join David W. Baker on a whirlwind tour to explore the Old Testament from many different angles and how it relates to ancient Near Eastern literature. From creation accounts and stories of destruction to Wisdom Literature, discover different biblical literary genres that have parallels in ancient Near Eastern literature. Explore extrabiblical historical texts that mention key events and figures from the Old Testament. Understand how Israel fits into and is impacted by its ancient Near Eastern environment but also how it is separate and unique, mainly on a theological level but also by its distinct worldview.
Learn more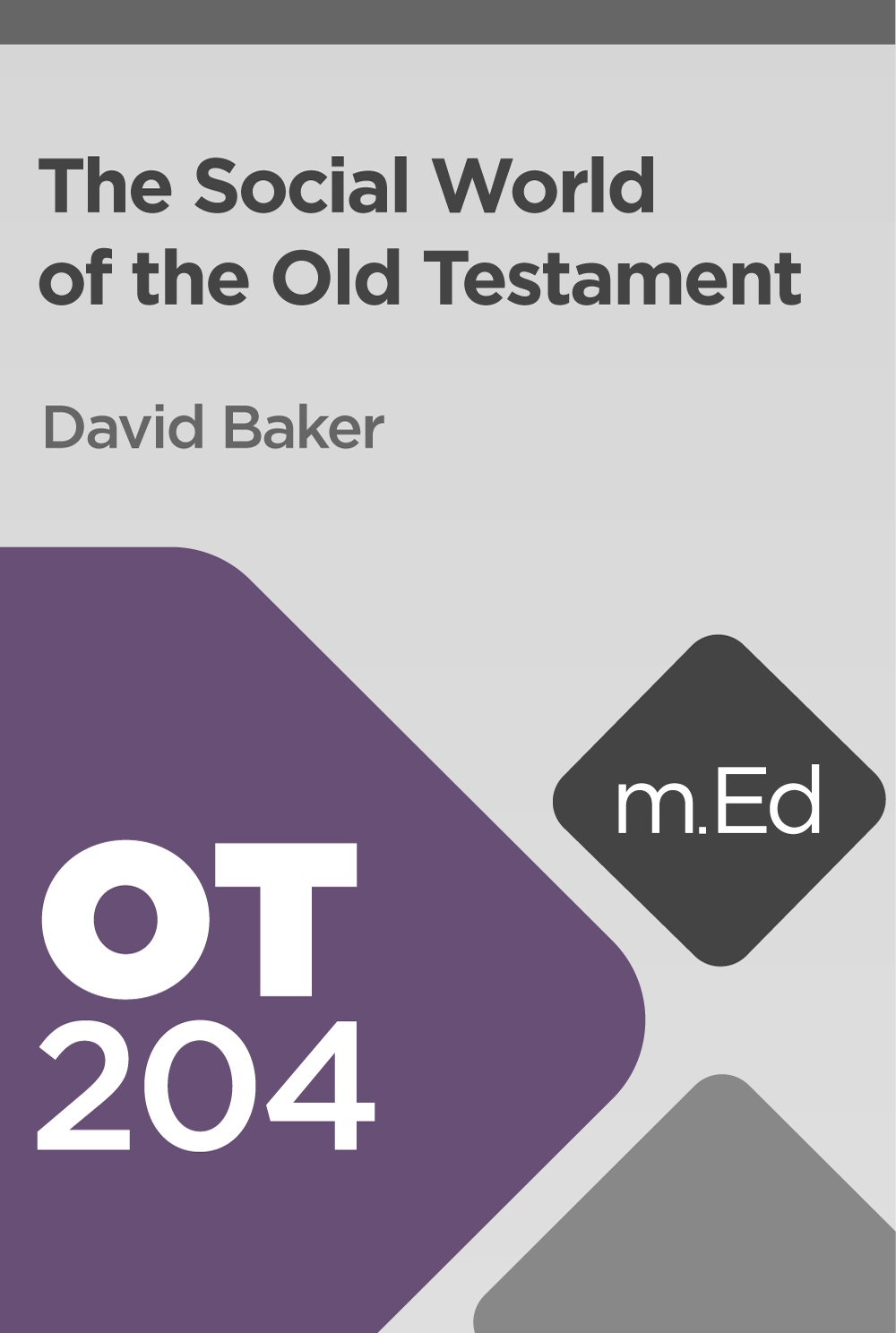 In an age of international travel and migration, we're familiar with people who look, sound, eat, and believe differently than we do. To become friends, it's helpful to understand where they come from and how they do things differently, or the same, as we do. In the same way it is necessary to understand someone who comes from a different place than we do, how much more necessary is it to understand someone who is from not only a different geographical place but also a different time than we are? The Old Testament starts at the beginning of the world. This course will undertake the task of crossing the bridges of geography, climate, time, and a landscape unknown to us: ancient Israel. Throughout the course, David W. Baker will address aspects of life from our own culture and time, as well as family structure and societal systems from ancient Israelite life. As you learn more about the social world of the Old Testament, you will be struck not only by our differences but also our common humanity and that we share the same dreams, hopes, and fears as they did.
Learn more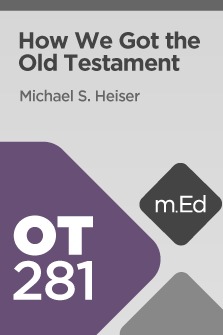 In this course, ancient-language expert Dr. Michael Heiser gives a thorough background of the Hebrew Bible's writing, composition, canonicity, and transmission through the ages. This course also surveys text criticism—what are Hebrew scholars today doing with these ancient manuscripts? How does their work affect English translations of the Bible? By understanding criticism, your personal Bible study will be richer, even with little knowledge of the Hebrew language.
Learn more