Get Another Free Book This Month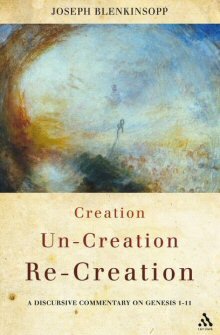 Creation, Un-creation, Re-creation: A Discursive Commentary on Genesis 1-11
Joseph Blenkinsopp provides a new commentary on Genesis 1–11, the so-called "primeval history" in which the account of creation is given. Blenkinsopp argues that, from a biblical point of view, creation cannot be restricted to a single event, nor to two versions of an event, as depicted in Genesis 1–3. Rather, it must take in the whole period of creation arranged in the sequence of creation, uncreation, and recreation as see in Genesis 1–11. Through the course of the commentary, presented in continuous discussion rather than in a rigid verse-by-verse form, Blenkinsopp takes into account premodern interpretations of the texts, especially in the Jewish interpretative tradition, as well as modern, historical-critical interpretations. While Blenkinsopp takes into account reconstructions of the text's sources, he analyzes its canonical form, enabling him to focus upon the literary structure and theological message of this section of Scripture as a whole.
$18.99
Save 100%
Your Price: $0.00
Get an Additional Book for $2.99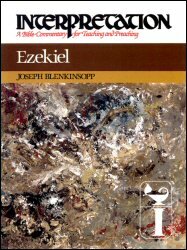 Interpretation: A Bible Commentary for Teaching and Preaching Ezekiel
This major work explores the message and meaning of Ezekiel, one of the longest and most difficult of the prophetic books. An introduction explains what is involved in reading a prophetic book, and how the book of Ezekiel was put together and structured. It looks at the form of speech used and discusses Ezekiel's author and those who transmitted, edited, and enlarged upon what he had to say.
$26.99
Save 88%
Your Price: $2.99
Get an Additional Book for $4.99
Wisdom and Law in the Old Testament: The Ordering of Life in Israel and Early Judaism
This is a completely revised and expanded edition of a classic text. Drawing on recent work on legal and didactic material and including more literary interpretation, Blenkinsopp traces the course of two related key traditions—law and wisdom—throughout the history of Israel in the biblical period. He demonstrates their essential lines of continuity with classical Jewish thought and early Christian theology.
$29.95
Save 83%
Your Price: $4.99
Get an Additional Book for $6.99