Revel in the Season of Arrival
Save up to 40% on Advent resources to help you celebrate Christ's arrival, all season long.
Our Favorites for Advent
---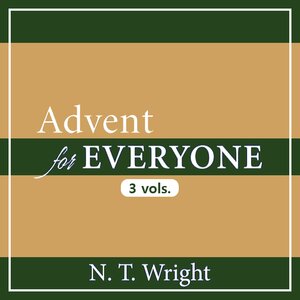 Advent for Everyone (3 vols.)
Distilled from selected passages in his popular For Everyone commentaries, the Advent for Everyone series presents sparkling reflections take you on a journey of spiritual enlightenment, guiding you towards the wonder and joy of Christmas. Each volume focuses on particular themes from its respective Biblical texts with meditation, reflection, and insightful commentary.
Regular price: $26.99
Save $8.10 (30%)
Your Price: $18.89
Celebrate the Season
Top Advent Reads
Discover a daily rhythm
Advent Devotionals and Meditations