Member Only Offers
Enjoy exclusive, limited-time offers on select products, free preview resources, special discounts, and more.

Logos Now Members Save on Logos 7

Save even when purchasing libraries and feature sets separately.
Members save 10% on Logos 7 libraries.
Members save 25% on Logos 7 feature sets.
Compare and buy

Take a Seminary-Level Course for Free
Advance your theological education without leaving home. Logos Now members get access to select Mobile Ed content at no extra cost! Currently members can take NT146 The Arrival of Christ and His Kingdom—featuring Craig A. Evans, Michael W. Goheen, Jeannine K. Brown, Mark L. Strauss, Joel Willitts, and Gerry Breshears. This course is automatically added to your library as part of a Logos&nbspNow&nbspmembership.
This course will be removed and a new course added on June 30, 2017.

Mobile Ed: NT146 The Arrival of Christ and His Kingdom
Open in Logos
Exclusive Members-Only Pricing

Bible study with Logos gets better as your library grows.
Logos Now members save 40% on the products below.
Logos discounts valid through July 2.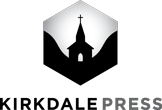 A sister imprint to Lexham Press, Kirkdale Press focuses on publishing titles in Christian living, leadership and professional development, memoir, and faith-informed fiction.
Logos Now members save up to 25% on the products below.
Kirkdale discounts valid through July 5.
June's Preview Resources
Now members get to preview new resources monthly.

T&T Clark Companion to the Septuagint
Open in Logos

Paul's Use of the Old Testament in Romans 9:1-18: An Intertextual and Theological Exegesis (2 vols.)
Open in Logos

T&T Clark Studies in Biblical Theology and Theological Interpretation (4 vols.)
Open in Logos
> See the preview resource timeline