Watch the demo
Reformation for Today
Logos Reformed base packages combine interconnected smart books and powerful Bible study tools. Study God's Word in conversation with the Reformed tradition. Whether you're reading Augustine, Calvin, Owen, Edwards, or another Reformed author, Logos Reformed's sophisticated tools make in-depth study easier.
10

%

OFF
Use coupon code WHITEHORSE6 at checkout.
"I have found Logos to be the most intuitive and complete Bible software out there."
Dr. Timothy Keller
Author & pastor, Redeemer Presbyterian Church
"Logos offers an excellent digital library aimed specifically at people interested in Reformed theology."
J. V. Fesko
Professor of systematic and historical theology, Westminster Seminary California
"I am happy to commend to any student of Scripture and of Reformed theology these new base packages. There is nothing else that even approximates these fantastic resources."
K. Scott Oliphint
Professor of apologetics and systematic theology, Westminster Theological Seminary
"I for one am truly excited about the Reformed base package, and cannot wait to take an entire library of Reformed theology with me everywhere I go."
Kim Riddlebarger
Pastor, Christ Reformed Church, Anaheim CA
Get Logos 6
Add to cart
Add to cart
Add to cart
Add to cart
Add to cart
30 Day Money Back Guarantee
Runs on Mac and PC
FREE Customer Support
Mobile Version Available
"Logos software is phenomenal mainly, in my mind, for its incredible library and what you can do with it..."
John Piper
Author, speaker & elder at Bethlehem Baptist Church
"It makes the study that I do so much easier, and so much more in-depth... I can look and see if something is indicative or an imperative."
Elyse Fitzpatrick
Author and speaker
"Logos is unprecedented and a great gift to those who will study the Bible in this generation."
Dr. Al Mohler
President, The Southern Baptist Theological Seminary
"You will find these tools invaluable—and wonderfully convenient to use."
John MacArthur
pastor, Grace Community Church; president, Grace to you
Why Logos?
Featured Products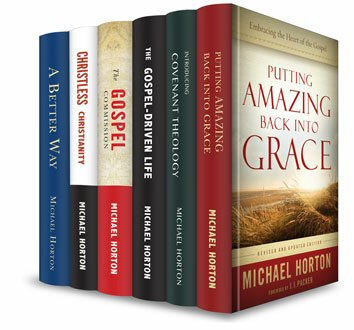 Realize the role you play in receiving and responding to the Gospel message. The Michael Horton Collection will challenge you to humbly rely on God's power and Word as you seek to live a godly life.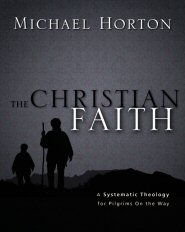 Michael Horton's highly anticipated The Christian Faith represents his magnum opus and will be viewed as one of—if not—the most important systematic theologies since Louis Berkhof wrote his in 1932.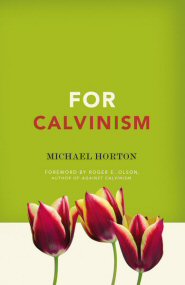 Taking us beyond the caricatures, Michael Horton invites us to explore the teachings of Calvinism, also commonly known as Reformed theology, by showing us how it is biblical and God-centered, leading us to live our lives for the glory of God.
Still have questions?
Benefits include:
Free customer service
Interest-free payment plans
30-Day money-back guarantee
What are you waiting for? Call us today!
Need help figuring out which library is right for you? Give us a call, and our Logos specialists can answer specific questions regarding base-package purchases, payment plans, and more!
Call us at 1-800-875-6467