Free Training Webinar on Sept 8
at 10:00 a.m. Pacific (1:00 p.m. Eastern)
Grasp Logos 6 Features and Fundamentals
In this hour of training, the Logos Pro team will:
introduce basic navigation of Logos Bible Software 6
point out key differences from previous versions
demonstrate how to capitalize on the newest features
Take advantage of this free training event, to ask live questions and help you make the most of Logos 6.
Featured Products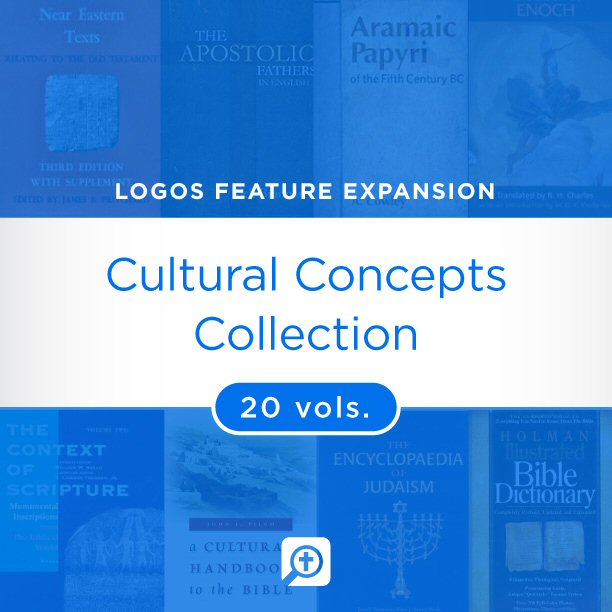 Explore ancient cultural practices and customs from Old and New Testament passages—and find where else they occur in other ancient biblical and non-biblical texts. This collection expands your library's connections to the Cultural Concepts tools in your Passage Guide as well as in your Factbook. You'll get a greater understanding of the significance behind the events and details of Scripture—such as birth and death practices, food, holidays, legal standards, and religious rituals.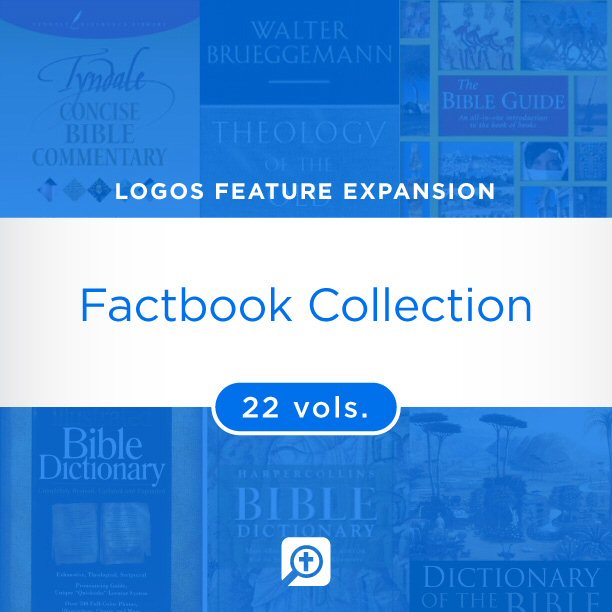 Your one-stop guide for information on any biblical concept or area of study just got better. With the Factbook Collection, you'll be able to fill your Factbook with links to articles and summaries about biblical characters, places, themes, and symbols, from varying perspectives and levels of scholarship. Get numerous articles on the authorship or common interpretations of any book of the Bible—delivered right into one overview, alongside outlines and articles on background, audience, date of composition, and other relevant facts for each Bible book.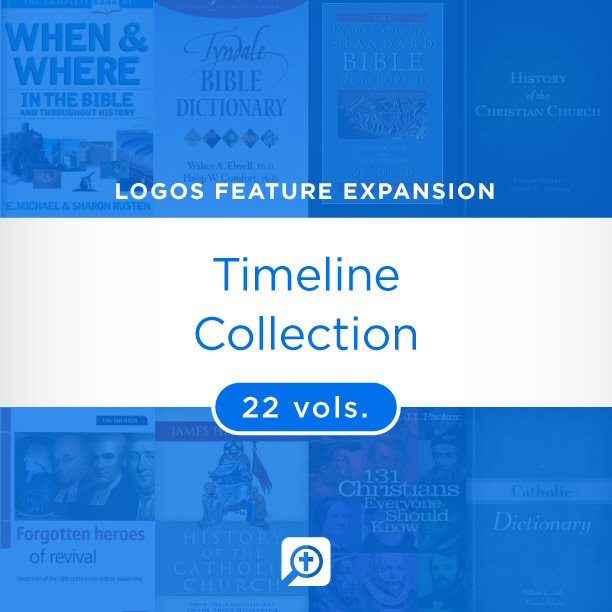 With the Timeline Collection, you'll get an array of reference and history books that link out of your Timeline, allowing you to jump from a particular point in your Timeline to a book in your library which discusses that event. Links will abound across your Timeline, keeping you connected with the larger context of church and world history, while providing you the texts you need to dig deeper into your studies. Originally introduced in Logos 5, the Timeline feature presents a vast visual chronicle of world history—from creation to the 21st century. Timeline links inside your books will send you to that point in history in the Timeline, allowing you to zoom in on everything that took place during that period.
Still Have Questions?
Benefits include:
Free customer service
Interest-free payment plans
30-day money-back guarantee
What are you waiting for? Call us today!
Need help figuring out which library is right for you? Give us a call, and our Logos specialists can answer specific questions regarding base-package purchases, payment plans, and more!
Call us at 1-800-875-6467