Installation:
Please Note: These instructions are written for Camp 1, but apply to Camp 2 as well, but the application name & icon will be slightly different.
Insert the 1st Camp Logos Live DVD.
If a window does not open automatically, Open CampLogosForMac_Disc1 from your Desktop or Finder.
Double-click the icon.
Click the "Main Menu" button.
Click the icon and follow the prompts to complete the installation.
Repeat with any additional discs.
Important Note for Camp 1 DVD:
Camp Logos 1 Live contains a small bug which prevents installing multiple discs or accessing videos from the hard drive.
To resolve this issue, please follow the instructions below before installing Disc 2.
1. Open Finder.
2. Access the "Go" menu at the top of your screen.
3. Choose "Go to folder..."
4. Enter the following: /Library/Application Support/MPSeminars/CampLogos1Mac.

5. Click "Go".
6. Right-click (Command+Click) the

folder and select "Get Info".
7. A "resources info" window will open. At the bottom, expand the "Sharing & Permissions" Section.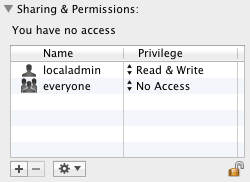 8. Set the Privilege for everyone to Read & Write (you may need to click the pad-lock first to make changes).
9. Close the "resources info" window.