March's Publisher Spotlight
Get 40% off Reformed Expository
Commentary and More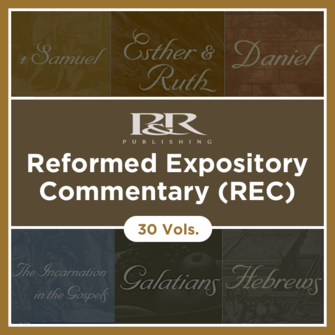 Reformed Expository Commentary | REC (30 vols)
The Reformed Expository Commentary (REC) series is for people who want to experience the Word of God in all its power. Scholarly yet practical, its expositions are accessible to both pastors and lay readers. Each volume in the series provides exposition that gives careful attention to the biblical text, is doctrinally Reformed, focuses on Christ through the lens of redemptive history, and applies the Bible to our contemporary setting.
$530.99
Save 40%
Your Price: $318.59
Learn more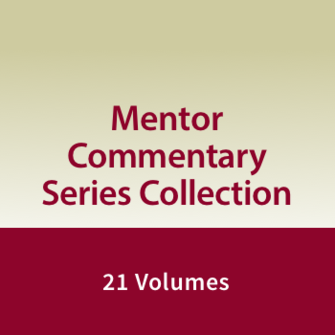 Mentor Commentary Series | MOT/MNT (21 vols.)
The Mentor Commentary Series combines a high view of Scripture with access to the latest academic theological research. This unique combination allows the reader to see what recent scholarly research has discovered without losing sight of the inerrancy of Scripture. Uncover the meaning of Scripture, and clarify its relevance for your life today. Grasp the significance of the Bible for our times. And discover the richness of Scripture with detailed commentary, thorough exegesis, and probing questions on literary, interpretive, and contextual issues.
$478.99
Save 40%
Your Price: $287.39
Learn more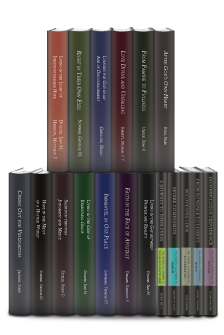 Gospel according to the Old Testament Series (18 vols.)
This important series from noted pastor-scholars fulfills a great need for resources that show how the Old Testament presents and finds its fulfillment in the Gospel of Jesus Christ–not just in occasional Messianic prophecies, but in its essential message. Without falling into arbitrary allegory, the authors of this series present exegetically grounded exposition of Scripture that shows how all Old Testament doctrine and drama is about Christ, even when he is not on stage.
$182.99
Save 40%
Your Price: $109.79
Learn more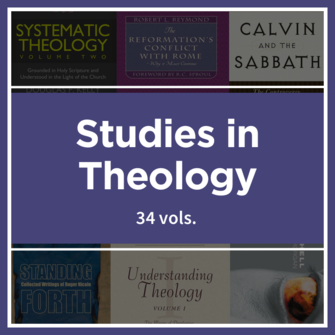 Studies in Theology (34 vols.)
Studying theology is a vast undertaking, including wide systematics and dogmatics, detailed investigation of specific doctrines, practical theology and spiritual formation, discussion of topics through history, and tracing of ideas throughout the pages of Scripture. This collection was compiled to assist biblical and theological students, scholars, laypeople, and pastors dig into the historical riches of theological study while utilizing the advantages of the strength of the Logos platform.
$448.99
Save 40%
Your Price: $269.39
Learn more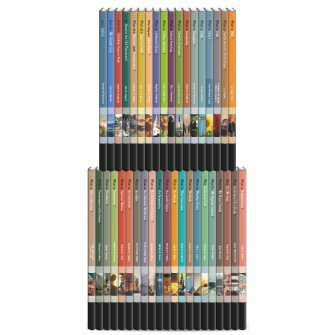 Basics of the Faith Series (39 vols.)
With this collection, you'll get all 39 volumes of P&R's Basics of the Faith series. Covering questions from "Am I called?" to "What is a true Calvinist?" to "How do we glorify God?", these accessible booklets introduce readers to basic Reformed doctrine and practice. With clarity and concision top Reformed teachers speak to complex theological issues as well as practical challenges of Christian living.
$119.99
Save 40%
Your Price: $71.99
Learn more