Save 30% on Eerdmans Resources This Month Only
New International Commentary on the Old and New Testaments (NICOT/NICNT) (48 vols.)
Some of the most celebrated commentaries of the twentieth and twenty-first centuries are included in this collection. You'll get Bruce Waltke on Proverbs, Leon Morris on John, F.F. Bruce on Acts, Douglas Moo on Romans, Scott McKnight on James, Robert Mounce on Revelation, and many others. Get it in Logos so you can "reap the maximum benefit" of this celebrated series (Andrew Naselli, Themelios).
Regular Price: $1,864.99
Save 30%
Your Price: $1,305.49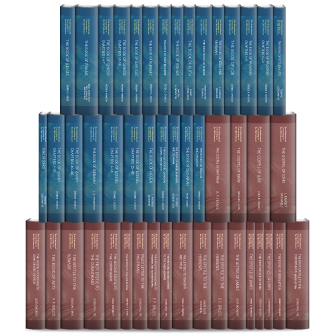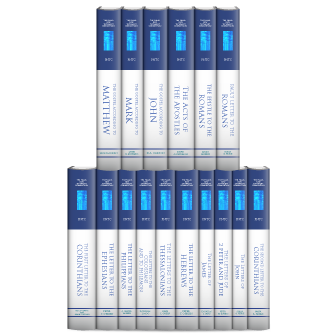 Pillar New Testament Commentary (15 vols.)
One of the bestselling series on Logos.com, the Pillar New Testament Commentary is universally beloved for its balance of in-depth exegesis with real-world application. Its authors are deeply committed to a fresh wrestling with the text, using every means at their disposal to "loosen the Bible from its pages" to help readers understand what the text says and how to apply it to life today.
Regular Price: $529.99
Save 30%
Your Price: $370.99
International Theological Commentary (27 vols.)
Discover the theology that undergirds Old Testament books in this one-of-a-kind commentary series. The authors move beyond a descriptive-historical approach to offer a relevant exegesis of the Old Testament text as Holy Scripture. You'll grasp theological significance of the Old Testament, and most importantly, understand the its relevance to the life of the church today.
Regular Price: $449.99
Save 30%
Your Price: $314.99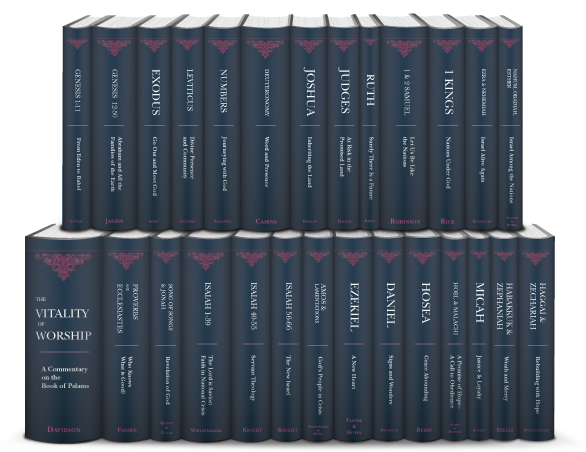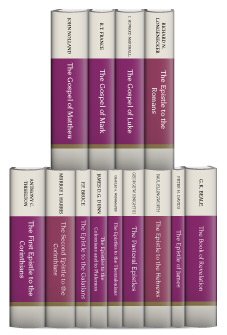 The New International Greek Testament Commentary (13 vols.)
One of the highest-rated series on BestCommentaries.com, the NIGTC provides detailed, verse-by-verse commentary based on the original Greek. A technical commentary that interacts with the best in modern scholarship, this series will give your sermons or personal Bible study a level of depth you can't reach with many other modern commentaries.
Regular Price: $599.99
Save 30%
Your Price: $419.99
Eerdmans Modern Biblical Scholarship Bundle (100 vols.)
This bundle features some of the most important scholarly work from James D.G. Dunn, F.F. Bruce, Joel B. Green, Gordon Fee, Bruce Waltke, Anthony Thistelton, and many other contemporary scholars. Fill your Logos library with works exploring pressing theological issues, including the New Perspective on Paul, the Historical Jesus, Second-Temple Judaism, and more.
Regular Price: $2,574.99
Save 30%
Your Price: $1,802.49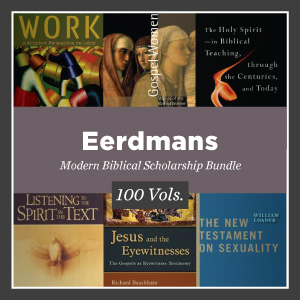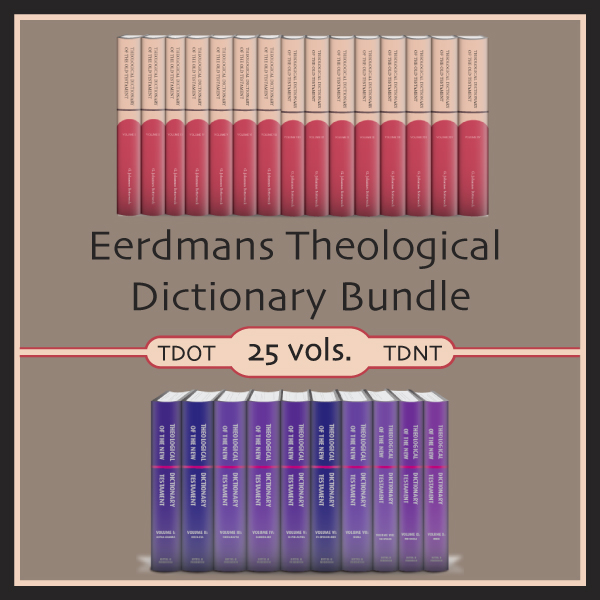 Eerdmans Theological Dictionary Bundle (TDOT/TDNT) (25 vols.)
These theological dictionary series are standard texts in seminaries around the world, and are essential for scholarly study and sermon prep. TDNT gives you detailed background on over 2,300 theologically significant words, providing the cultural, theological, and historical background you need for proper interpretation. TDOT provides the same treatment for thousands of Old Testament words, providing a solid foundation for in-depth study across the canon.
Regular Price: $899.97
Save 30%
Your Price: $629.08
Eerdmans Bible Reference Bundle 2
Packed with the quality scholarship Eerdmans is known for, this bundle includes the work of today's premier Bible scholars, theologians, philosophers, and church historians. Spanning 223 volumes, this bundle adds an expansive block of resources to your library all at one massively discounted price. Get works by Ben Witherington, Leslie Newbiggin, Anthony Thistelton, and more!
Regular Price: $2,570.99
Save 30%
Your Price: $1,799.69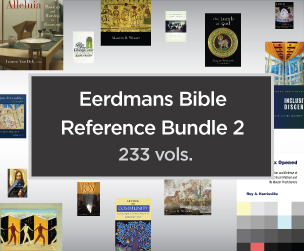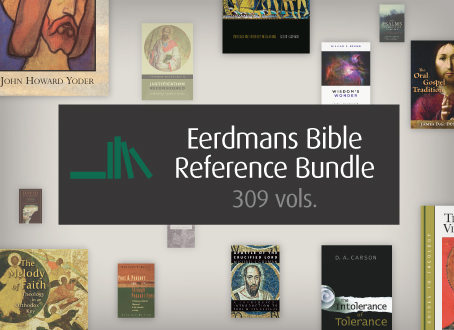 Eerdmans Bible Reference Bundle (309 vols.)
Get over 300 volumes of biblical insight from D.A. Carson, Mark Noll, James D.G. Dunn, and many others. The ultimate collection of Eerdmans resources, this bundle pulls together some of the publisher's most celebrated reference works, including 13 commentaries, dozens of monographs, and contemporary classics like Christ & Culture Revisited. This bundle already represents significant savings on the regular price. Get it for an extra 30% off this month only!
Regular Price: $3,879.99
Save 30%
Your Price: $2,715.99