Logos Bible Software 7
Reformed Starter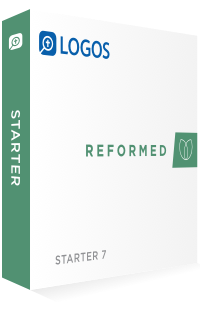 Logos 7 Base Package Combo Savings Applied
$294.99
Paid in full today
For 11 months with $29.61 down
Reformed Starter contains 109 library resources you don't own.
Get them all in a Reformed Starter base package today for only $294.99.
Included in this base package
A carefully curated theological library containing 109 resources that will be added to the resources you already own.
The Logos 7 software, upgraded to include the Logos 7 Starter Feature Set.
30-day money-back guarantee
Free customer support
Runs on Windows & Mac
Access library in mobile & web apps
Overview
Starter is the perfect base package to get your study off the ground. Gain access to a well-rounded library with a variety of Bible translations, commentaries, devotionals, and Bible surveys. Explore theology and Scripture with new tools, like the Courses Tool, Multiview Resources, and a set of new Interactive Media—including the Names of God Interactive.
Do More with Logos 7
Bible Study
Connect your favorite commentary with any Bible

Get instant information on biblical people, places, events, and objects

Find the right results with one search

Quickly locate different types of miracles, parables, or prayers
Greek and Hebrew
Instantly access Greek and Hebrew words behind the English translations

Immediately get definitions, morphology, and syntactical values of every word in a passage
Preaching & Teaching
Expose the structure of Hebrew poetry

Launch your favorite workflow from the homepage
Quick Compare
Reformed Starter

9

Reformed Bronze

15

Reformed Silver

52

Reformed Gold

67

Reformed Platinum

211

Reformed Diamond

315

Reformed Portfolio

530

Commentaries
Reformed Starter

2

Reformed Bronze

4

Reformed Silver

31

Reformed Gold

75

Reformed Platinum

90

Reformed Diamond

122

Reformed Portfolio

540

Original-Language Tools & Resources
Reformed Starter

22

Reformed Bronze

35

Reformed Silver

89

Reformed Gold

162

Reformed Platinum

228

Reformed Diamond

461

Reformed Portfolio

575

Theology
Reformed Starter

4

Reformed Bronze

5

Reformed Silver

9

Reformed Gold

19

Reformed Platinum

21

Reformed Diamond

28

Reformed Portfolio

35

Dictionaries and Encyclopedias
Reformed Starter

1

Reformed Bronze

1

Reformed Silver

1

Reformed Gold

2

Reformed Platinum

2

Reformed Diamond

2

Reformed Portfolio

2

Courses
Reformed Starter

4

Reformed Bronze

6

Reformed Silver

8

Reformed Gold

47

Reformed Platinum

49

Reformed Diamond

49

Reformed Portfolio

111

Church Fathers
Resource Highlights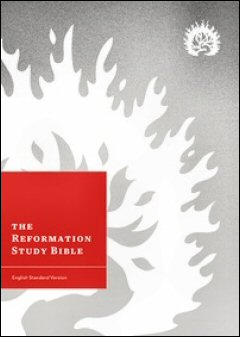 Reformation Study Bible Notes (2015)
One of today's most respected resources for personal Bible study, the new Reformation Study Bible notes are now thoroughly revised and expanded, providing 44% more commentary than the original edition—with 20,000 new, revised, or expanded study notes and 1.1 million total words of commentary. A group of 75 distinguished...
Institutes of the Christian Religion (2 vols.)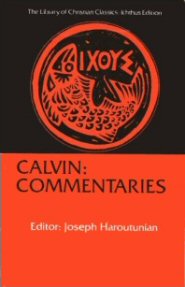 R.C. Sproul Exposition Collection
System Requirements
Windows
Minimum OS update: Win 7 SP1, Win 8.1, or Win 10 Anniversary Update (Version 1607)
2GB RAM
1024x768 Display
30GB Free Space - Internal HDD/SSD Only (may require additional space depending on your library)
Internet connection (for activation, updates, and some features)
Mac
OS X "El Capitan" 10.11 or higher
2GB RAM
30GB Free Space - Internal HDD/SSD Only (may require additional space depending on your library)
Internet connection (for activation, updates, and some features)