Logos Bible Software 7
Anglican Gold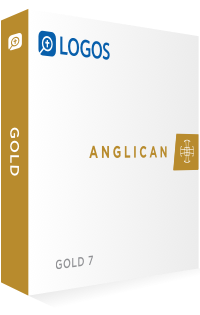 Logos 7 Base Package Combo Savings Applied
$1,549.99
Paid in full today
For 19 months with $82.68 down
Anglican Gold contains 649 library resources you don't own.
Get them all in a Anglican Gold base package today for only $1,549.99.
Included in this base package
A carefully curated theological library containing 649 resources that will be added to the resources you already own.
The Logos 7 software, upgraded to include the Logos 7 Full Feature Set.
30-day money-back guarantee
Free customer support
Runs on Windows & Mac
Access library in mobile & web apps
Overview
Explore the New Testament's use of the Old Testament, quickly locate where your favorite books address a word you are studying, and compare ancient manuscripts with Textual Variants. Gain access to many of the most respected resources ever published. Dig deep into the Bible's original languages and illuminate the biblical world with a rich array of resources.
Do More with Logos 7
Bible Study
Build a concordance of any resource to find the terms, people, and concepts that appear most often

Make connections across events in the Bible and world history

See the author, audience, and theme of any book of the Bible

Get blueprints for studying the Bible and focused topics
Greek and Hebrew
Instantly access Greek and Hebrew words behind the English translations

Immediately get definitions, morphology, and syntactical values of every word in a passage

Transliterate Greek and Hebrew text
Preaching & Teaching
Engage your audience with elegant presentations

Expose the structure of biblical narrative and thought-flow

Discover key literary devices

Automatically create slides and handouts from your sermon

Find relevant, high-quality media
Academic
Trace NT quotes and allusions to their OT source

Examine and compare early biblical manuscripts

Discover semantic roles for Greek and Hebrew verbs
Quick Compare
Anglican Starter

34

Anglican Bronze

61

Anglican Silver

78

Anglican Gold

152

Anglican Platinum

174

Anglican Diamond

305

Anglican Portfolio

434

Commentaries
Anglican Starter

0

Anglican Bronze

2

Anglican Silver

15

Anglican Gold

33

Anglican Platinum

121

Anglican Diamond

136

Anglican Portfolio

266

Original-Language Tools & Resources
Anglican Starter

9

Anglican Bronze

13

Anglican Silver

67

Anglican Gold

107

Anglican Platinum

265

Anglican Diamond

490

Anglican Portfolio

553

Theology
Anglican Starter

6

Anglican Bronze

7

Anglican Silver

12

Anglican Gold

14

Anglican Platinum

15

Anglican Diamond

19

Anglican Portfolio

25

Dictionaries and Encyclopedias
Anglican Starter

1

Anglican Bronze

1

Anglican Silver

1

Anglican Gold

3

Anglican Platinum

3

Anglican Diamond

3

Anglican Portfolio

4

Courses
Anglican Starter

4

Anglican Bronze

9

Anglican Silver

76

Anglican Gold

115

Anglican Platinum

159

Anglican Diamond

213

Anglican Portfolio

298

Church Fathers
Resource Highlights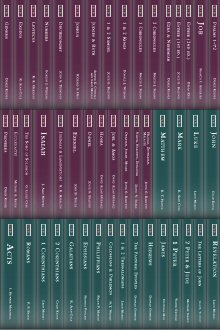 Tyndale Commentaries (49 vols.)
The Tyndale Commentary Series, which combines the Tyndale Old Testament Commentary (TOTC) and the Tyndale New Testament Commentary (TNTC), has long been a trusted resource for Bible study. Written by some of the world's most distinguished evangelical scholars, each book offers clear, reliable, and relevant expositions.
Ancient Christian Commentary on Scripture New Testament Updated Edition (ACCS) (14 vols.)
Collected Homilies of St. John Chrysostom (15 vols.)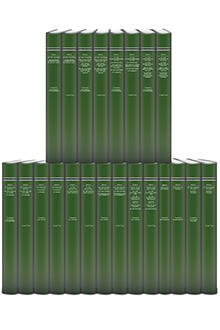 Works of Philo (22 vols.)
System Requirements
Windows
Minimum OS update: Win 7 SP1, Win 8.1, or Win 10 Anniversary Update (Version 1607)
2GB RAM
1024x768 Display
30GB Free Space - Internal HDD/SSD Only (may require additional space depending on your library)
Internet connection (for activation, updates, and some features)
Mac
OS X "El Capitan" 10.11 or higher
2GB RAM
30GB Free Space - Internal HDD/SSD Only (may require additional space depending on your library)
Internet connection (for activation, updates, and some features)