Studies on Joshua Collection (3 vols.)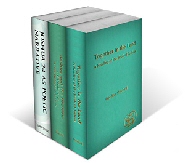 Overview
This collection gives new light to the book of Joshua, its history and the part it has in the covenant concept from the Old Testament. The book of Joshua presents the idea that the identity of the nation was constructed during Joshua's time. By understanding and making use of the content in Studies on Joshua, we are able to gain a better comprehension of life during that time and how it relates to us today.
In his book Together in the Land Gordon Mitchell makes reference to Joshua as a book being known for its content as it focuses on stories of slaughter and destruction. Mitchell also talks about those who lived in that area and the dream of a time when their land was no longer inhabited by the Israelites. Joshua 24 and the Poetic Narrative focuses on the covenant concept of Joshua and how it impacts us today.
Making use of Studies on Joshua, is fundamental for preachers, Bible study leaders, students of the Old Testament, and anyone wanting to gain a deeper understanding of Joshua.
Key Features
Includes a list of authors cited and abbreviations used
Includes a list of references and authors cited

Joshua and the Rhetoric of Violence examines the book of Joshua as a construction of national identity. This pioneering New Historicist analysis shows how the Deuteronomist used war oracle language and epic historical lore to negotiate sociopolitical boundaries. It asserts that text and context interacted in a program consolidating King Josiah's authority in the wake of Assyrian imperial collapse. The book argues that the conquest narrative is not simple "us against them" propaganda but a complex web of negotiations defining identity and otherness. The analysis draws on Foucault's principle that power is something exercised rather than merely possessed.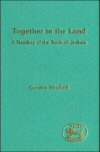 The book of Joshua is well known for its tales of slaughter and destruction. This reading shows that ambiguity created by means of juxtaposing contrasting ideas is a feature of the compositional arrangement in Joshua. While there may be a dream land emptied of foreigners awaiting Israelite occupation, there is also a grudging acceptance of co-existence in the land with a certain class of foreigner represented by the exceptional outsiders such as Rahab and Gibeonites. Mitchell's conclusion is that such ways of dealing with reality were a feature of the disillusionment and hope of post-exilic Judaism.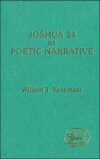 Joshua 24 as Poetic Narrative presents the assorted methods that we use to interpret two basic issues in Joshua 24. First, the diachronical composition of the text and the role that Joshua 24 plays in the covenant concept of the Old Testament. The covenant concept and its significance are discussed by Koopmans and covers the extensive developments related to it in the book of Joshua.
Product Details
Title: Studies on Joshua collection (3 Vols.)
Publisher: Sheffield Academic Press
Volumes: 3
Pages: 961
More details about these resources