Hand-drawn Greek and Hebrew Fonts
Overview
Download these hand-drawn Greek and Hebrew fonts for free! Created by in-house Greek and Hebrew experts, these fonts are used in the Logos 6 Greek Alphabet Tutor and Hebrew Alphabet Tutor. Download these fonts now to use in your own word processing programs.
Sample: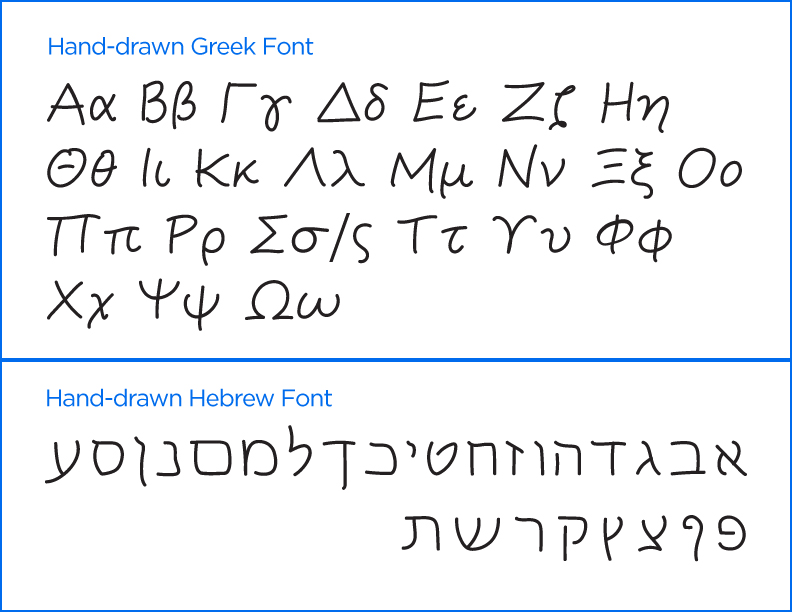 Installation Instructions
After completing your order, your download link will appear at the bottom of the page. Click on the file to begin the download.
Close any any open programs or apps.
From your downloads folder, click to open the zip file. Open one of the fonts and install. The font is now ready for use in your word processing programs. Repeat this step for each of the fonts you want to use.
Note: Greek and Hebrew fonts are provided as-is, without warranty or support. For troubleshooting help, you can ask other Logos users in the
forums.
Need a Keyboard to Use with your Fonts?
You will need original language keyboards to use the fonts. We have keyboards available for Windows users here: Original Languages Keyboards for Windows.