Welwyn Biography Series (8 vols.)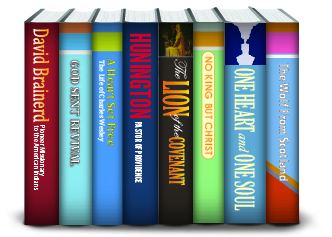 Overview
The eight-volume Welwyn Biography Series offers a glimpse into the fascinating lives of important figures in recent church history. From missionaries like David Brainerd to key Methodist leaders like Charles Wesley, the stories of these individuals will encourage your work and inspire your ministry. This collection contains valuable insights into the social and spiritual conditions of their times, and also reveals the depth of faith commitment to which God can bring his servants.
Although centuries have passed, separating our lives from theirs, their remarkable stories are instrumental in the encouragement of God's people, and their influence continues to be felt wherever the church pursues its ministry to the world. Learn from the trials and triumphs of those who have gone before. From controversial figures to refugees, these important characters in the church's history endured persecution, sparked revivals, and humbly discerned God's calling at pivotal junctures in church history. Their sermons are still read, their songs are still sung, and their stories are still told. Meet them face-to-face in the Welwyn Biography Series.
Each book in the Welwyn Biography Series contains numerous illustrations and photos, along with maps, charts, and other materials to offer a comprehensive introduction to the historical context. The books in the Welwyn Biography Series are accessible and easy to read, making them ideal for historians, theologians, and lay readers interested in church history.
Key Features
Inspiring biographical accounts, including those of David Brainerd and Charles Wesley
Dozens of photos, illustrations, and other images
Individual Titles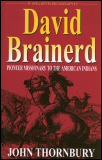 Few lives, since biblical times at least, have had a greater impact on Christian missionary vision and enterprise, or set a higher example of personal holiness and devotion to God, than that of David Brainerd.
William Carey, often called the father of modern missions, valued the story of Brainerd's life so highly that he encouraged his co-workers to read it through three times a year. John Wesley urged all his preachers to read carefully the life of Brainerd and to 'be followers of him, as he was of Christ'. Henry Martyn, Robert Murray M'Cheyne, Jim Eliot and Oswald J. Smith all testified to their esteem of David Brainerd and to the encouragement to greater holiness and faithfulness in service for God that they derived from his example.
In making the life of Brainerd available for the modern reader, John Thornbury draws frequently on Brainerd's own account in his personal Diary and his letters as well as the writings of his friend and mentor Jonathan Edwards. He also helps us to understand and evaluate the life and achievements of Brainerd in the context of the times in which he lived.
The story of this remarkable man, whose life was so short but so full, will encourage God's people today, like those of previous generations, in their pilgrim walk and inspire them to greater commitment to evangelism and missions.
John Thornbury is pastor of Winfield Baptist Church, Pennsylvania, and is an instructor in the Central Pennsylvania Christian Institute. He attained a doctorate at Drew University, Madison, New Jersey, having previously studied at Gettysburg Theological Seminary and Lexington Baptist College. He has a number of publications to his credit, including God Sent Revival.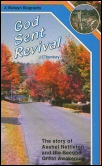 Following the Great Awakening under the leadership of such men as Jonathan Edwards and George Whitefield, the close of the eighteenth century in America saw a second period of revival which was to last longer than the first. It was brought about through the labors of many preachers, less well known than their predecessors, but following faithfully in their footsteps.
One of the evangelists to emerge from this second period of revival was Asahel Nettleton. There can be little doubt that he was one of the greatest evangelists in the history of the church. Literally thousands were converted under his ministry—and spurious converts were the exception rather than the rule!
This well-written and well-documented book tells the story of Nettleton's life. He made mistakes, and the author does not cover these up, but he was a powerful preacher who sought to glorify God, and God blessed his ministry.
John Thornbury is pastor of Winfield Baptist Church, Pennsylvania, and is an instructor in the Central Pennsylvania Christian Institute. He attained a doctorate at Drew University, Madison, New Jersey, having previously studied at Gettysburg Theological Seminary and Lexington Baptist College. He has a number of publications to his credit, including David Brainerd: Pioneer Missionary to the American Indians.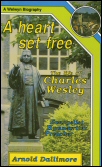 Charles Wesley is well known as the 'sweet singer' of Methodism—the most gifted and most prolific of all English hymn writers. His hymns are an exhilarating expression of the evangelical faith and mood of the revival of the eighteenth century. His gift of expressing prayer and praise in great simplicity, and faithfully recording the ups and downs of the Christian life, has enriched and encouraged the whole church.
It is, however, a popular misconception that Charles was the hymn writer and his brother John the preacher. In this new biography Arnold Dallimore firmly establishes Charles as much more than just a poet and puts him in his rightful place in Methodism's history, as one of the most powerful of the open-air field preachers of the revival and an indefatigable evangelist who spoke in demonstration of the Spirit and of power. Dallimore's stirring biography does not ignore Wesley's faults but tells of the abundant blessing which rested on his ministry.
Arnold Dallimore was pastor of the Baptist Church at Cottam in Ontario, Canada for many years, but since his retirement has devoted his time to writing. He has written popular biographies on Spurgeon and Irving and his definitive two-volume biography of Whitefield has been widely acclaimed.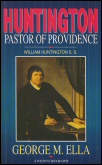 William Huntington was born under the worst possible social conditions, but at his death two noblemen were made his legatees and the streets of London were almost deserted on the day of his funeral as crowds thronged to Lewes to attend the service. He came into this world the product of sin and shame but lived to be a might instrument used by God in pointing thousands to the way of salvation.
The eighteenth-century revival under the ministry of George Whitefield and others left in its wake a great need for pastors, raised up by God, to winnow the chaff from the wheat and gather together God's scattered sheep into a permanent spiritual home. William Huntington was such a man. One contributor to the Gospel Magazine wrote, 'No one since the apostolic age, I think has so plainly instructed, and so clearly set forth to the church, the manner in which the Lord carries out his work in the souls of his people.'
Huntington, a controversial figure in his own lifetime, has continued to be controversial right up to the present day. He has been accused of being conceited, dogmatic, vindictive, tyrannical, inaccessible and of having faulty doctrinal views. George Ella shows that Huntington was in fact a very humble man, conscious of his failings, generous and hospitable almost to a fault, and constantly surrounded by friends and family. Where he was accused of conceit and dogmatism this was because he was prepared to stand firm for the great truths of the Bible and the Reformation in face of opposition from those who were themselves departing from the true faith.
George Melvyn Ella is a noted historical scholar and has spent many years studying the life and writings of Huntington. He is the author of several books, including a biography of the poet William Cowper.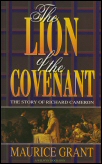 Of all the names associated with the cause of the Scottish Covenanters and their heroic resistance to arbitrary power, none is better known than that of Richard Cameron. As preacher, public figure, and popular leader, he epitomized the steadfastness of a people in the face of bitter and protracted persecution. Such was the impact of his life that, even in his own day, his name came to be synonymous with uncompromising adherence to a cause—a cause that was of the very essence of civil and religious freedom. After his death, his name was kept alive in the public memory by those who continued to witness for the values in which he believed, and it was later adopted by a distinguished military regiment which was formed to defend those very same values.
Here, then, is a story to inspire God's people to rise up and declare that Jesus Christ alone is King—King of the conscience and king of the nations.
—Michael Haykin,professor of church history and biblical spirituality and director of the Andrew Fuller Center for Baptist Studies, The Southern Baptist Theological Seminary
It is not always easy to paint a clear picture of the lives of some of the great church leaders of the seventeenth century. Lengthy and painstaking research is essential. Mr. Maurice Grant has put us all in his debt by this work.
—Robert W. Oliver
Maurice Grant is the son of a Free Church of Scotland minister and is an elder of Free St. Columba's Church, Edinburgh. He is a graduate of Glasgow University and is employed in the Scottish Office.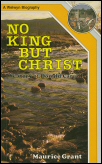 Night-time journeys to avoid pursuing soldiers, exile, the public excommunication of King Charles II and his principal ministers for their crimes against God and his church, arrest and the gallows—these are all part of the dramatic story of Donald Cargill.
Set in Scotland in the colorful days of the Restoration of the monarchy under Charles II, when to preach without license from the Crown was an offence punishable by imprisonment, banishment and even death, this book tells the story of one of the most noted and loved preachers of the day, who defied the king and Privy Council and was in consequence branded 'rebel and traitor' for refusing to acknowledge their jurisdiction over the church. Cargill was prepared to face years of privation and constant danger, and ultimately death itself, rather than surrender the rights of Christ alone to be Head of the church.
No King but Christ is a challenge to faithfulness and a striking testimony of the grace of God which enabled Cargill to face a violent and cruel death with the words: 'The Lord knows, I go up this ladder with less fear and perturbation of mind than ever I entered the pulpit to preach. . . Farewell, all relations and friends in Christ; farewell, all acquaintances and all earthly enjoyments; farewell, reading and preaching, praying and believing, wanderings, reproaches and sufferings. Welcome, joy unspeakable and full of glory. Welcome, Father, Son and Holy Ghost! Into thy hands I commit my spirit.'
Maurice Grant is the son of a Free Church of Scotland minister and is an elder of Free St. Columba's Church, Edinburgh. He is a graduate of Glasgow University and is employed in the Scottish Office.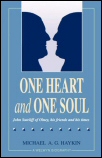 One Heart and One Soul: John Sutcliff of Olney
Author: Michael Haykin
Publisher: Evangelical Press
Publication Date: 1995
Pages: 432
The story of William Carey and his ministry in the Indian sub-continent in the late eighteenth and early nineteenth centuries has been told and retold many times. It captured the imagination of untold numbers of evangelicals in his own day, sparked the formation of a host of missionary societies and generally initiated what has been termed the modern missionary movement.
What is often forgotten, however, is that Carey did not set out alone, nor would his ministry or that of his colleagues in India have been possible without the faithful support over many years of a circle of friends back at home. As one of these men later recalled, when they contemplated the possibility of a mission to India they thought of it in terms of a gold-mine. Carey said that he was prepared to 'venture to go down' the mine to explore its possibilities but, he told his close friends, Andrew Fuller, John Sutcliff and John Ryland, they 'must hold the ropes.'
This book is a tribute to that circle of loyal friends, who saw themselves as being so closely bound together that they were all 'of one heart and one soul,' and in particular to one of them, John Sutcliff, the pastor of the church at Olney which originally set apart Carey for the ministry. As well as remaining a lifelong friend of Carey, he was one of the founders of the Baptist Missionary Society, one of the joint authors of the Prayer Call which initially led to the interest in overseas missions and a faithful pastor and teacher in whose home many candidates for the ministry, both at home or abroad, received valuable training for the work to which they were called.
Michael Haykin is a professor of church history and biblical spirituality and director of the Andrew Fuller Center for Baptist Studies at The Southern Baptist Theological Seminary in Louisville, Kentucky. He is also a research fellow at the Jonathan Edwards Centre Africa, University of the Free State, South Africa.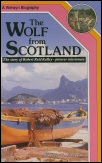 On the second Sunday in August 1846, a Mass was held in the provincial capital of Maderia, Funchal, in honor of the patron saint, Our Lady of the Mount. Excitement among her devotees was at fever pitch. The cathedral was packed, the crowd even spilling over into the square outside. From the pulpit a canon of the cathedral harangued the crowds, inciting them to violent action. The atmosphere was tense. The impatient multitude awaited the signal to act. Outside in the square that signal was given; a rocket swished into the air and led by the canon, still in his priestly vestments, the crowd surged out into the Cathedral Square and on through the narrow streets chanting, "Long live our Lady of the Mount! Long live the Holy Mother Church! Death to the Bible readers! Death to Kalley—the Wolf from Scotland!
This is the gripping story of Robert Reid Kalley, telling of the work of God in bringing the gospel of Jesus Christ to the Portuguese island of Madeira and to the people of Brazil. Kalley's work, largely unknown, rightly takes its place amongst the great missionary endeavors of men such as William Carey, David Livingstone and Adoniram Judson. His evident love for his hearers and his simple everyday witness in the course of his work will be a stirring challenge to the reader.
William Bannister Forsyth has worked in Brazil with the Evangelical Union of South America as pioneer and itinerant missionary, hospital chaplain, and Bible College teacher. After forty-six years of service the author retired to Somerset to serve for seven years as minister of the Wiveliscombe Evangelical Congregational Church.
Product Details
Title: Welwyn Biography Series (8 vols.)
Publisher: Evangelical Press
Volumes: 8
Pages: 2,527