Medieval Philosophy Research Library (57 vols.)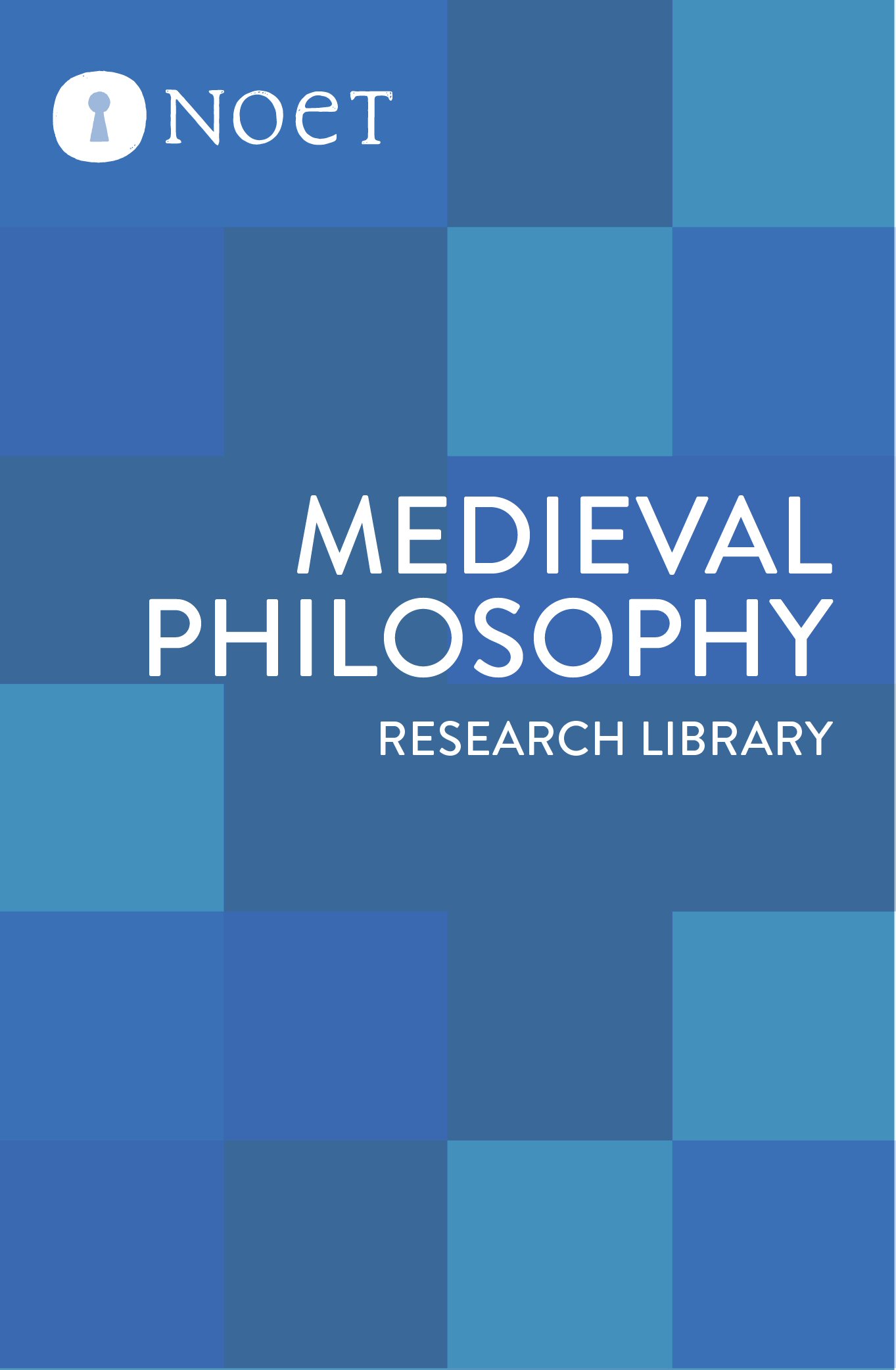 Medieval Philosophy Research Library (57 vols.)
•
Runs on Windows, Mac and mobile.
Study Smarter with Logos
Get access to Logos' smart features. Logos research libraries combine premier scholarly tools with interconnected digital libraries, tools, and media.
Dialogue with the great thinkers of the medieval era with the Logos' Medieval Philosophy Research Library. Spanning from 400 to 1500 AD, medieval philosophy explored the philosophical foundations for theological positions. Delve into the synthesis of philosophy and religion with 57 volumes of intelligent texts and Logos' smart tools, investigating both original language and translated works—all in a library worth over $850.
Get the Academic Advantage
Logos lets you study classic texts from across the centuries with unparalleled depth and efficiency. Primary texts and translations scroll in sync and side by side. Greek and Latin gloss and morphology appear with a single click. Notes and highlights sync across all of your devices. Quickly access information on difficult or unusual words, and get instant definitions, translations, audio pronunciations, and more. Discover new connections with Logos' Timeline feature. Use Logos Groups to collaborate and share insights with others.
Original-language data, cross-references, rich media—Logos gives you the academic advantage.
Individual Titles

The Major Works of Anselm of Canterbury (4 vols.)
Translator: M.R.
Publisher: Burns and Oates
Publication Date: 1872
Pages: 320
The thought and writing of Anselm of Canterbury has echoed through the fields of philosophy and theology for nearly 1,000 years. Widely considered the founder of scholasticism, Anselm's method of study was rigorous and represented a seismic shift in medieval thought. In Saint Anselm's Book of Meditations and Prayers the reader is brought into the very heart of this great saint's spiritual experience, offering one of the first ontological arguments for the existence of God. The meditations discuss such topics as "the dignity and the woe of man's estate," "the penitent's address to God his Father," and "hope for the future."

Select Works of Moses Maimonides
Authors: Moses Maimonides, David Yellin, Israel Abrahams, and Solomon Zeitlin
Translators: M. Friedländer, Israel Efros, and Joseph I. Gorfinkle
Volumes: 5
Pages: 1,226
Moses Maimonides was one of the most influential writers in Jewish history. Highly educated, he was forced to quit school and become a doctor when his brother died while traveling with the majority of their family's wealth. Maimonides quickly established himself as one of the best doctors in Egypt, eventually becoming the personal physician to the sultan. As the sultan's physician, Maimonides was responsible for looking after his entire house. Maimonides' reputation as a skilled doctor left him with a never-ending supply of patients, and time for only a single meal per day. Despite his full-time medical practice, his education left him with a passion for understanding and explaining the deeper questions of theology, Jewish law, and ethics. His theological, philosophical, and ethical writings were well received, and he became the head of the Jewish community in Egypt.
Individual Titles:
The Guide for the Perplexed translated by M. Friedländer
The Eight Chapters of Maimonides on Ethics: A Psychological and Ethical Treatise translated by Joseph I. Gorfinkle
Maimonides' Treatise on Logic: The Original Arabic and Three Hebrew Translations translated by Israel Efros
Maimonides by David Yellin and Israel Abrahams
Maimonides: A Biography by Solomon Zeitlin
Maimonides is perhaps the only philosopher in the Middle Ages, perhaps even now, who symbolizes a confluence of four cultures: Greco-Roman, Arab, Jewish, and Western.
—Vitali Naumkin, director, Center for Arab Studies, Institute of Oriental Studies, Russian Academy of Sciences
Maimonides is the most influential Jewish thinker of the Middle Ages, and quite possibly of all time.
—Shlomo Pines in Time magazine
From Moses [of the Torah] to Moses [Maimonides], there was none like Moses.
—Jewish expression from the Middle Ages
Moses Maimonides (1135–1204) was a rabbi, physician, and philosopher in Morocco and Egypt. His ethical writings on Jewish law establish him as one of the most influential rabbis and philosophers in Jewish history. Today, his writings are still widely regarded as authoritative texts. His other works include a number of medical treatises, Commentary on the Mishna, and the Mishneh Torah.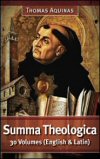 Summa Theologica: English and Latin Bundle
Author: Thomas Aquinas
Publisher: Burns Oates & Washbourne
Volumes: 30
Nearly 13,000 pages
The English and Latin edition of the Summa Theologica includes everything in the Fathers of the English Dominican Province translation, along with Aquinas's original Latin writings. What's more, the Logos edition of the Summa Theologica combines the 8-volume Latin text and the 22-volume English text into two individual electronic books, which means you can utilize the power of your digital library to read the Latin and English side-by-side.
In this massive tome, Aquinas outlines the reasons and meaning of all of Christian theology. As a theologian, Aquinas articulates the goals, purpose, and enterprise of theology, and gives theology a prominent place in scholarship, calling theology "the queen of sciences." As a scholastic, Aquinas sought to understand Christian theology in light of the rediscovery of Aristotle's works in the twelfth century, and redefined the relationship between revelation and reason, science and theology, and faith and philosophy for the next eight centuries. As a philosopher, Aquinas developed principles of just war and natural law, and outlined an argument for God's existence from contingency—the intellectual forerunner to the modern Argument from Design. As an aesthetic, Aquinas articulated a vision of God's beauty, and his aesthetic influence can be felt in the writings of literary figures as diverse as Dante Alighieri, James Joyce, and Umberto Eco.
Thomas Aquinas was born in 1225 in what is now Italy. He entered the Benedictine abbey of Montecassino at the age of five to begin his studies. He was transferred to the University of Naples at the age of sixteen, where he became acquainted with the revival of Aristotle and the Order of the Dominicans. Aquinas went on to study in Cologne in 1244 and Paris in 1245. He then returned to Cologne in 1248, where he became a lecturer.
Aquinas's career as a theologian took him all over Europe. In addition to regularly lecturing and teaching in cities throughout Europe, Aquinas participated regularly in public life and advised both kings and popes.
Thomas Aquinas died on March 7, 1274 while traveling to the Second Council of Lyons.

The Desiderius Erasmus Collection
Author: Desiderius Erasmus
Volumes: 17
Pages: 5,618
One of the most important figures of the sixteenth century, Desiderius Erasmus was a leading reformist and Renaissance humanist. Through his works and letters, Erasmus championed that true religion was a matter of inward devotion rather than outward symbols of ceremony and ritual, and sought to reform aspects of the Church from within. His works showed an astonishing intelligence, razor-sharp wit, and an authentic love for God and humanity. Soon after publication, his works were translated and read all over Europe.
The Desiderius Erasmus Collection contains all of Erasmus' major works and more. In Praise of Folly, one of Erasmus' best-known books, is considered one of the most notable works of the Renaissance humanists. Against War and The Complaint of Peace still hold their own as some of the best Christian anti-violence literature written. The Colloquies of Erasmus is satire at its finest—funny, inspiring, rich with knowledge, poignant, captivating, and entertaining. And Francis Morgan Nichols' 3-volume anthology of Erasmus' letters show the depth and compassion of a man who's influence would change the world forever.
Individual Titles:
Against War edited by John W. Mackail
Ciceronianus or A Dialogue on the Best Style of Speaking translated by Izora Scott
The Colloquies of Desiderius Erasmus, vol. 1 translated by N. Bailey and edited by E. Johnson
The Colloquies of Desiderius Erasmus, vol. 2 translated by N. Bailey and edited by E. Johnson
The Colloquies of Desiderius Erasmus, vol. 3 translated by N. Bailey and edited by E. Johnson
The Complaint of Peace translated by T. Paynell
Enchiridion Militis Christiani or The Manual of the Christian Knight
Epistles of Erasmus, vol. 1 edited by Francis Morgan Nichols
Epistles of Erasmus, vol. 2 edited by Francis Morgan Nichols
Epistles of Erasmus, vol. 3 edited by Francis Morgan Nichols
In Praise of Folly
Proverbs Chiefly Taken from the Adagia of Erasmus edited by Robert Bland
The Apophthegmes of Erasmus edited by John W. Mackail and translated by Nicolas Udall
Institutio Principis Christiani: Chapters III-XI translated by Percy Ellwood Corbett
Erasmus by Ernest F.H. Capey
Erasmus and other Essays by Marcus Dods
Erasmus and Luther: Their Attitude to Toleration by Robert H. Murray
Perhaps no man wielded a greater influence in the sixteenth century than Erasmus. Both in his relation to Protestantism and Romanism, Erasmus was an epoch-making personality. The modern age cannot be understood without a study of his writings and the tracing of his influence.
—The Reformed Church Review
Clearly the greatest and most prolific letter writer of his age, and arguably the finest epistolary artist of all time, Erasmus was master of the verbal craft. A master of humor, overstatement, invective, persuasion, comfort and praise, Erasmus was a virtuoso of the phrase well turned and of the argument well honed. He knew that the pen was mightier than the sword. Indeed, in his hand the pen was a sword—as well as a bludgeon and a warm embrace.
—Michael Bauman, Hillsdale College
To read Erasmus is to grow in wisdom.
—Journal of the Evangelical Theological Society
Desiderius Erasmus (1466–1536) was a priest, scholar, author, and translator known as a leading figure in the Renaissance humanist movement before and during the Reformation. In 1506 he graduated as Doctor of Divinity from Turin University, and later was Lady Margaret's Professor of Divinity at the University of Cambridge. He then taught at Queens College, Cambridge for five years before becoming an independent scholar. Erasmus' works were very influential; his books were produced in many editions and translations and printed all through Europe during his lifetime.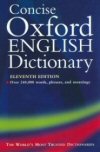 Concise Oxford English Dictionary, 11th Edition
Editors: Catherine Soanes and Angus Stevenson
Publisher: Oxford University Press
Publication Date: 2004
Pages: 1,728
Authoritative and up to date, this eleventh edition of the Concise Oxford English Dictionary contains over 240,000 words, phrases, and definitions, including 900 new words. It offers rich vocabulary coverage, with full treatment of World English, rare, historical, and archaic terms, as well as scientific and technical vocabulary, and provides hundreds of helpful notes on grammar and usage.
This mini-edition of a giant known as the OED claims to pack the authority of the original into a handy size ideal for use in schools, offices, and at home.
—Library Journal

Noet Philosophy Presentation Media
Noet Philosophy Presentation Media is a collection of timelines and quote slides for use as personal study tools or teaching aids. Add visual interest and key information to any philosophy presentation.
System Requirements
Windows
Window 7 SP1
2GB RAM
1024x768 Display
30GB Free Space
Internet connection (for activation, updates, and some features)
Mac
OS X 10.9
2GB RAM
30GB Free Space
Internet connection (for activation, updates, and some features)
More details about these resources
Show More