Literature Research Library (124 vols.)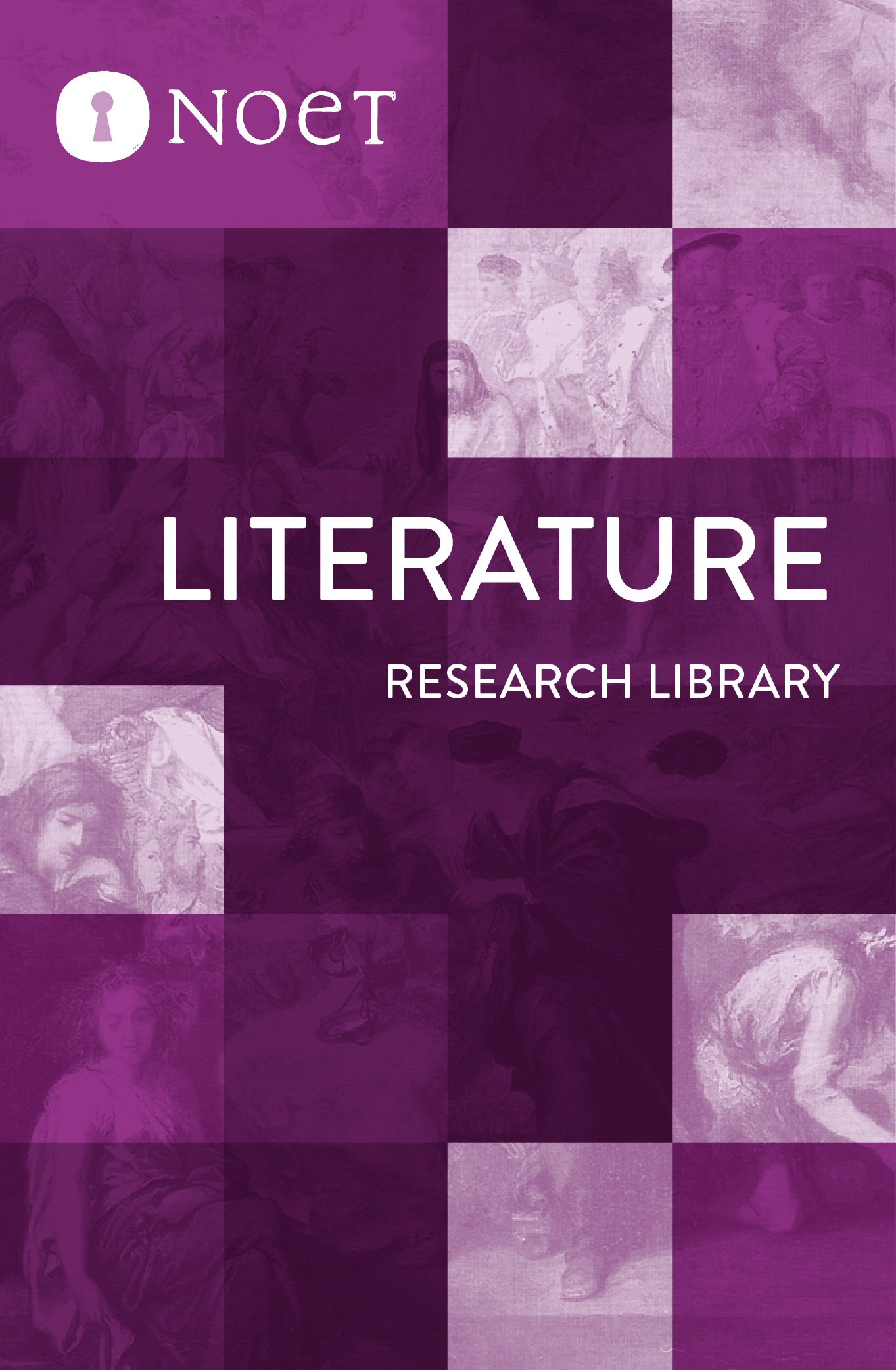 Study Smarter with Logos
Get access to Logos' smart features. Logos research libraries combine premier scholarly tools with interconnected digital libraries, tools, and media.
With over 120 volumes of Logos' intelligent texts, the Literature Research Library will enrich your study of the classics. Immerse yourself in great works of literature, exploring language, themes, and literary devices with Logos' smart tools and a library worth over $2,000.
Get the Academic Advantage
Logos lets you study classic texts from across the centuries with unparalleled depth and efficiency. Primary texts and translations scroll in sync and side by side. Greek and Latin gloss and morphology appear with a single click. Notes and highlights sync across all of your devices. Quickly access information on difficult or unusual words, and get instant definitions, translations, and more. Discover new connections with Logos' Timeline feature. Use Logos Groups to collaborate and share insights with others.
Original-language data, cross-references, rich media—Logos gives you the academic advantage.
Individual Titles

The Harvard Classics and Fiction Collection
Editor: Charles Eliot
Publisher: P. F. Collier & Son
Volumes: 71
Pages: 33,632
Journey through Harvard University president Charles Eliot's "five-foot shelf" of classics. This collection, first published in the early 1900s, remains one of the most comprehensive and well-researched anthologies of all time.
Dr. Eliot's Five Foot Shelf
Making good on earlier claims that he could fit the elements of a liberal education on a five-foot shelf, Eliot gathered this collection of key works, together with English professor William Neilson—who selected editions and wrote introductions.
The massive collection covers major literary figures, philosophers, theologians, folklore, and historical subjects through the end of the nineteenth century. Originally published as a 51-volume collection of classics, the rise of modernism prompted Dr. Eliot to create an additional 20-volume collection of fiction—"The Shelf of Fiction"—to supplement his first collection. These two collections come together to create The Harvard Classics and Fiction Collection (71 vols.). Among others, you'll find the writings of Augustine, Goethe, Plato, Pasteur, Pascal, Milton, and More. Explore the masterworks of authors like Poe, Tolstoy, Austen, Dante, Dickens, and Dostoyevsky. The collection also includes a volume with 60 lectures, introducing and summarizing the fields of religion, history, poetry, natural science, philosophy, biography, prose fiction, criticism and the essay, education, political science, drama, and travel.
Charles William Eliot (1834–1926) served as president of Harvard University for 40 years, helping to shape the struggling provincial college into a premier American research university.

Collected Works of Fyodor Dostoevsky
Author: Fyodor Dostoevsky
Volumes: 11
Pages: 5284
Fyodor Dostoevsky was born into modest nobility and lived lavishly as a military engineer while running in liberal utopian literary circles. He was sentenced to death, pardoned at the last moment, and served four years of Siberian hard labor. He became disillusioned with human nature, gambled himself into poverty, rose to celebrity, and wrote novels that plumb the darkest depths of human psychology with as keen an eye as any author before or since. Collected here are 21 of his novels, novellas, and short stories, including the genre-defining Notes from Underground, the intensely cerebral classic Crime and Punishment, and his epic last novel The Brothers Karamazov.
Individual Titles:
Uncle's Dream and The Permanent Husband translated by Frederick Whishaw
The Friend of the Family and Nyetochka Nyezvanov translated by Constance Garnett
Injury and Insult translated by Frederick Whishaw
The House of the Dead, or Prison Life in Siberia translated by J. M. Dent & Sons
Crime and Punishment translated by Constance Garnett
The Gambler and Other Stories translated by Constance Garnett
The Idiot translated by Frederick Whishaw
The Possessed translated by Constance Garnett
A Raw Youth translated by Constance Garnett
The Brothers Karamazov translated by Constance Garnett
White Nights and Other Stories translated by Constance Garnett
Fyodor Dostoevsky was born to minor Russian nobility in 1821. He entered the military academy at age 17. While an engineer in the army, he translated works from French and wrote his first fiction for money on the side. He became a member of the utopian socialist Petrashevsky circle. He was arrested for reading banned political literature and sentenced to death by firing squad in 1849. The execution was stayed at the last moment when a letter arrived from the Tsar pardoning him. Instead, Dostoevsky was exiled to Siberia and four years hard of labor, shackled hand and foot. During his sentence, the only thing he could read was the New Testament. Upon his release, his gambling addiction frequently left him in poverty, and he began a financially tumultuous marriage to his secretary. He died in 1881 after suffering a pulmonary hemorrhage. Together with Tolstoy, he is regarded as one of the greatest and most influential novelist of Russian literature's golden age.

The Works of Edgar Allan Poe
Author: Edgar Allan Poe
Editor: Edwin Markham
Publisher: Funk & Wagnalls
Volumes: 10
Pages: 2,074
Hailed as the creator of detective fiction, and a master of Gothic literature, Edgar Allan Poe was a prolific writer of poetry, short stories, letters, and literary criticism. Best-known for his gruesome tales exploring murder and death, Poe's writings remain foundational components of the mystery genre. As the first well-known American writer to earn a living solely through his writing, Poe produced countless short stories, poems, and essays. The Mystery Writers of America annually present the Edgar Award for significant contributions to the mystery genre. Poe himself was every bit as fascinating as the characters and stories he created, and his own untimely death continues to be a mystery of its own.
Included in The Works of Edgar Allan Poe are over 2,000 pages of Poe's memorable works. The collection includes over 40 of Poe's famous poems such as "The Raven," influential detective stories like "The Murders in the Rue Morgue" and "The Purloined Letter," and dozens of other significant stories and essays, such as "The Tell-Tale Heart," "The Cask of Amontillado," "Ligeia," and Eureka.
Edgar Allan Poe (1809–1849) was an American poet, author, literary critic, and editor in the American Romantic Movement. Poe was the first well-known American writer to earn a living solely through his writing, though he struggled financially for most of his life. He is widely hailed as the creator of detective fiction, and is often regarded as a significant influence on early science fiction. Many of Poe's writings worked within popular Gothic themes, and his best-known works explore the dark and mysterious corners of the human mind.

Select Works of Oscar Wilde
Title: Select Works of Oscar Wilde
Volumes: 7
Pages: 1,542
Writing in the height of the aesthetic movement in Europe, Oscar Wilde rose to the pinnacle of popular society on both the strength of his writing's biting social commentary and his glittering public persona. He is best known for his novel, The Picture of Dorian Gray; his satirical black comedies, including The Importance of Being Earnest; and a tumultuous personal life that ended with his death in exile and poverty. This collection gathers a diverse array of Wilde's work, in addition to his classic novel and beloved comedy. The Happy Prince and Other Fairy Tales collects several short children's stories. The Tocquevillian Impressions of America is an early lecture on American ethics and aesthetics. And De Profundis is a contemplative epistle written from prison, in which Wilde expresses regret over a formerly lavish lifestyle and meditates on his spiritual development.
Individual Titles:
The Importance of Being Earnest
The Picture of Dorian Gray
The Happy Prince and Other Tales
De Profundis
Salome
Impressions of America
Oscar Wilde and Myself by Alfred Douglas
Oscar Wilde (1854–1900) is the foremost representative of aestheticism in English literature. Born in Dublin, the son of Anglo-Irish intellectuals, Wilde became fluent in French and German as a child and went on to study classics at Oxford. In his early career, Wilde worked in London as a prolific journalist, lectured, and published poetry. He quickly became a well-known public personality. He published his only novel, The Picture of Dorian Gray, in 1890, and in the early 1890s went on to write several plays featuring the biting high-society satire that brought him to the apex of his fame. In 1895, 15 weeks after the premier of his masterpiece, The Importance of Being Earnest, Wilde was convicted of sodomy and gross indecency. He spent two years in prison, where he wrote the pensive De Profundis. Wilde died of viral meningitis three years after his release, exiled and destitute.

Select Works of Jack London
Author: Jack London
Volumes: 6
Pages: 1,891
This six-volume collection offers a sampling of some of nineteenth-century American writer Jack London's finest works. Best known for his rugged, wind-swept adventure stories, such as White Fang and The Call of the Wild, London was also a passionate social advocate, sailor, amateur farmer, and colorful public personality. True to his personal credo: "I would rather be ashes than dust! I would rather that my spark should burn out in a brilliant blaze than it should be stifled by dry-rot. . . . The proper function of a man is to live, not to exist," London wrote dynamic works in which gritty realism mingles with philosophical questioning. Explore a variety of London's works from the action-packed thrills of The Sea Wolf to the dystopian musings of The Iron Heel.
Individual Titles:
The Call of the Wild
White Fang
The Sea Wolf
The Iron Heel
Martin Eden
Lost Face
Jack London (1876–1916) was an American writer and social activist. Best-known for novels like The Call of the Wild and White Fang, London was one of the first fiction writers to become widely known and wealthy solely from his work in fiction. Experimenting in numerous written forms, such as poetry, short stories, novels, essays, plays, and memoirs, London developed a wide range of talents. An important figure in realist and naturalist literature, London was also an outspoken social and political activist, advocating for unionization, socialism, and worker's rights. He explored these issues in many of his works, such as his dystopian novel, The Iron Heel.

Select Works of James Joyce
James Joyce set the tone for the literature of the twentieth century. His novels Ulysses and A Portrait of the Artist as a Young Man were named the first and third best English-language novels of the twentieth century by Modern Library. The style, narration, and content of his works defined the Modernist literature movement. His works also inspired work in other fields—philosopher Jacques Derrida, for example, wrote a book on Joyce's use of language in Ulysses. Whether you want to read them for their own merits or study them for their influence on Western literature, these books are a must.
Individual Titles:
Chamber Music
Dubliners
A Portrait of the Artist as a Young Man
Exiles: A Play in Three Acts
Ulysses
Finnegans Wake
James Joyce (1882–1941) was born in Dublin. He received his early education at two Jesuit schools, Clongowes and Belvedere. In 1898, he enrolled in University College in Dublin, where he studied English, French, and Latin, graduating in 1902. While at university, Joyce was involved in the theater and literary movements in the city. Following graduation, Joyce moved to Paris to study medicine. When the French lectures proved too difficult to follow, Joyce dropped out and returned to Dublin. Following his mother's death in 1904, Joyce moved to Zurich and then to Trieste (at the time in Austra-Hungary), where he was a school teacher for 10 years. On the eve of WWI, Joyce moved back to Zurich, where he gained a patron whose support allowed him to focus on writing instead of teaching. In 1920, Joyce moved to Paris until 1940, when he returned to Zurich to escape the Nazis. He died in 1941 after surgery for a perforated colon.

Select Works of H.G. Wells
Author: H.G. Wells
Volumes: 5
Pages: 1,536
Sometimes called "the Father of Science Fiction" (alongside greats such as Jules Verne and Hugo Gernsback), H.G. Wells played a pivotal role in shaping the science fiction world. Over the decades, science fiction pioneers have paid homage to Wells, alluding to his works and often even including him as a character. Wells' wealth of writings grappled with England's scientific, ethical, and political issues, confronting the reality he inhabited with the realities he constructed.
The Select Works of H.G. Wells collection contains four of his best-known novels—The War of the Worlds, The Time Machine, The Invisible Man, and The Island of Doctor Moreau—as well as a collection of 30 short stories. Fans of science fiction and lovers of literature will enjoy these classic works.
Individual Titles:
The War of the Worlds
The Time Machine
The Invisible Man
The Island of Doctor Moreau
Thirty Strange Stories
Herbert George Wells (1866–1946) was an English writer, sometimes referred to as "The Father of Science Fiction," along with Jules Verne and Hugo Gernsback. While Wells is best-known for his classic works of science fiction, he wrote successfully in a number of genres. His politically charged writings offered unique perspectives on culture, class, government, war, and science. Wells' works were highly influential, and he himself frequently appears as a character in the works of other writers, both in literature and in film. His other works include Kipps: The History of Mr. Polly, Tono-Bungay, Anticipations of the Reaction of Mechanical and Scientific Progress upon Human Life and Thought, When the Sleeper Wakes, The First Men in the Moon, and "The Country of the Blind."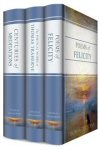 Select Works of Thomas Traherne
Author: Thomas Traherne
Editor: Bertram Dobell
Volumes: 3
Pages: 874
Like Shakespeare, Thomas Traherne, the son of a shoemaker, was of obscure origin. Like fellow metaphysical poet John Donne, Traherne found a living in the Church. And like the eccentric William Blake, Traherne's work went largely unpublished and unrecognized until the 20th century, when an anonymous manuscript was discovered in a stack of discarded documents. Traherne's work, nearly lost forever before this discovery, foreshadowed the Romanticism that caught fire two centuries after his time. Traherne's writing shows him to be equally accomplished as theologian and poet. Works like Centuries of Meditation—which C.S. Lewis called "almost the most beautiful book in English"—exhibit Traherne's uncanny ability to marry deep theological reflection with transcendent literary style.
The Select Works of Thomas Traherne features his Centuries of Meditation, The Poetical Works of Thomas Traherne, and his Poems of Felicity. Both his prose and poetry reflect a lifelong immersion in literature, scholarship, and scripture, teasing out truth with the fine point of a poet's pen. These volumes provide a valuable viewpoint into seventeenth-century English literature, and are an asset to those interested in literature, theology, and their intersection.
Individual Titles:
Centuries of Meditations
The Poetical Works of Thomas Traherne
Traherne's Poems of Felicity
Thomas Traherne (1636–1674) was an English poet, clergyman, and theologian. Little is known of his life beyond his work. He is often identified as a metaphysical poet, though his style and subject matter often foreshadow nineteenth-century romantics. Only one of his works was published before his death and he was largely forgotten until the early twentieth century when Bertram Dobell published volumes of Traherne's poetry and his Centuries of Meditations. He was educated at Hereford Cathedral School and Brasenose College, Oxford. He took holy orders in 1656 but was not ordained priest until the monarchy was restored in 1660. He was the private chaplain of Sir Orlando Bridgeman, the Lord Keeper of the Great Seal to King Charles II, from 1667 until he died of smallpox in 1674 at age 37/38. He was buried in St. Mary's Church and interred under the church's reading desk. He owned little beyond books and he bequeathed his old hat in his will.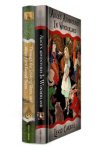 Select Works of Lewis Carroll
Title: Select Works of Lewis Carroll
Author: Lewis Carroll
Pages: 386
Explore the peculiar world of Lewis Carroll with this collection of his fantastical stories and poetry. In a world increasingly dominated by reason, Lewis Carroll—himself a mathematician from an intensely conservative family—became famous for writing nonsense. Released in 1866, Alice's Adventures in Wonderland met with immediate commercial success, and was in the hands of everyone from Queen Victoria to Oscar Wilde. Ever since, readers have been unceasingly captivated by Alice and her interactions with the White Rabbit, the Cheshire Cat, and the Queen of Hearts.
Individual Titles:
Alice's Adventures in Wonderland
Through the Looking Glass, and What Alice Found There
A book of that extremely rare kind which will belong to all the generations to come until the language becomes obsolete.
—Walter Besant, novelist and historian
Lewis Carroll (1832–1898) was an English writer, mathematician, photographer, and Anglican deacon. The son of a conservative Anglican churchman, he attended Richmond Grammar School and then Rugby School. He went on to Oxford University, where he obtained first-class honors in mathematics and remained a lecturer in mathematics for most of his life. He is best known for his works Alice's Adventures in Wonderland and Through the Looking Glass. Carroll remains one of the most celebrated authors in the literary nonsense genre.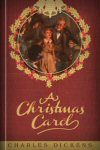 This novella by Charles Dickens, originally published in 1843, was conceived and written in a few weeks. A unique combination of parable, social criticism, and ghost story, A Christmas Carol remains one of the most influential works of literature ever written. Dickens—hailed as one of the greatest novelists to ever live—was a socially-conscious force in the Victorian world. He gave a voice to the poor and the marginalized, challenging readers to see the world with compassion, pity, and outrage. A Christmas Carol is no exception, presenting characters whose stories cry out for social reform and challenge cultural norms.
Charles John Huffam Dickens (1812–1870) is the greatest novelist of the Victorian period. Dickens exploded onto the literary scene with The Pickwick Papers, and quickly became the most popular novelist of his time. He has created some of the most memorable characters in literature, and his moving stories remain immensely popular today. Dickens wrote 15 novels, five novellas, and hundreds of short stories and nonfiction articles. His works offered humorous characters and profound social commentaries, and Dickens actively advocated for children's rights and social reform. Bleak House was particularly effective in stirring social change, eventually leading to a reform of the judicial system it criticized. Dickens' novel A Tale of Two Cities is the best-selling novel of all time. His works have never gone out of print and have been reproduced in numerous adaptations.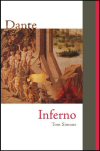 Dante: Inferno
Author: Dante Alighieri
Translator: Tom Simone
Publisher: Focus Publishing
Publication Date: 2007
Pages: 284
Explore the writings of one of the most iconic poets of all time with this illustrated translation and commentary on the timeless classic, Dante's Inferno. As Tom Simone observes in the preface, "The reading of a major classic text is a great challenge for any serious reader. Considerations of background, different natures of narrative, allusion, and all the peculiarities of any important text offer major obstacles and rewards to the new reader." This resource will guide you through the obstacles straight to the deep rewards of reading this perennial masterpiece. Tom Simone's introduction will orient you to Dante and his work, his commentary will offer literary insights, and the glossary will aid you as you learn about the various characters, places, and themes in Dante's Inferno. Join the master poet Dante on his allegorical tour through the nine circles of hell and discover his profound religious commentary that has secured enduring influence and acclaim.
Tom Simone's translation is simply superb. Of all the translations with which I am familiar, this is the one that is the most faithful to what's there in the Italian: no frills, no poetic sallies, no choosing a word because it brings the line closer to iambic pentameter—just unadulterated Dante with good old Anglo-Saxon words and in highly readable prose.
—Peter Kalkavage, St. John's College
Dante Alighieri (c. 1265–1321) was an influential medieval poet. His Divine Comedy is considered the greatest work of Italian literature. Dante was born in Florence, Italy. Much of what is known about him is gleaned from biographical inferences drawn out of his Divine Comedy. He was educated in Tuscan poetry, as well as Classical Latin writers, such as Cicero, Ovid, and Vergil. After the death of his beloved Beatrice Portinari, he retreated deep into Latin literature and philosophical studies.
Tom Simone has taught at the University of Vermont for more than 30 years. He is the author of books on Shakespeare and on the beginnings of the Western Tradition as well as numerous articles on Joyce, Beckett, Shakespeare on film, and the history of recorded classical music.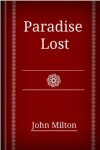 Paradise Lost
Author: John Milton
Publication Date: 1674
Pages: 400
Explore the masterwork of seventeenth-century poet, polemicist, and man of letters, John Milton. Paradise Lost is a controversial work that has shaped Western conceptions of angels, demons, Satan, and God. It has been simultaneously venerated and denounced through the centuries. This sweeping epic poem explores the biblical story of the fall of Man and the origin of evil, including the temptation of Adam and Eve, and their expulsion from paradise in the Garden of Eden. Published in 1674, the poem contains over ten thousand lines of blank verse, and helped to establish Milton's reputation as one of the greatest English poets.

Robinson Crusoe
Title: Robinson Crusoe
Author: Daniel Defoe
Pages: 312
In Robinson Crusoe, Daniel Defore creates one of the first major pieces of realistic fiction, a seminal work in the development of this literary genre. The 1719 novel combines epistolary, confessional, and didactic techniques to create a fictional autobiography of the titular character. The British seaman Crusoe lives nearly 30 years on an island near Trinidad, after being the lone survivor of a shipwreck. The novel tells of Crusoe's struggle to survive and his adventures involving cannibals, captives, and mutineers, before he finally makes it back home to England. Explore this literary classic in its original, unabridged form.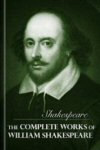 The Complete Works of William Shakespeare
Author: William Shakespeare
Publisher: Oxford University Press
Publication Date: 1914
Pages: 1,350
Nearly 400 years after his death, William Shakespeare is still widely regarded as the one of the greatest English writers. His 38 plays, 154 sonnets, and other poems are some of the most influential literary works. His works survive in every major living language, and his plays are performed and adapted more than any other playwright's. He wrote comedies, histories, tragedies, and romances, many of which are represented here in Oxford's The Complete Works of William Shakespeare. Revealing the complexities of human life in story and in lyrical poems, Shakespeare's writings offer a close study of the tragedy, comedy, and value of humankind.
This edition of Shakespeare's works includes a preface by the editor, each play and poem in its entirety, and a glossary of terms and first lines. The Complete Works of William Shakespeare is a must-have for any scholar, pastor, professor, or anyone interested in reading the most famous English writer of all time.
The 1914 Oxford edition of The Complete Works of William Shakespeare ranks among the most authoritative published this century. The 37 plays, 154 sonnets and miscellaneous verse constitute the literary cornerstone of Western civilization.
—Bartleby.com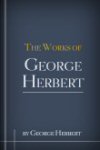 The Works of George Herbert
Author: George Herbert
Editor: R.A. Willmott
Publisher: George Routledge & Co.
Publication Date: 1857
Pages: 466
The Works of George Herbert contains all of Herbert's prose and poetry, as well as his personal correspondence. It includes all the poems from The Temple, The Church Militant, and A Priest to the Temple, plus numerous miscellaneous poems in English, Latin, and Greek. Jacula Prudentum—Herbert's popular list of "outlandish proverbs and sayings"—is contained therein. The correspondence is divided between his English letters and his Greek letters. Plus, this edition contains R. A. Willmott's careful notes and beautiful illustrations.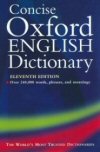 Concise Oxford English Dictionary, 11th Edition
Editors: Catherine Soanes and Angus Stevenson
Publisher: Oxford University Press
Publication Date: 2004
Pages: 1,728
Authoritative and up to date, this eleventh edition of the Concise Oxford English Dictionary contains over 240,000 words, phrases, and definitions, including 900 new words. It offers rich vocabulary coverage, with full treatment of World English, rare, historical, and archaic terms, as well as scientific and technical vocabulary, and provides hundreds of helpful notes on grammar and usage.
This mini-edition of a giant known as the OED claims to pack the authority of the original into a handy size ideal for use in schools, offices, and at home.
—Library Journal
System Requirements
Windows
Window 7 SP1
2GB RAM
1024x768 Display
30GB Free Space
Internet connection (for activation, updates, and some features)
Mac
OS X 10.9
2GB RAM
30GB Free Space
Internet connection (for activation, updates, and some features)