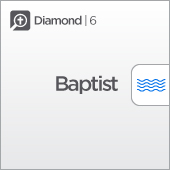 Baptist Diamond
Get more than 2,500 resources, including massive collections of ancient texts, Greek and Hebrew resources, and complete works by influential theologians.
Value of included resources
Select a Base Package Family
Quick Stats
2,462

Total Resources

7M

Links to Bible Passages

(Actual Value: 6,966,577)

661K

Pages of Content

(Actual Value: 661,140)

12M

Connections between Resources

(Actual Value: 12,202,411)

70

Visual and Interactive Media Collections
Overview
Get 136 volumes on Baptist history and explore collected works by A.T. Robertson, Dwight L. Moody, Edgar Young Mullins, and others. Plus, you'll get nearly 800 commentary volumes, including the UBS Handbook Series Old & New Testament Collection, Focus on the Bible Commentaries, and Opening Up Commentary Series.
Do More With Logos 6
Bible Study
Link the Bible story with its geography.
Explore beautiful media.
Find the right results with one search.
Get instant information on biblical topics.
Make connections across biblical events.
Engage the Word with new Interactive Media.
Reveal cultural concepts of the biblical world.
Study Greek and Hebrew—without the degree.
Greek and Hebrew
Convert Greek and Hebrew.
Search the original languages in your Bible.
Simplify your lexicons.
Connect English ideas to original-language words.
See every lemma's form and frequency.
Discover Paul's thought-flow.
Learn to read and write Greek and Hebrew.
Compare differences across ancient texts.
Explore the Psalms with Interactive Media.
See alternate meanings of original-language words.
Preaching & Teaching
Get quick answers on biblical topics.
Find relevant, high-quality media.
Engage your audience with elegant presentations.
Turn your reverse interlinear into a powerful search tool.
Explore the Bible's background.
Connect the Bible to ancient texts.
Compare original manuscripts.
See different meanings for Greek and Hebrew words.
Academic
Discover textual differences across ancient manuscripts.
Connect cultural concepts with ancient literature.
Simplify your Greek and Hebrew study.
Discover semantic roles for Greek and Hebrew verbs.
See how the early church interpreted Scripture.
Expose the structure of Hebrew poetry.
Key Resource Categories
Baptist Starter

74

Baptist Bronze

114

Baptist Silver

126

Baptist Gold

131

Baptist Platinum

131

Baptist Diamond

131

Datasets
Baptist Starter

10

Baptist Bronze

16

Baptist Silver

20

Baptist Gold

24

Baptist Platinum

24

Baptist Diamond

24

Interactive Media
Baptist Starter

37

Baptist Bronze

41

Baptist Silver

44

Baptist Gold

46

Baptist Platinum

46

Baptist Diamond

46

Media Collections
Baptist Starter

3

Baptist Bronze

15

Baptist Silver

62

Baptist Gold

199

Baptist Platinum

358

Baptist Diamond

792

Commentaries
Baptist Starter

3

Baptist Bronze

35

Baptist Silver

43

Baptist Gold

124

Baptist Platinum

135

Baptist Diamond

181

Original-Language Tools & Resources
Baptist Starter

83

Baptist Bronze

102

Baptist Silver

177

Baptist Gold

177

Baptist Platinum

194

Baptist Diamond

411

Theology
Resource Highlights
UBS Handbook Series Old & New Testament Collection (55 vols.)
The UBS Handbooks are detailed commentaries providing valuable exegetical, historical, cultural, and linguistic information on the books of the Bible. The text is discussed verse by verse, and is accompanied by running text in at least one modern English translation. Over the years, church leaders and Bible readers have...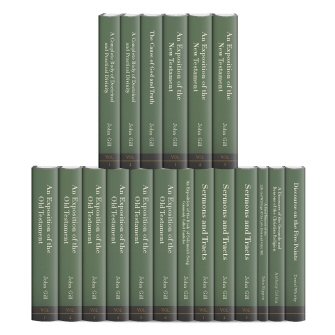 The Works of John Gill (19 vols.)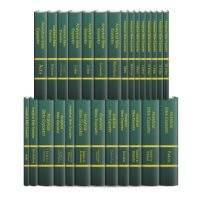 Analytical Bible Expositor (27 vols.)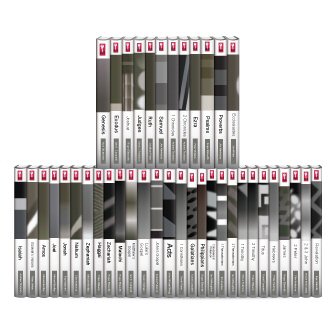 Opening Up Commentary Series (40 vols.)
System Requirements
Windows
Window 7 SP1
2GB RAM
1024x768 Display
30GB Free Space - Internal HDD/SSD Only (may require additional space depending on your library)
Internet connection (for activation, updates, and some features)
Mac
OS X "Mavericks" 10.9
2GB RAM
30GB Free Space - Internal HDD/SSD Only (may require additional space depending on your library)
Internet connection (for activation, updates, and some features)