Select Works of Peter S. Williams (2 vols.)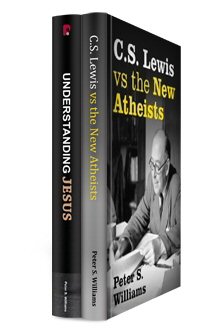 Select Works of Peter S. Williams (2 vols.)
•
Runs on Windows, Mac and mobile.
Your Custom Discount
Reg. Price $29.95
Sale Price $21.95
Your Price $21.95
You Save $8.00 26%
Your Price
What's Pre-Pub?
$21.95
Reg.: $29.95
Print: $37.98
Overview
Celebrated Christian apologist Peter S. Williams has published several books responding to intellectual challenges to Christianity with robust wit and acute cultural sensitivity. Selecting two of his most recent works, this collection battles contemporary atheism and guides readers to the spiritual freedom found in Christ. In C.S. Lewis vs the New Atheists, Williams wields the arguments of preeminent twentieth-century apologist C.S. Lewis against the arguments of Hitchens, Dawkins, and other prominent anti-theists. In the second volume, an examination of the Gospel accounts, Williams' Understanding Jesus reveals weaknesses in quests for the historical Jesus and defends the orthodox Christian understanding of Jesus.
With Logos Bible Software, these valuable volumes are enhanced by cutting-edge research tools. Scripture citations link directly to English translations, and important terms link to dictionaries, encyclopedias, and a wealth of other resources in your digital library. Powerful searches help you find exactly what you're looking for. Tablet and mobile apps let you take the discussion with you. With Logos Bible Software, the most efficient and comprehensive research tools are in one place, so you get the most out of your study.
Key Features
Collects the most recent work of Christian apologist Peter S. Williams
Brings the arguments of C.S. Lewis to bear on popular atheists
Defends the orthodox Christian understanding of Jesus using the Gospel accounts
Product Details
Title: Select Works of Peter S. Williams
Author: Peter S. Williams
Publisher: Paternoster
Volumes: 2
Pages: 544
Christian Group: Anglican
Resource Type: Topical
Topic: Christianity; Apologetics
Individual Titles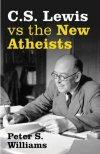 The book will counter the new atheist movement using the arguments of C.S. Lewis, showing that there is nothing especially "new" about the new atheism. How might C.S. Lewis, one of the greatest apologist of the twentieth century, respond to the twenty-first-century atheism of Richard Dawkins and Christopher Hitchens? Lewis' own journey from atheism to Christian belief illuminates and undercuts the objections of the new atheists. Christian philosopher Peter S. Williams takes us on an intellectual journey through Lewis' conversion in conversation with today's anti-theists.
This book shows the breadth, depth, and durability of Lewis' Christian apologetics.
—Michael Ward, chaplain, St. Peter's College, Oxford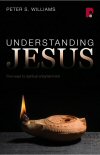 Peter S. Williams examines the Gospel accounts of Jesus' life from an apologetic perspective—clearing the ground from preconceived ideas and prejudices and opening up five ways to consider the claims of Jesus' life and ministry. Williams brings a philosopher's perspective to the quest for the historical Jesus and argues that understanding the spirituality of Jesus is the path to our own spiritual enlightenment. Williams takes issue with new-atheist discussions of faith and historical Jesus studies before guiding readers through a cumulative case for the Christian understanding of Jesus.
About Peter S. Williams
Peter S. Williams is a philosopher and apologist and assistant professor of communication and worldviews at Gimlekollen School of Journalism and Communication in Norway. He is also the author of A Sceptics Guide to Atheism, I Wish I could Believe in Meaning, The Case for Angels, and The Case for God.