Faithlife Women 2012 Conference Videos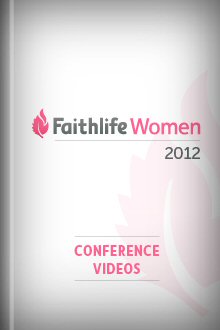 Faithlife Women 2012 Conference Videos
•
Runs on Windows and Mac.
Your Custom Discount
Reg. Price $24.95
Sale Price $14.95
Your Price $14.95
You Save $10.00 40%
Your Price
What's Pre-Pub?
$14.95
Overview
The Faithlife Women Conference brought together some of the top speakers from around the country to inspire women and enrich their walk with God. Now you'll be able to watch all five sessions whenever you'd like.
Throughout the eight-plus hours of footage from Faithlife Women 2012, you'll find meaningful ways to apply the Bible to every aspect of your life. You'll hear from speakers on issues such as love, communication, and health—and what God says about them.
Not only will you receive video footage from the Faithlife Women 2012 sessions, but you will also receive the transcribed text from each session. This means all of the content from Faithlife Women 2012 will now be searchable in your Logos library. You'll be able to highlight, take notes, and share key points with your sisters in Christ.
Key Features
Search video content from within your Logos library
Take notes and make highlights in the transcribed text from each session
Learn from speakers who teach in depth on topics such as praying for your husband, refining your romance, battling isolation, and more
Further your study with the Suggested Readings list that accompanies each lecture
Speakers
"What the Bible Says about Hope" by Carol Kent
"What the Bible Says about the Antidote and Insecurity" by Kasey Van Norman
"What Do You See?" by Elyse Fitzpatrick
"What the Bible Says about Grace" by Liz Curtis Higgs
"Secret Place" by Lois Evans
Product Details
Title: Faithlife Women 2012 Conference Videos
Conference Date: September 6–8, 2012
Format: Download