Maranatha: Women's Funerary Rituals and Christian Origins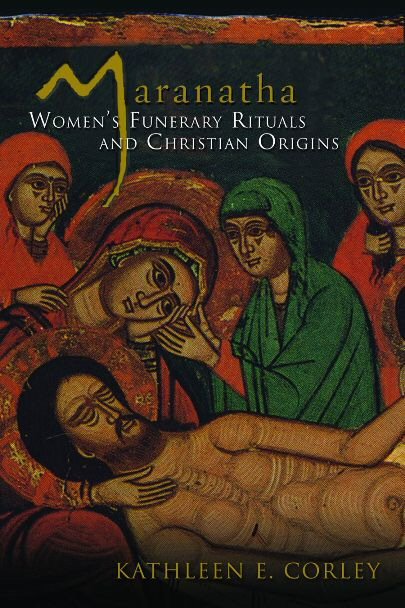 Maranatha: Women's Funerary Rituals and Christian Origins
•
Runs on Windows, Mac and mobile.
Your Custom Discount
Reg. Price $29.95
Pre-order Price $24.95
Your Price $24.95
You Save $5.00 16%
Your Price
What's Pre-Pub?
$24.95
Reg.: $29.95
Print: $35.00
Overview
Kathleen Corley continues her examination of women's roles at the beginnings of Christianity with this groundbreaking new study of women's funerary rituals and lament customs in the ancient Roman world. She finds in these rituals important connections with Gospel accounts of women's visits to the tomb of Jesus and of his resurrection "on the third day." Examining texts, catacomb art, and inscriptions, she articulates a new and exciting role for women mourners at the heart of Christian origins.
All Scripture passages are linked to your favorite Bible translation in your library. With the advanced search features of Logos Bible Software, you can perform powerful searches by topic or Scripture reference—finding, for example, every mention of "burial" or "Mark 7:24–30."
Key Features
Examines women's funerary rituals in ancient Rome and Greece
Analyzes the Gospel events surrounding Christ's death and resurrection in light of its cultural context
Cites biblical and extra-biblical sources
Contents
Women and Early Christian Meals and Associations
Women's Funerary Ritual, Meals, and Lament in Antiquity
Celebratory Meals of the Kingdom of God and Meals of Jesus' Presence
The Eucharist and Meals for the Dead
The Passion Story as a Lament Story for the Dead
One of the most important works in recent years to trace the active role of women in the formation of Christian tradition. Corley's thesis is bold and challenging and touches upon central aspects of the study of Christian origins, including the development of the Passion Narratives and empty tomb stories. Drawing upon cross-cultural studies, the volume includes meticulous research on women's lament traditions, women's roles in the cult of the dead, and participation in funerary banquets.
—Margaret MacDonald, professor of religious studies, St. Francis Xavier University Lutheran Seminary
Product Details
Title: Maranatha: Women's Funerary Rituals and Christian Origins
Author: Kathleen E. Corley
Publisher: Fortress Press
Publication Date: 2010
Pages: 280
About Kathleen E. Corley
Kathleen E. Corley is professor of New Testament and Christianity at the University of Wisconsin, Oshkosh, and a member of the Jesus Seminar. She is the author of Women and the Historical Jesus: Feminist Myths of Christian Origins and Private Women, Public Meals: Social Conflict in the Synoptic Tradition.
Sample Pages from the Print Edition