The Catholic Bible Concordance: Revised Standard Version, Catholic Edition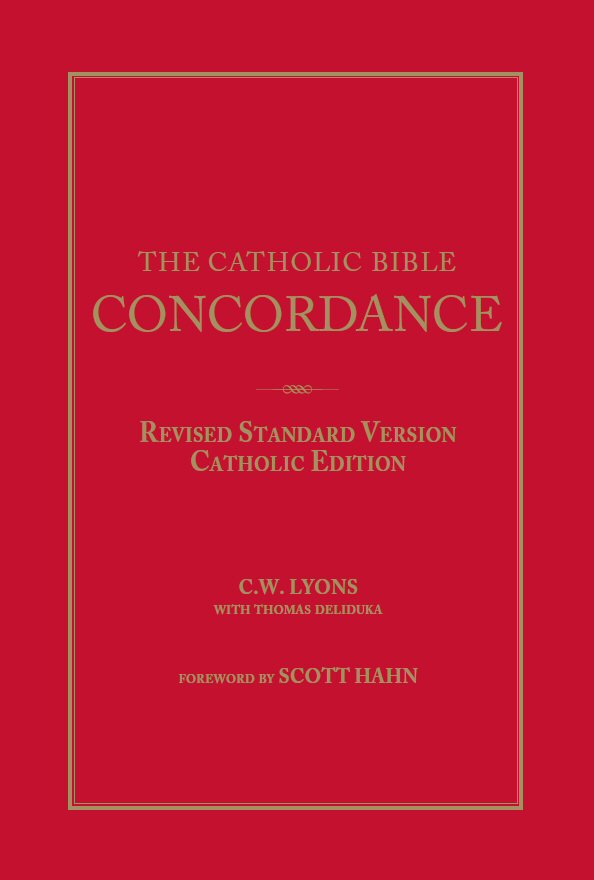 The Catholic Bible Concordance: Revised Standard Version, Catholic Edition
•
Runs on Windows, Mac and mobile.
Your Custom Discount
Reg. Price $39.95
Pre-order Price $24.95
Your Price $24.95
You Save $15.00 37%
Your Price
What's Pre-Pub?
$24.95
Overview
This is the first and only concordance for the Revised Standard Version Catholic Edition (RSV-CE) of the Bible. This exhaustive reference tool contains over 15,000 words and 300,000 entries, and has listings for both the first and second editions of the RSV-CE. Keywords and passages make Scripture accessible to people of all walks of life. In its thoroughness, The Catholic Bible Concordance is the best study tool for the RSV-CE, the English bible translation preferred by the Church in her magisterial documents and the Catechism of the Catholic Church.
With Logos, every word in The Catholic Bible Concordance is indexed and catalogued. When you double-click on any word, your library opens your preferred lexicon and searches for a match. All Scripture references link directly to the original language texts and your preferred English translation. That makes the Logos edition of The Catholic Bible Concordance easier to access for reading, research, and Bible study.
Key Features
Exhaustive reference tool—over 15,000 words and 300,000 entries
Alphabetical listing of every word in the RSV-CE
Passages listed for both the first and second eidtions of the RSV-CE
Easy to use as a dictionary
Entries show context for easy comparison of verses
Biblical literacy with a faithfully Catholic perspective
Praise for the Print Edition
This book will prove an indispensable tool for scholars studying particular topics, catechists and apologists preparing to explain the Faith to others, and the incalculable number of faithful who simply desire to become more familiar with Sacred Scripture. Use this resource as a key to unlock the awesome treasures contained in the Scriptures, and may it help you to "let the word of Christ dwell in you richly (Col 3:16).
—Mike Sullivan, from the Introduction
This book is an invaluable tool for Christians in all walks of life. It will speed the research of scholars in fields as diverse as biblical studies, theology, literary criticism, and the history of ideas. It will be a grace to lay people as they pray and ponder the Scriptures. It will empower preachers—priests and deacons—as they prepare their homilies.
—Scott Hahn, from the Foreword
Product Details
Title: The Catholic Bible Concordance: Revised Standard Version, Catholic Edition
Authors: C. W. Lyons and Thomas Deliduka
Publisher: Emmaus Road Publishing
Publication Date: 2008
Pages: 2,223
Sample Pages from the Print Edition