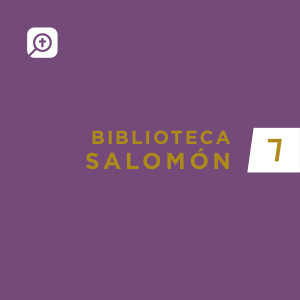 $176
OFF
Salomón
Pastores, líderes y académicos encontrarán en la Biblioteca Salomón una herramienta de supremas prestaciones. Incluye un inmenso catálogo de más de 900 libros todos los módulos de estudio interactivo, 4 interlineales y Educación móvil que te servirán para afrontar toda situación ministerial. Es la única biblioteca con TODAS las funciones de Logos 7 en español.
Select a Base Package Family
Do More With Logos 6
Bible Study
Build a concordance of any resource to find the terms, people, and concepts that appear most often

Link the Bible story with its geography

Engage the Word with new Interactive Media

Get blueprints for studying the Bible and focused topics

Quickly locate different types of miracles, parables, or prayers
Greek and Hebrew
Immediately get definitions, morphology, and syntactical values of every word in a passage

See every lemma's form and frequency

Transliterate Greek and Hebrew text

Find every occurrence of important grammatical constructions for further study

See alternate meanings of original-language words

See where a passage is mentioned in your grammar resources
Preaching & Teaching
Discover key literary devices

Automatically create slides and handouts from your sermon

Find relevant, high-quality media

Reveal cultural concepts of the biblical world

Get 1800 years of theological insight on any passage

Find all the questions or commands in a book of the Bible
Academic
Trace NT quotes and allusions to their OT source

Examine and compare early biblical manuscripts

Learn how the Bible was handed down through time

Discover semantic roles for Greek and Hebrew verbs

Find passages based on discourse genre

See purpose of speech in a social setting
Resource Highlights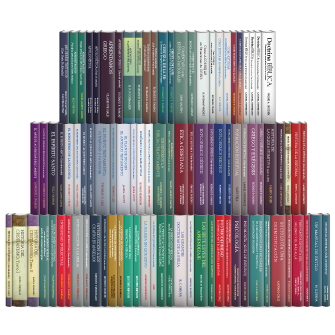 Colección Instituto bíblico (anteriormente FLET)
El programa de formación ministerial más completo, ideal para estudiar individualmente o en grupo.
Comentario del intérprete bíblico: Nuevo Testamento (17 tomos)
Educación Móvil: IB100 Cómo estudiar la Biblia
Enseñanzas de la Biblia Popular (24 vols.)
System Requirements
Windows
Windows 7 SP1
2GB RAM
1024x768 Display
30GB Free Space - Internal HDD/SSD Only (may require additional space depending on your library)
Internet connection (for activation, updates, and some features)
Mac
OS X "Mavericks" 10.9
2GB RAM
30GB Free Space - Internal HDD/SSD Only (may require additional space depending on your library)
Internet connection (for activation, updates, and some features)