Hispanic Christians get scholarly digital books for first time
NEWS RELEASE
Logos Bible Software Español launches distinguished FLET Collection, partners with Laurel University's Spanish Academic Division to offer academic credit for Spanish-speaking ministers worldwide
BELLINGHAM, WA, Aug. 7, 2012 — After a massive production effort spanning several years, Logos Bible Software Español and Laurel University's Spanish Academic Division proudly present the world's most advanced collection of educational resources for Hispanic Christians. Now available in digital format, the acclaimed FLET Collection, a series of 43 books with respective study guides and leaders' manuals, becomes an integral part of Logos' digital Bible study library.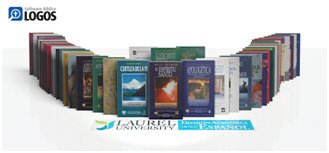 "We seek to train and equip pastors, teachers, counselors, church planters and Christian workers to serve God better," says Dr. Larry McCullough, president of Laurel University. "Through this partnership with Logos, more Hispanic Christian leaders now have access to high-quality instruction."
For four decades, thousands of pastors and Christian leaders throughout the Spanish-speaking world have studied the resources contained in the FLET Collection. Written by well-known, respected biblical scholars, the set covers a wide range of topics relevant to Christian ministry. Among the most notable titles are: Doctrina Bíblica (Biblical Doctrine) by Wayne Grudem, Historia del Cristianismo (History of Christianity) by Justo Gonzalez, Enseñando para Cambiar Vidas (Teaching to Change Lives) by Howard Hendricks, Cómo Estudiar e Interpretar la Biblia (How to Study and Interpret the Bible) by R. C. Sproul, La Predicación Bíblica (Biblical Preaching) by Haddon W. Robinson and El Arte de Aconsejar Bíblicamente (The Art of Biblical Counseling) by Larry J. Crabb Jr.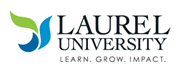 Christian leaders can study these cutting-edge resources for personal and ministry growth or, if desired, use the FLET Collection and earn academic credit by registering with Laurel University's Spanish Academic Division. Laurel University provides students the flexibility of accredited distance education, either in personal study or in groups with other church leaders.
"When a user puts the cursor over any Bible reference mentioned in the FLET Collection, a pop-up window emerges showing that passage in the user's favorite Bible version," explains Tony Segar, director of Logos Español. "Additionally, readers can complete study-guide questions directly from the interface and save to read or check later. With these and many other tools, students can learn faster, with greater depth and retention."
The FLET Collection also allows students to interact seamlessly with any Logos base package on Mac or PC, adding the commentaries, dictionaries, lexicons and manuals most frequently recommended in seminary classrooms. Pastors and Christian leaders get, at their fingertips, a library closely matching leading theological schools' collections — one, however, much more portable and economical.
Learn more about Logos' FLET collection here
Logos Bible Software is the leading provider of multilingual tools and resources for Bible study on Macs, PCs and mobile devices. Logos has served pastors, scholars and everyone who wants to study the Bible since 1992, partnering with 150 publishers to offer more than 27,000 Christian ebooks to users in 210 countries.
Laurel University gives students an education from a Christian point of view, so that, in society, church and business, they can learn, grow and impact their world. Laurel University's degrees are nationally accredited by the Commission on Accreditation of the Association for Biblical Higher Education (ABHE), a national accrediting body recognized by the Council for Higher Education Accreditation (CHEA) and the U.S. Department of Education in Washington, D.C.
Contact: Ivan Leon, Logos Spanish marketing manager, (360) 398-5185 or medios@logos.com
Contact: Wanda Clark, director of Laurel University relations, (336) 887-3000, x147 or wclark@laureluniversity.edu