Logos Bible Software celebrates 50,000 fans with giveaway
NEWS RELEASE
Gets to know online community better through photo contest with high-tech prizes
BELLINGHAM, Wash., September 20, 2012 — Logos Bible Software wants to get a better picture of its community, and to do so, it's showing its appreciation for its 50,000-plus Facebook fans by giving away cash and high-tech devices through the Logos 50,000 Fans Photo Contest. The three entrants who submit the best photos of Logos technology or gear in use will choose between a Nexus 7, a Kindle Fire HD and $250 in Logos credit.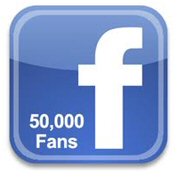 "We wouldn't be here without our community, and with 50,000 Facebook fans, we have a lot of followers we want to get to know better," says Logos Social Media Coordinator Nathan Smoyer. "Our giveaway is not only a token of appreciation; it's a way to personalize our relationships with our most valuable resource — our community."
This emphasis on community continues to guide Logos, which has grown to be the world's leading provider of digital Bible study tools and resources. Human beings — not computers — greet every call to Logos' Bellingham, Wash., headquarters, keeping the company's relationships personal.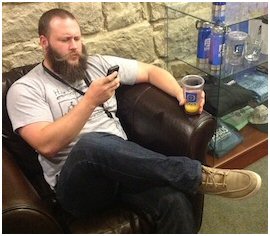 "To set yourself apart in our eyes, just snap a fun and creative photo of you using Logos on your desktop, laptop or mobile device," urges Smoyer (a.k.a. "The Bearded Gospel Man"). "If you want to just sport some Logos apparel or capture a unique shot of your personal Logos command center, that will work, too."
Entrants can tweet, post or pin as many photos as they like through the end of the day Sept. 28. Submitting photos is as easy as using the hashtag #BetterBibleStudy and tagging Logos in the photo description on: Facebook (@Logos Bible Software), Twitter (@Logos), Google Plus (+Logos Bible Software), Pinterest (@Logos Software) or Instagram (@LogosBibleSoftware).
Three winners will be selected from 15 finalists based on 1.) "likes," retweets, repins and other shares, 2.) creativity and 3.) image quality.
Logos' 130,000 blog followers, 88,000 forum users and 46,000 Twitter followers represent the many ways Logos connects with Bible study enthusiasts. To bring this community even closer, Logos recently launched Faithlife.com, the Christian social platform built around the Bible.
For more on the Logos 50,000 Fans Photo Contest, click here
Logos Bible Software is the leading provider of multilingual tools and resources for Bible study on Macs, PCs and mobile devices. Logos has served pastors, scholars and everyone who wants to study the Bible since 1992, partnering with 150 publishers to offer more than 29,000 Christian ebooks to users in 210 countries.
Contact Logos Media Relations at 800-875-6467 or media@logos.com, or visit www.logos.com/press