Conquer Your Bible Study Resolutions with Logos
Save on biblical resources to help you see Scripture with 20/20 vision in the new year.
What if 2020 were the year you actually finished that Bible reading plan? Even better, what if it were the year you studied the Bible with the same books and tools pastors and scholars rely on every day? Logos can help you turn that resolution into a reality:
Never forget to read the Word,
thanks to customizable reading plans and reminders.

Get step-by-step Bible study plans
that show you how to do inductive Bible study and more.

Do hours of research in seconds.
Logos scans your library and instantly delivers the most relevant excerpts from commentaries and other resources from a built-in library.

Perform word studies and more.
Study any passage, topic, or biblical word with quick summaries and links to what you need to know.
Make 2020 the year you move beyond Bible reading to true Bible study. Pick the package that's right for you.
Pick the Option That's Right for You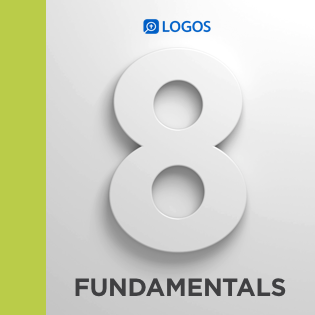 Logos 8 Fundamentals
Featured Resources
The Eerdmans Companion to the Bible
The Bible Knowledge Commentary
Concise Theology by J.I. Packer
Devotionals and daily Bible study readings
Two audio Bibles
LT 271: Study Jonah with Logos
New Customer Special Pricing
Save 50%
$49.99
Value: $1399.19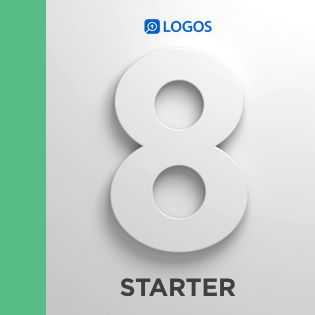 Logos 8 Starter
Featured Resources
Value of included resources: Over $3,000
Library: 315+ digital books including CSB Study Bible Notes, New Bible Commentary, Ryrie's Basic Theology, and more.
Designed for: Everyday Christians
Features: Logos 8 Starter Feature Upgrade, including Workflows, the Notes tool, Author Guides, and other Logos 8 features.
Recommended by: John Piper, Kay Arthur, R. Albert Mohler Jr., and other trusted Christian leaders. See all endorsements.
Runs on: Windows, Mac, mobile, and web. Get free updates so you can run Logos on any computer or operating system.
Downloads: Unlimited. Install Logos on as many personal devices as you like.
Save 33%
$194.99
Value: $3051.84
More Resources to Help You
Reach Your Resolutions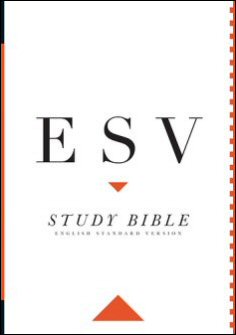 ESV Study Bible
The ESV Study Bible was created to help people understand the Bible in a deeper way—to understand the timeless truth of God's Word as a powerful, compelling, life-changing reality. To accomplish this, the ESV Study Bible combines the best and most recent evangelical Christian scholarship with the highly regarded ESV Bible text. The result is the most comprehensive study Bible ever published.
$49.99
Save 25%
Your Price: $37.49