NEW YEARS 2021
Conquer Your Bible Study Resolutions
Save on Logos 9 and other resources to help you study Scripture in 2021.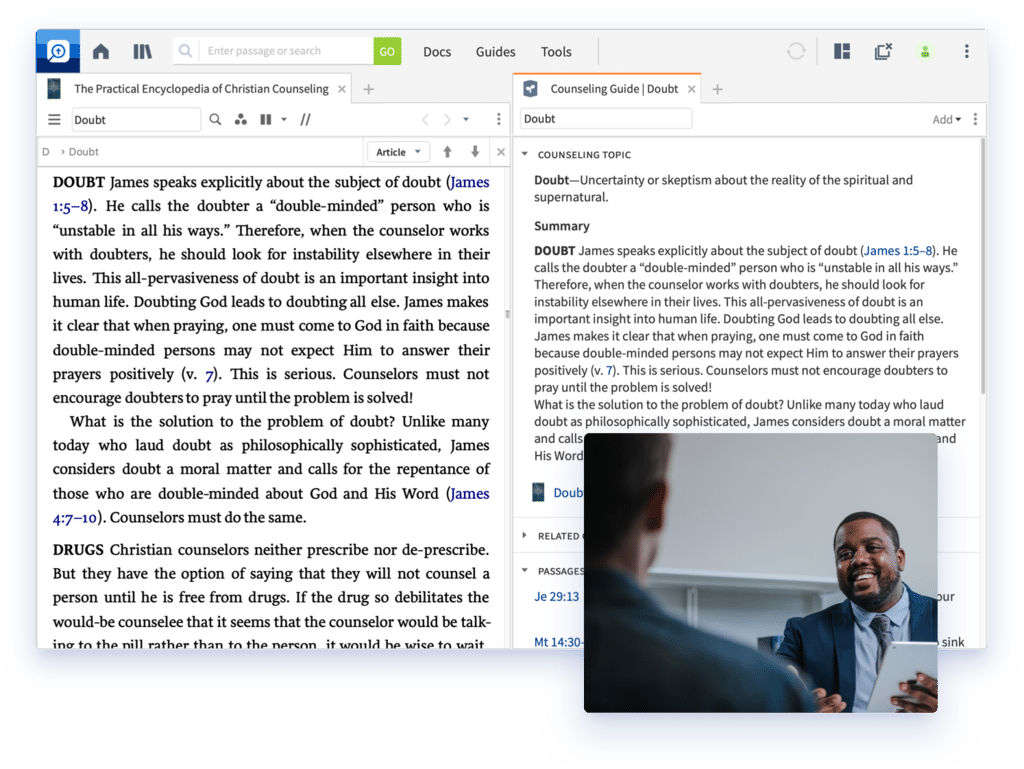 Bring Order to Your Ministry with Logos 9
Logos is packed with new tools that will prepare you for whatever 2021 throws your way:
Plan out your reading: Create a list of books in your library that you want to read, then start a reading plan with a click!
Organize your sermons: Map out your preaching plan with a built-in calendar and sermon database.
Prepare for the unexpected: Guide your people through any challenge with the Counseling Guide, an authoritative compendium of counseling wisdom.
Plus, we've made some of our most popular features even more powerful. (The Factbook covers 10X the information it did in Logos 8!)

Hurry! Save 15% through February 1.
Get 15% off + Dynamic Pricing on Logos 9
Get another Logos package and only pay for what's new to you. Plus, you'll still get the 15% launch discount!
Bible Studies and Devotionals