The Groundbreaking New Work from N. T. Wright
Get a digital download of his new collaboration with Michael Bird and study it with Logos Bible Software.
Buy now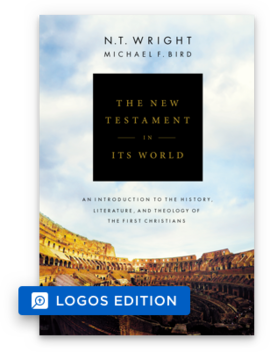 Your Order Includes Free Bible Software
In Logos, It's Much More Than a Book
In Logos, Wright's scholarship becomes a gateway to the entire world of New Testament scholarship:
Preview Scripture references on hover.

Launch a word study.

Look up a topic and see everywhere it's discussed in a built-in digital library.
It's the perfect way to study a provocative scholar's work so you can come to your own conclusions.
"I highly recommend the Logos version of The New Testament in Its World. Logos provides the much-needed tools for helping you understand the story of God in the first century, and for thinking through the wise and honest ways in which that story can be preached, studied, and lived today. I encourage you to order this book today."
Ask 21st-Century Questions. Read with 1st-Century Eyes.
For decades, N. T. Wright has written groundbreaking works that have reshaped our understanding of the earliest Christians. And now, it all culminates in his latest release: a 900+ page definitive overview of the New Testament as seen through first-century eyes.
A dream team collaboration between Wright and New Testament scholar Michael F. Bird, The New Testament in Its World reveals the New Testament as history, literature, and theology, all at once. This is the book every scholar, pastor, and armchair theologian will be talking about for years to come.
Buy now
Companion Resources
---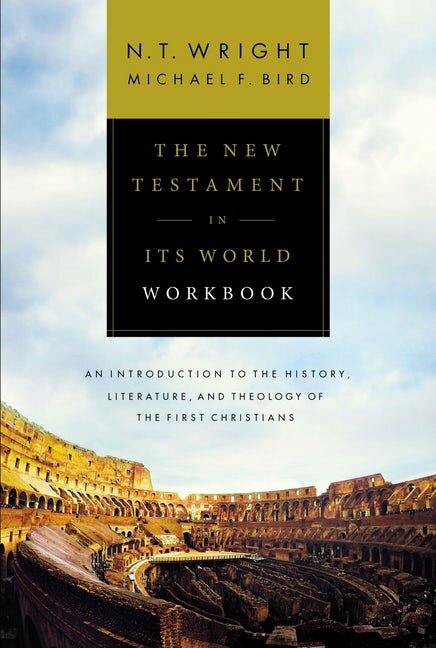 The New Testament in Its World Workbook
Buy now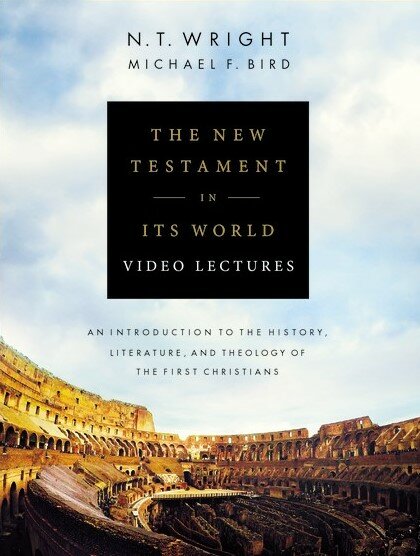 The New Testament in Its World Video Lectures
Buy now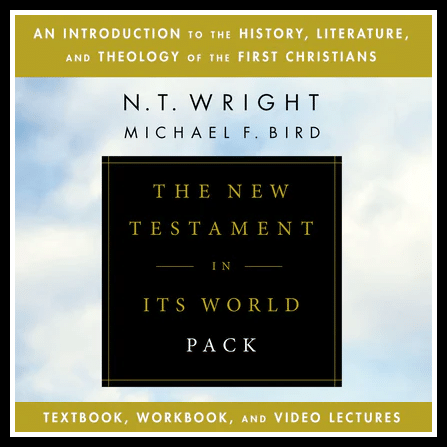 The New Testament In Its World Pack: Textbook, Workbook, and Video Lectures
Get all three
Other Resources from N. T. Wright
---
Courses
Books