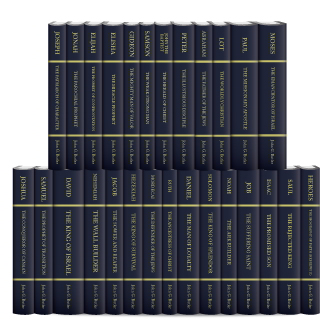 Bible Biography Series (27 vols.)
In the Bible Biography Series (27 vols.), John G. Butler brings various Bible characters to life while providing verse-by-verse expository studies of the Scripture. They are extensively organized and outlined in alliterated form, filled with Gospel lessons and practical applications of Scripture to everyday life, and written in easy to understand laymen's language. Unswayed by current trends and ideas in modern exegesis, Butler approaches his material with a steadfast and traditional perspective.
Regular Price: $299.99
Save 50%
Your Price: $149.99
Sign up to get updates on the Logos Monthly Sale and other promotional offers.
Theology
Save up to 50% on Theological Studies resources.
Biblical Studies
Save up to 40% on Biblical Studies resources.
Church History
Save up to 50% on Church History resources.