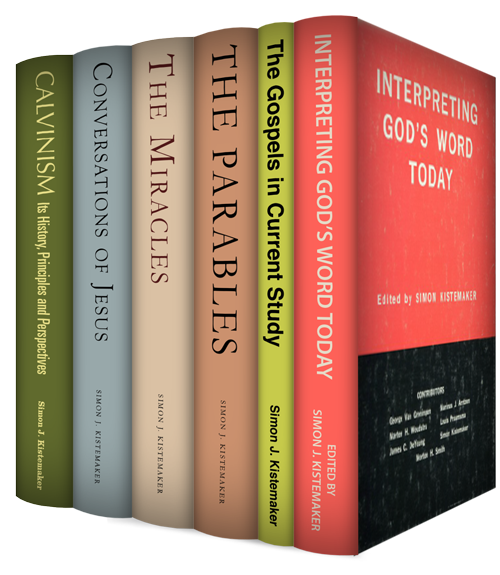 Select Works of Simon J. Kistemaker (6 vols.)
This collection offers six works from respected Reformed scholar Simon J. Kistemaker. Writing with his characteristic warmth, Kistemaker crafts texts that are useful and accessible, yet rich with scholarly insights. Balancing the rigorous and the readable, these works are valuable tools for equipping pastors and laypeople alike. In these volumes, Kistemaker studies the miracles, parables, and conversations of Jesus, offering an in-depth look at the ministry of Jesus and its implications for life today. He also provides a helpful survey of mid- to late-twentieth-century scholarship on the Gospels, as well as a compact guide to Calvin and Calvinism. Also included in this collection is Interpreting God's Word Today, edited by Kistemaker, where he compiles the insights of a number of top scholars on the challenging task of approaching and interpreting Scripture.
Regular Price: $75.99
Save 39%
Your Price: $45.99
Sign up to get updates on the Logos Monthly Sale and other promotional offers.
Biblical Studies
Save up to 40% on biblical studies resources.
Christian Living
Save up to 37% on Christian living resources.
Church Life and History
Save up to 36% on Church life and history resources.
Theology
Save up to 40% on theology resources.