Syntax Search
Search the grammatical structure of the Hebrew Bible, Greek New Testament, and Septuagint. Choose to run a variety of syntax searches using pre-packaged templates, or create your own query with a fill-in-the-blank form. 
In this opening video, you'll catch a glimpse of this powerful Bible study tool through a few key searches. For example, find every place where God addressed someone by calling their name twice; or search for every place in the OT where someone took an item of clothing.
Get started with this feature in Logos 7 Bronze and above.
This feature works best in Logos 7 Platinum and above.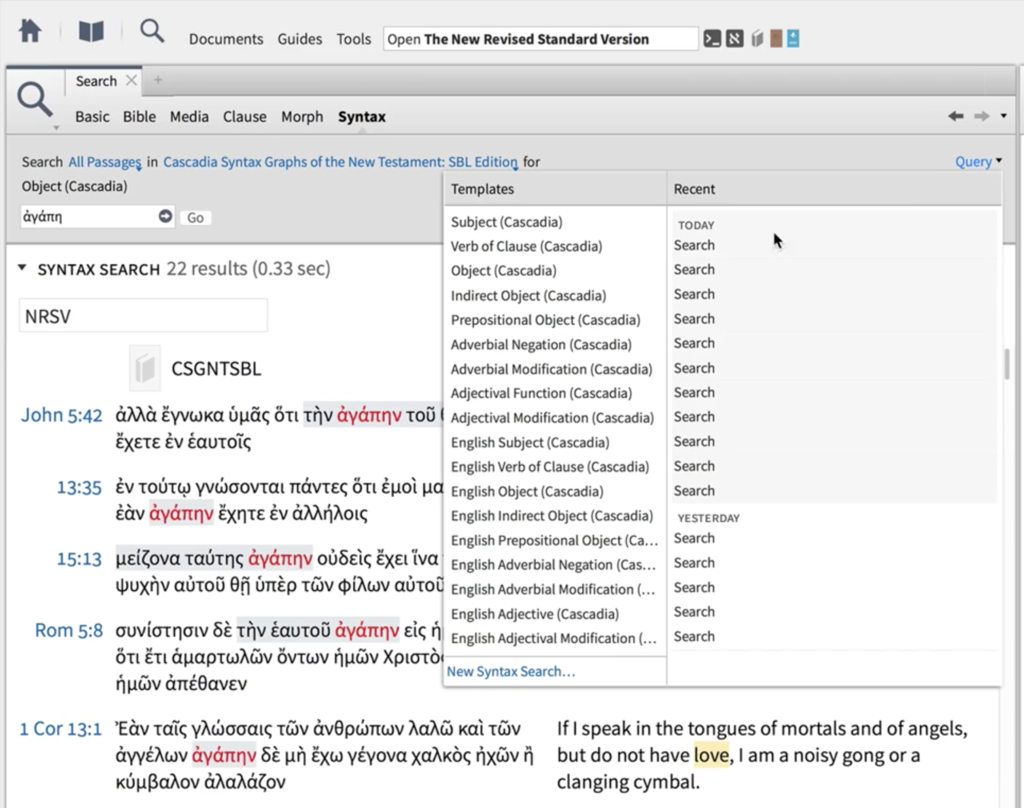 Basic to advanced search examples.
Discover the power of syntax searching through several key search examples. Find everywhere a word is used in any grammatical role, such as indirect object or adjectival modification.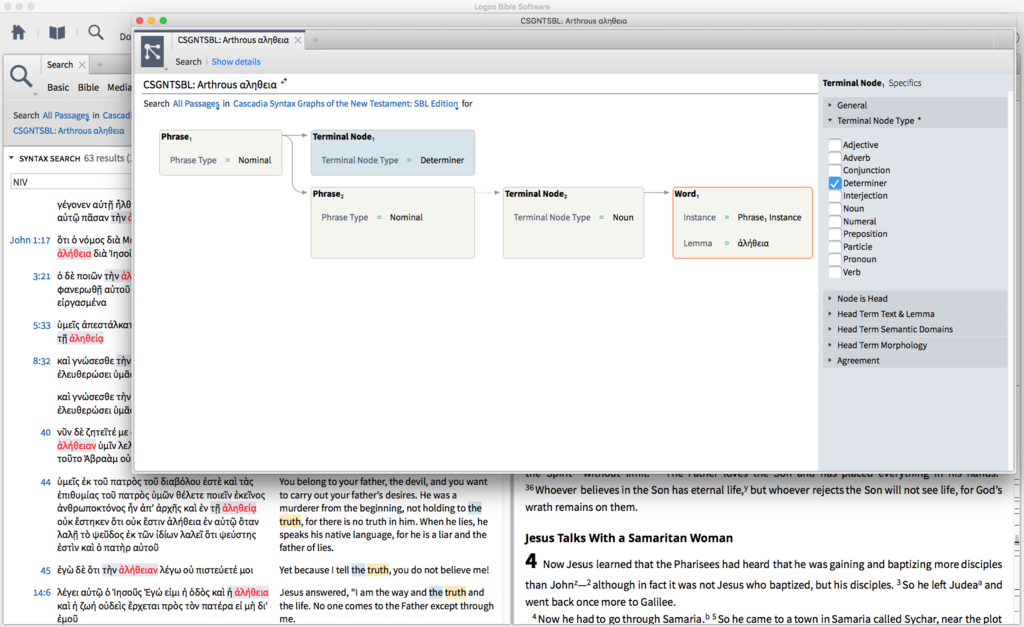 Powerful and accurate results.
Build custom search queries and then display results according to source, text type, canonical grouping and more. For example, find every use of the famous "Call to Attention" formula and then choose to limit the results to the prophets. Go a step further, and show your search results in both Hebrew and English versions.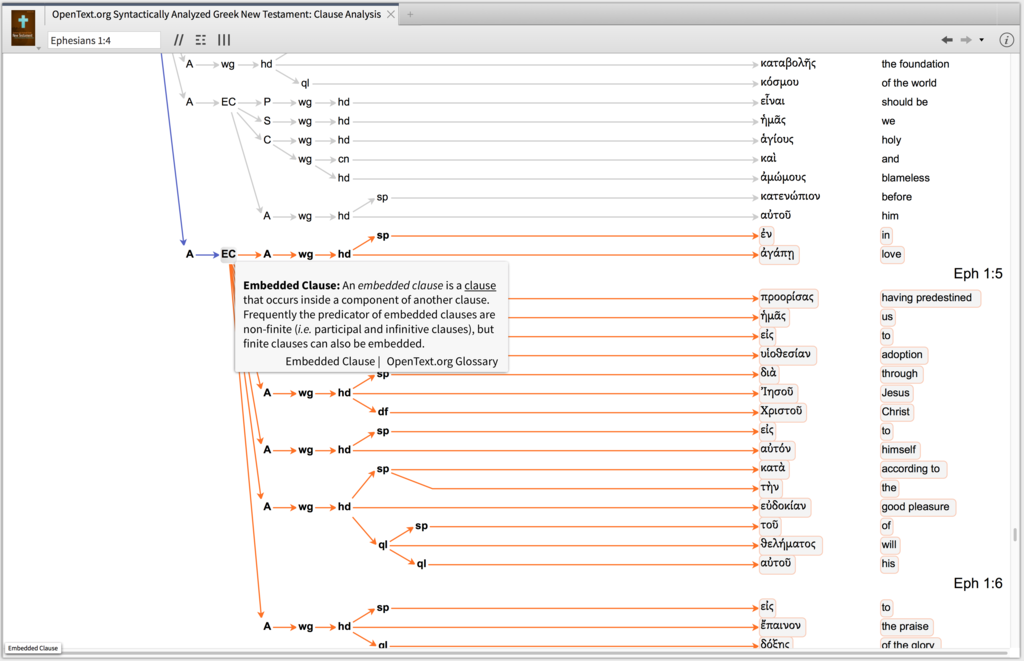 Custom datasets for Greek and Hebrew.
With Logos you get access to multiple datasets for Greek and Hebrew syntax searching. Each unique dataset comes with key additional resources to help in your searching, like a glossary and a visualization guide.
Syntax Search Tutorial Videos
Introduction
Using Preset Search Templates
Clause Visualization Resources
Customize a Search
Building a Search from Scratch
Advanced Syntax Search