Courses Tool
Choose from dozens of guided learning plans to help you achieve a greater understanding of the Bible. Choose a topic like "Introduction to the Gospel of Matthew" and watch as Logos pulls together library resources, study tools, video content, and more to create the ultimate study plan that moves at your pace. The Logos Courses Tool will even keep you on track with built-in accountability tools and a progress tracker.
Get started with this feature in Logos 7 Starter and above.
This feature works best in Logos 7 Gold and above.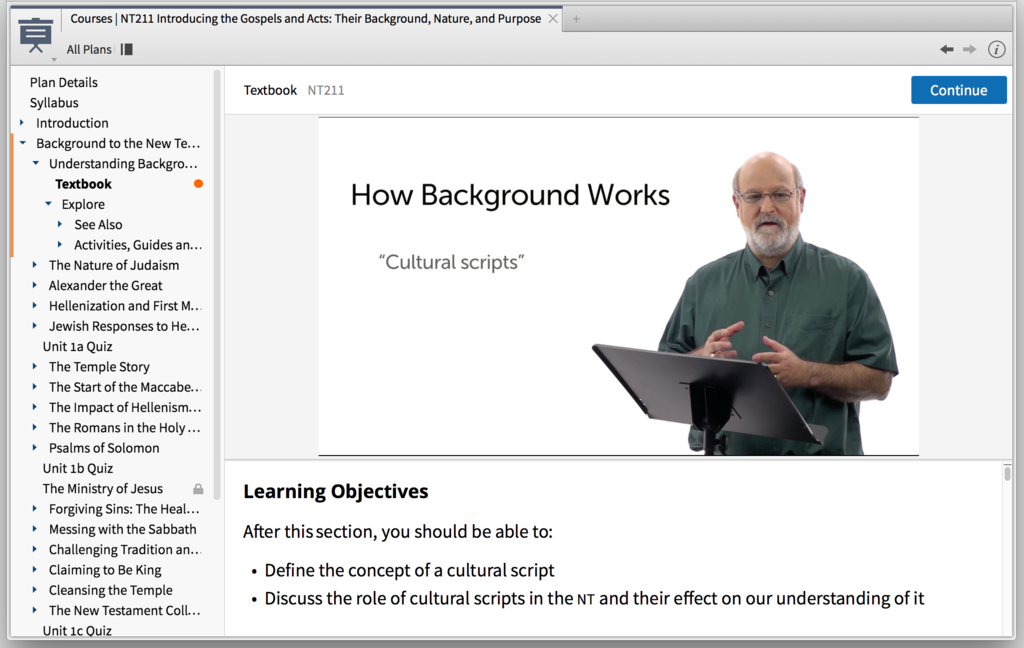 See all your Mobile Ed courses in one place.
Every Logos 7 base package now includes Mobile Ed courses (video lectures from well-known seminary professors) with searchable transcripts and activities to cement your learning. You can still open your Mobile Ed resources directly from the Logos Library, but the Courses Tool gives you an all-in-one experience. Watch the video as you follow along in the text, then move on to further readings from other resources in your library without breaking your pace.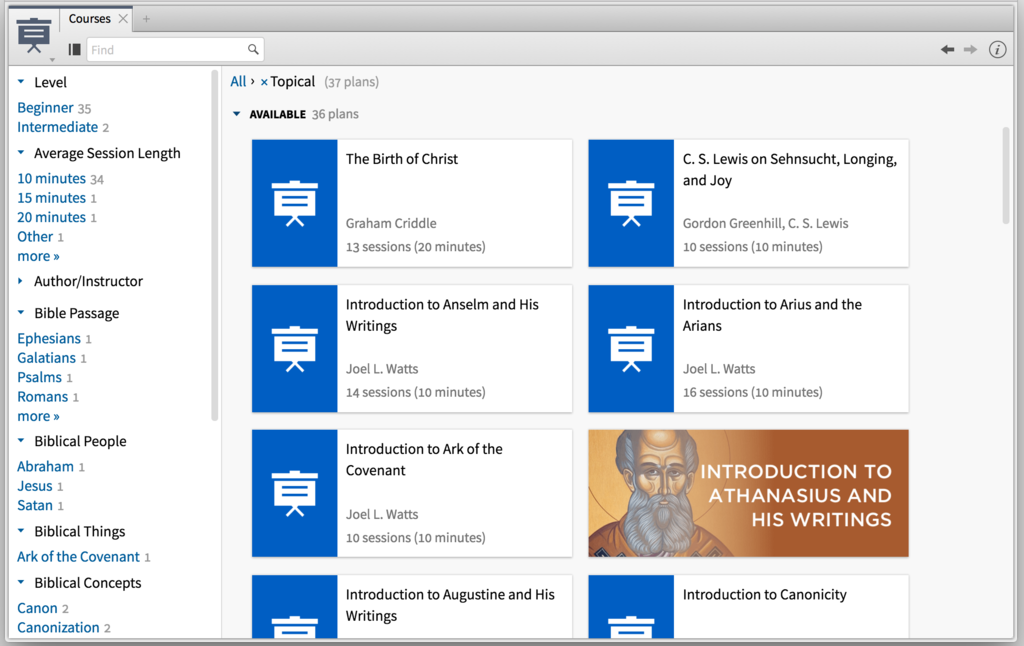 Study the best material, pre-selected for you.
When you are just beginning to study a topic, it can be hard to know where to start. Which resources provide the best introduction to the issues? How do you know when to turn to original sources, like Early Church Fathers? With the Courses tool, we've hand-selected the most relevant readings from across your library on dozens of topics, so all you have to do is select a learning plan.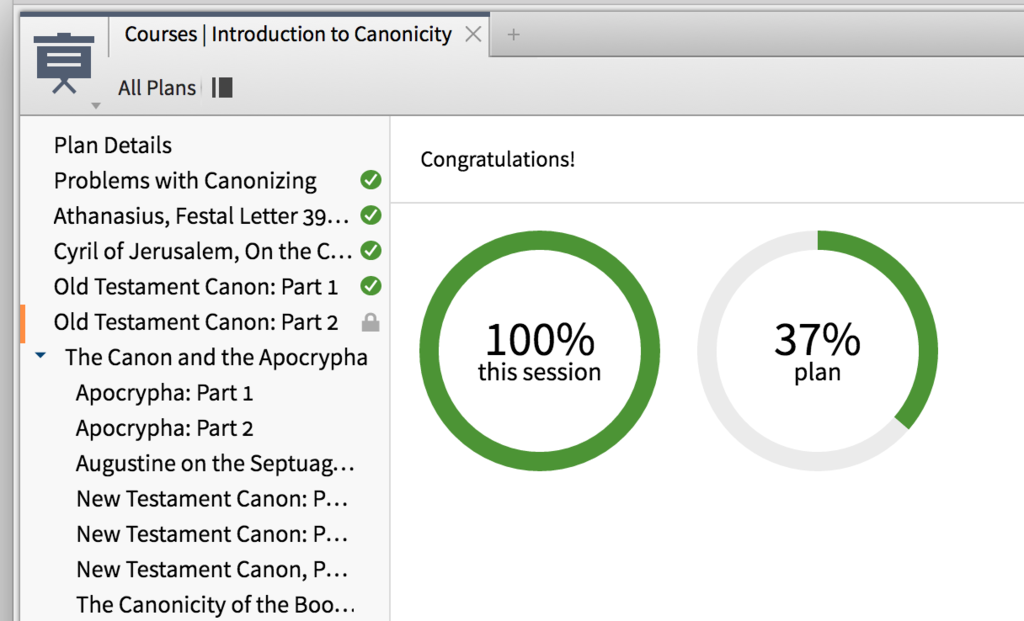 Set your schedule, track your progress.
When you start a new course, choose whether to work at your own pace, or set a weekly schedule to get reminders on the days you select. See your progress with markers along the way and check your stats when you complete the plan.