Concordance Tool
The Concordance tool analyzes any resource, listing each unique word, lemma, or root as a heading with all the instances in that resource presented underneath. Faceted options like language and search fields help you quickly narrow the list down to just what you're looking for.
Included in Logos 8 Silver and up

This video features Logos 7. The software may appear differently in your version of Logos.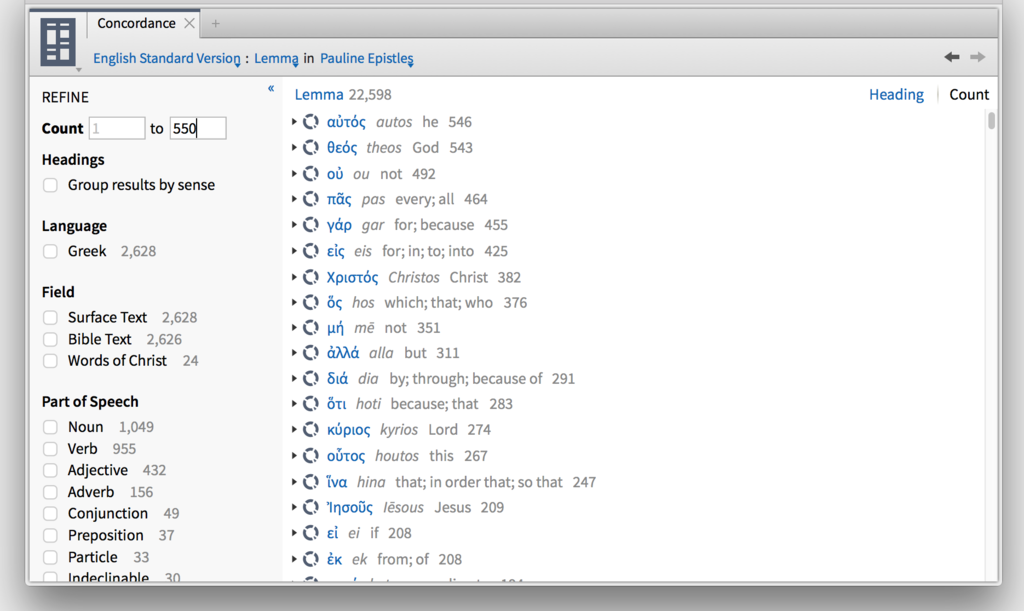 Find the most commonly mentioned words and concepts in any Bible passage.
Unlike a print concordance, which can only be a static, alphabetical list, the Concordance Tool in Logos 7 lets you sort which words are most frequent. Narrow the Concordance to a specific Bible passage to instantly reveal the vocabulary of a biblical passage or author.
Unlimited Flexibility
Explore by translation, lemma, morphology, or even sense, and watch the Concordance Tool quickly generate reports that would otherwise take an impossible amount of time. Switch to "Biblical Entity" mode for insights into the people in a passage, and further filter by Role. Who was the only High Priest mentioned in Matthew? How does that compare to Luke?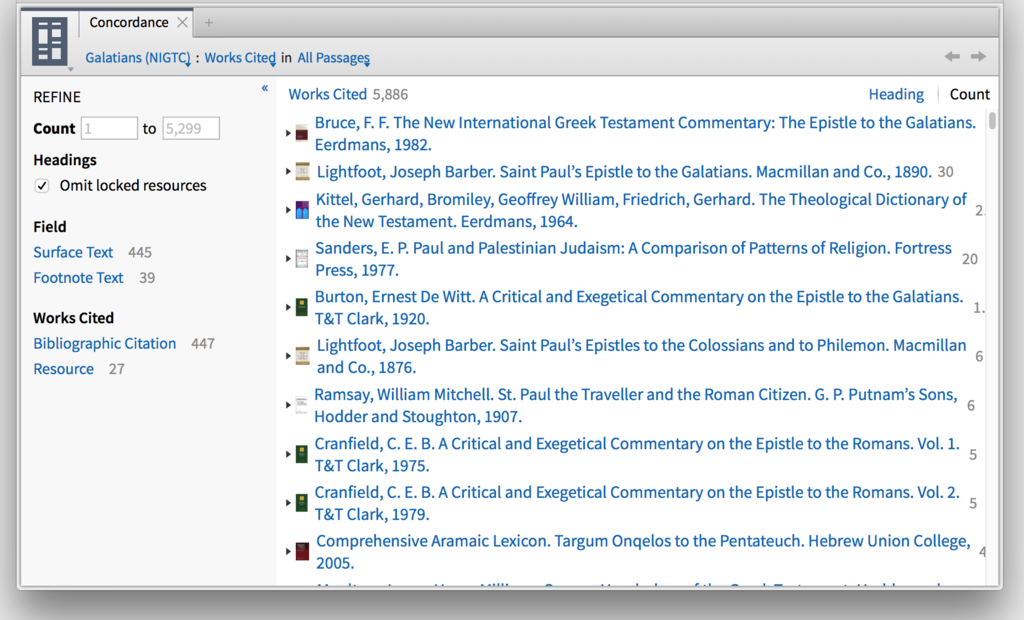 Analyze information from any resource
Choose any resource from your Library to generate a custom concordance. Find which terms are most important to a given theologian, or create a "Works Cited" list to see what sources a writer refers to most often.
Concordance Tutorial Videos
---
Related blog posts
Related features
Which Package Has the Features You Need?
Compare your options to find the package with everything you need for your Bible study. Or get a recommendation from us.
Recommend
Compare Packages