Dr. Andy Naselli gives a tip for careful Bible interpretation (0:10), and Michael Heiser discusses the philosophy of Bible translations (1:45).
Choose the translations that fit your study needs
Over 200 popular Bible translations are available in Logos Bible Software. Dr. Michael Heiser recommends Christians use at least one "formal equivalent translation" (such as KJV, NKJV, NASB, or ESV) and one "dynamic equivalent translation" (such as NIV).
Choose from popular English translations for just $9.99. 
Learn more about the New Testament
This book focuses on historical questions dealing with authorship, date, sources, purpose, and destination of the New Testament books. By focusing on the essentials, the authors ensure that each book is accurately understood within its historical settings. For each New Testament document, the authors also provide a summary of that book's content and discuss the book's theological contribution to the overall canon.
Get Introducing the New Testament today.
Study the sermons of Timothy Keller
Logos is proud to reintroduce the recently expanded Timothy Keller Sermon Archive! It contains transcripts of over 1,200 sermons taught by Timothy Keller—author, speaker, and senior pastor of Redeemer Presbyterian Church in New York City. Now available in the most advanced digital format, the transcripts spring to life, ready for search and study.
Timothy Keller started Redeemer Presbyterian Church in 1989. The church grew from 50 to over 5,000 people in the last 20 years, becoming known as "one of Manhattan's most vital congregations." Keller's sermons focus on the character, ministry, and work of Jesus Christ.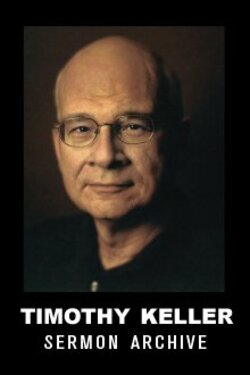 Add the Tim Keller Sermon Archive to your library.