"Do not for a moment suppose that you must make yourself better, or prepare your heart for a worthy reception of Christ, but come at once—come as you are."—Archibald Alexander
Some people carve a name for themselves out of the tumultuous times in which they live. Others create notoriety by challenging the status quo. And some, like Archibald Alexander, create a lasting legacy by simply leading a life of steadfast faithfulness.
Alexander was born to a Virginian farmer and trader in 1772, only four years before the United States declared its independence  from Great Britain. Despite such turbulent times, Alexander spent his early years working and studying hard. It became apparent quite early that he was a remarkable student. By seventeen, Alexander was a tutor in the home of General John Posey.
An aged Christian woman named Mrs. Tyler was also living in General Posey's home, and one of Alexander's responsibilities was to read to her from the sermons of John Flavel. Although not a particularly spiritual individual, the young tutor was touched while reading Flavel's sermon on Revelation 3:20. Jesus' words, "Behold I stand at the door and knock. . ." filled Alexander with wonder at God's patience and benevolence towards sinners. Soon young Alexander was pouring over the works of such preachers as John Owen, Richard Baxter, George Whitefield, and Phillip Doddridge. Before the end of his seventeenth year, Alexander had made his profession of faith.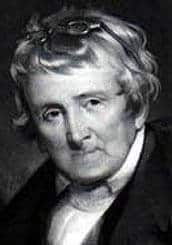 Feeling called to ministry, Alexander was ordained at twenty-two and preached his way across the northeastern United States. By twenty-four he was president of Hampden-Sydney College in Virginia where he served five years before being called to the Third Presbyterian Church of Philadelphia.
In 1812, the Princeton Theological Seminary was founded in New Jersey. Alexander was chosen as the college's first professor. As more faculty joined the staff at Princeton and the number of students increased, he was able to focus more and more of his energy on pastoral theology and polemics. He was an institutional pillar at Princeton until his death on October 22, 1851.
Alexander was valued by his students for his godly leadership and influence. One student, Charles Hodge, even named his child after Alexander. This child—Archibald Alexander Hodge—went on to be the principal of Princeton (1878–1886).
Archibald Alexander's 20-volume collection is currently on Pre-Pub. Pick up this theologically rich collection for over 80% off the retail price. With this collection, you will get the first works ever written at Princeton to defend biblical inspiration against the claims of higher criticism, two volumes dedicated to the history of Israel, and a collection of sermons, lectures, and his address delivered at his own inauguration as professor of theology at Princeton.