Faithlife Live is our live, cross-denominational show that features in-depth conversations with key ministry leaders on deep, theological topics.
In this Faithlife Live, join Paul Miller for a discussion on the importance of prayer in the Christian's life.
Learn more about prayer from Paul Miller
In this audio version of A Praying Life, Paul Miller shares his insights and conclusions about how to connect the broken pieces of your life and allow prayer—even poorly delivered—to fill the gaps with meaning and substance. Miller's down-to-earth approach and practical nature will help you see that your relationship with God can grow and your communication with him can get better.
Get A Praying Life now.
Prayers of the Puritans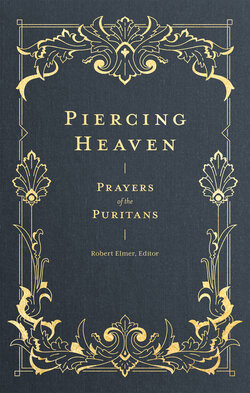 "That prayer is most likely to pierce heaven which first pierces one's own heart."
For the Puritans, prayer was neither casual nor dull. Their prayers were passionate affairs, from earnestly pleading for mercy to joyful praise. These rich expressions of deep Christian faith are a shining example of holy living.
The Puritan combination of warm piety and careful intellect has fueled a renaissance of interest in their movement. This combination is on display in Piercing Heaven, a collection of carefully selected prayers from leading Puritans. The language in these prayers has been slightly updated for a modern audience while retaining the elevated tone of the Puritans. With prayers from Richard Baxter, Thomas Brooks, John Owen, and many more, each entry reminds us that heartfelt prayer is central to the Christian life.
Get Piercing Heaven: Prayers of the Puritans now.