Sometimes you want to take Logos with you—and share it with everyone. With our mobile apps, you can do just that. But did you know that you can also show your love with Logos branded merchandise? It's true! Now you can take to the streets with Logos shirts, caps, fleeces, mugs, water bottles, and more.
There was a time when items like these were available only to employees, but not anymore. Now you can purchase your own Logos swag at incredible prices.
Why not show up at that morning meeting with your stainless steel Logos mug? This beautiful 16 oz. cup is on sale for only $5.37! Or maybe you want to take your Logos Water Bottle with you on your hike. You can for only $3.60! But for less than $10, why not get both?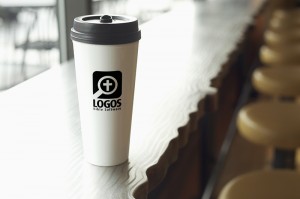 Pick up stylish Logos-wear:
Don't worry—there's something for everyone. Even your infant can get in on the fun with the Logos Onesie!
Visit the Logos merchandise page now and get all your Christmas shopping done in August!