Today's post is from Morris Proctor, certified and authorized trainer for Logos Bible Software. Morris, who has trained thousands of Logos users at his two-day Camp Logos seminars, provides many training materials.
A Logos user recently emailed me the following question:
I highlight various verses in my Bible. Is there a way to place those highlighted verses in some sort of list?
You'll be happy to know that the answer is yes! Here's how to do it:
Open a Bible.
Choose Tools | Highlighting.
Select the text of a Bible verse (

A

).
Click a highlighting style, such as Blue Highlighter (

B

).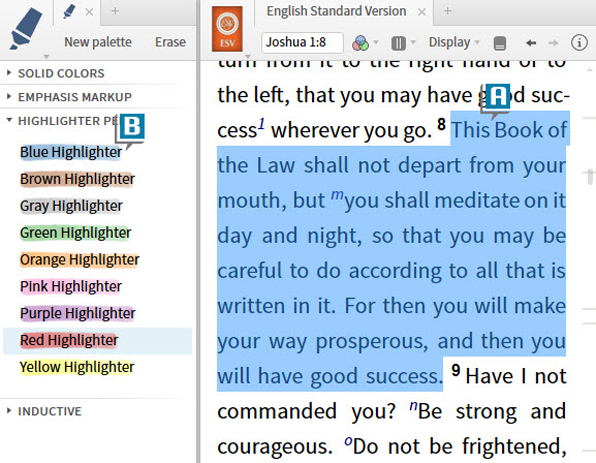 Highlight as many verses as you want.
Choose Documents | Passage List.
Name the list (

C

).

Click Add on the Passage List (

D

).
Select …highlighter style from the dropdown list (

E

).

Select the desired highlighter style(s) (

F

).
Click the Add button in the upper right (

G

).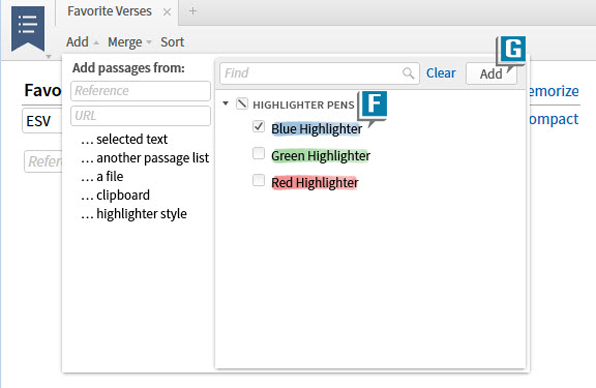 Notice that the verses you highlighted with the selected style(s) are automatically added to the list (

H

).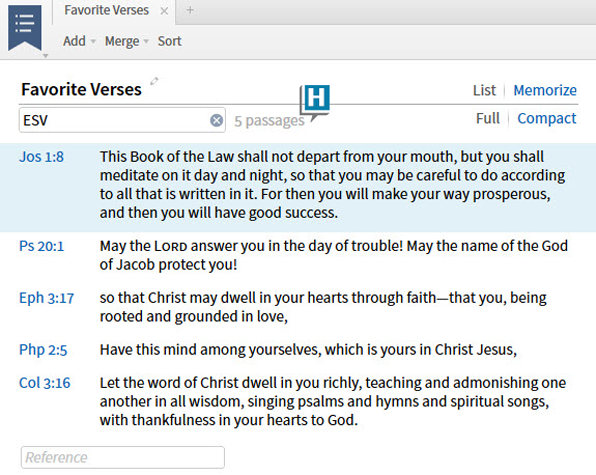 You can reopen and edited this in the future by returning to the Documents menu.