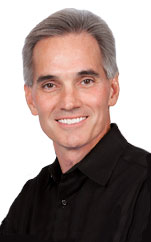 Today's post is from Morris Proctor, certified and authorized trainer for Logos Bible Software. Morris, who has trained thousands of Logos users at his two-day Camp Logos seminars, provides many training materials.
For nearly 20 years I've had the privilege of equipping Logos users like yourself how to get the most out of the software. One of my favorite things to teach is my personal system for organizing the many resources in the library. As you've probably already discovered, it doesn't take long to amass 5,000 books or more. Unless you have an efficient method for managing your books, some—even many—will go under used or, even worse, never used.
For example at our live Camp Logos seminars I ask attendees if they've utilized books like, Figures of Speech Used in the Bible, Life and Times of Jesus the Messiah, or The Training of the Twelve. Many of the students, perhaps even you, own these books, but confess they've seldom if ever used them. If you don't have a systematic way of organizing and searching your books, great resources like these will fly under the radar. In training sessions, I show a systematic method of arranging all the books in your library so all are easily found and ready to be searched any time you like. You can get this training in Camp Logos 2, now on Pre-Pub. With this downloadable Logos resource, the same training you receive at the live seminar will be available right within your Logos library! During this seminar I'll teach you how to fish rather than giving you a fish. For instance, you'll learn:
How to organize all of your books according to subject and author
How to then have all of your author and subject matter collections follow you from passage to passage
Why and how to quickly tag all of the books in your library
Why some books (even your favorites) should not be prioritized in the library
How to manage all of your commentaries so they appear quickly in the order you desire
How to access a Bible harmony, Bible dictionary, church-history resource, theology book and more right from the biblical text you're studying
If you apply this multi-faceted, yet simple system for organizing resources, you'll no longer have under-used books in your library. And you'll be eager to add more resources because you'll have a proactive method for using them. This system works beautifully whether you have 50, 500, or 5,000 books! In addition to showing you a successful system for managing resources, Camp Logos 2 emphasizes many ways to leverage the power of Logos for doing better original-language work as an English student. Through this video resource you'll gain a firm grasp of:
lemma Visual Filters,
morphological Visual Filters,
Propositional Outlines,
text comparison,
labels,
and much more!
If you can't make it to a live Camp Logos seminar, this video resource in the next best thing to being there! Pre-order it now!