The Bible Road Trip Bus has arrived!
When I turned the corner onto Commercial Street yesterday morning, I had to slow down and gawk at a very large, decked-out RV parked in front of Logos.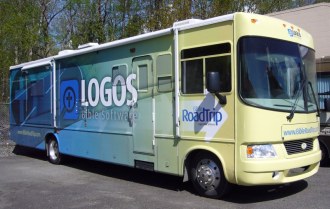 I'm pretty sure the gawking will continue once this thing is on the road. It's amazing.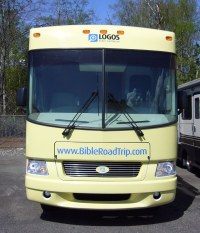 Starting May 1, the Bible Road Trip Bus will begin its
nationwide tour
, spreading the word about Logos Bible Software 3. Before long, it will pull into a church or school near you. So make sure to
sign up for a Bible Road Trip event
.
You don't want to miss the bus!